The More Than Accountants Affiliate Program
[vc_row][vc_column width="1/2″][vc_column_text]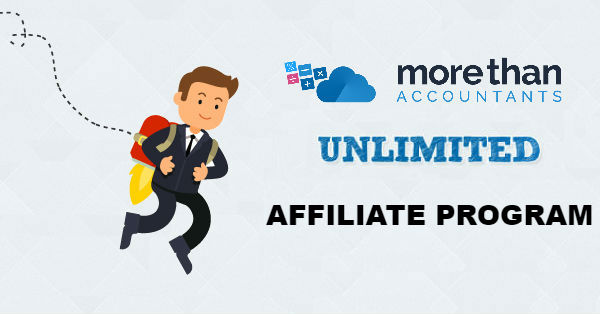 Join the More Than Accountants exclusive affiliate campaign with  massive payout and huge target market.
Background: Every business needs an accountant. At the moment many of the UKs accountants are behind with technology leaving many businesses owners unhappy with their service.
Why are we different: We are the first national online/telephone based Accountancy practice to offer an Unlimited Accountancy package using online software for one monthly fee. We have a quoting engine for businesses to generate a quote and checkout online, if the lead does not check out online we have a call centre that will call the generated lead 3 times a day until the sale is made.
Target market: Any small to medium sized business in the UK. Currently 4 million.
Your payout: Our Affiliate Program could see you get paid £17 per quote generated on our quoting engine.
We have landing pages and creatives available. Fill in our short form to get started.[/vc_column_text][/vc_column][vc_column width="1/2″]
[/vc_column][vc_column][/vc_column][/vc_row]