5 Unorthodox Ways to Market Your Niche Business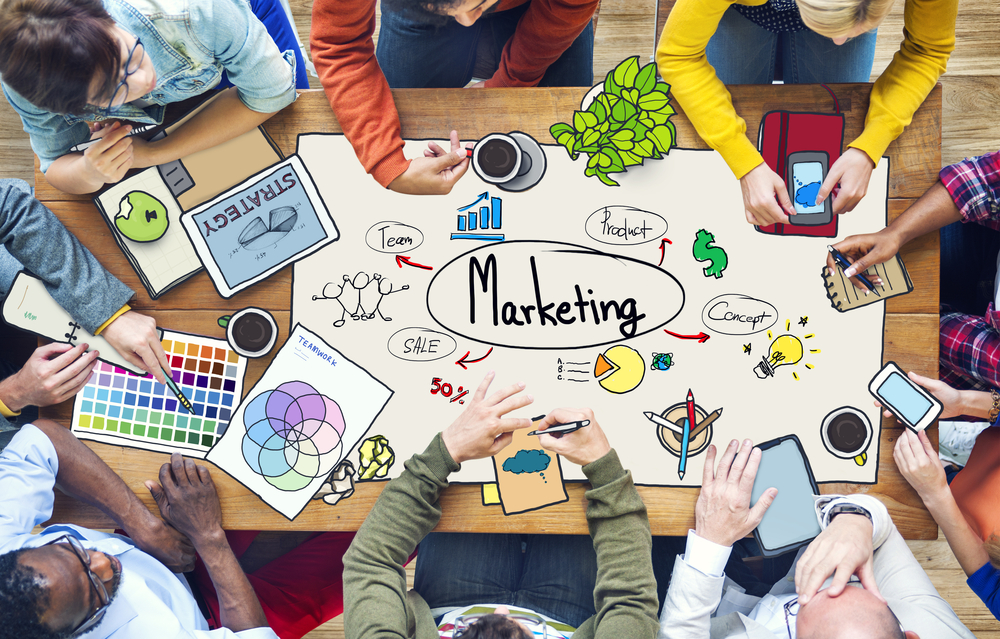 Have you heard the old phrase, "there's more than one way to skin a cat?" Whether you have or not, the principal certainly applies to marketing. There aren't just one or two ways to effectively market. There are hundreds of ways to do it. You are limited only by your imagination and budget.
Niche businesses, like locksmiths for example, are at somewhat of a disadvantage in that their target audiences are limited. Nonetheless, if there is enough business in a given sector to keep people gainfully employed, then there is enough room for your business to compete. You just need to find ways to get your company name, brand, and image out there.
Below are five unorthodox ways to market a niche business. They are unorthodox only in the sense that they are not as widely used as social media marketing, content marketing, and the like. They take advantage of some of the oldest and most effective marketing strategies ever employed.
Want to switch to More Than Accountants? You can get an instant quote online by using the form below. In a like for like comparison for services we are up to 70% cheaper than a high street accountant.
1. Branded Clothing
Believe it or not, there are still people in this world who don't spend a whole lot of time online. So how do you reach them? One way is through branded clothing. Let's say you operate a cleaning service for professional offices. Do not send your staff to work in jeans and tee-shirts. Instead, outfit them in branded uniforms. People who see them out and about with associate your brand with office cleaning.
Do you run a pizza shop or a pub? If so, consider ordering T-shirts and hats featuring your brand and logo. Offer them as free giveaways a couple of times per year. During the rest of the year, sell them in your shop or pub alongside the food and drinks. You might be surprised how many loyal customers are more than happy to buy a tee-shirt or hat.
2. Order Magnets and Pens
Two old-school methods of marketing that still work in the 21stcentury are magnets and pens. Magnets are great marketing tools for service-oriented businesses that focus mainly on residential customers. Think window cleaners, gardeners, plumbers, and the like. A handy magnet that can be stuck to the refrigerator will keep the name and phone number of your business in sight at all times.
People still use pens even with our propensity to do things with smartphones and tablets. A pen is a great marketing tool for professional services. Perhaps you are a solicitor or estate agent. Maybe you are a sales associate or independent broker. In either case, a pen with your name and contact information acts as a handy little advertisement that goes with your clients wherever they go.
3. Brand Your Car
Your car is more than just a means of transportation. It can also be a rolling billboard thanks to vinyl car wraps that are as effective as they are affordable. Digital printing can create a unique wrap that says whatever you want it to say. You can include your company logo, your brand colours, and even your contact information. Best of all, vinyl wraps are easy to apply and remove.
If you do not care much for wrapping your car, at least put magnetic signs on both sides. A magnetic sign still gets your message out there without taking over the entire car. They cost quite a bit less than a total wrap as well. Even bumper stickers will do the job. Order a few thousand then you can pass them out to your customers.
4. Consider Mobile Advertising
Even if your business is not heavily invested online, you still want to target the online audience. Why? Because a growing number of people are relying exclusively on their smartphones to search for businesses they want to purchase from. They are no longer using telephone books and newspaper adverts. If you are not targeting smartphones, you are not reaching your full audience.
The nice thing about mobile advertising is that it can be highly specialised. You can create ads that target a specific kind of customer and no one else. You can focus on a specific age group, a geographic location, or just about any other demographic that floats your boat.
Invest in Print Advertising
Telephone books may no longer be in vogue, but print publications are still rolling off the presses. Look for advertising opportunities in local business guides, community newsletters, and that sort of thing. Print marketing is still very successful among older consumers who prefer to hold a piece of paper in their hands.
Along those same lines, think about leaflets and flyers that you can put directly into the hands of your customers. Though it may be surprising, these kinds of adverts work very well. People rely on something tangible more than you might think. As long as you make a good impression with the products and services you sell, a printed flyer will go a long way toward bringing previous customers back and introducing your company to new customers.
It goes without saying that online marketing is part of modern business. But there is more to successful marketing than writing a few blog posts and having a good-looking website. Consider the five unorthodox marketing methods listed here for your own business. They might be just what you've been looking for.