Accountancy Services
for Limited Companies and Sole Traders
We provide you with online accounting services provided for a fixed monthly fee focussed on client care and tax advice.
Limited or Sole Trader company accounts, company and personal tax returns, VAT preparation and filing, bookkeeping services, payroll calculation and submission and self-assessments with a fresh approach, focusing on service levels and proactive advice.
Running a business can be difficult, so why not entrust your tax, accounting, bookkeeping, and payroll needs to More Than Accountants? If your accountant isn't providing you with the level of care you deserve, it might be time to make the move.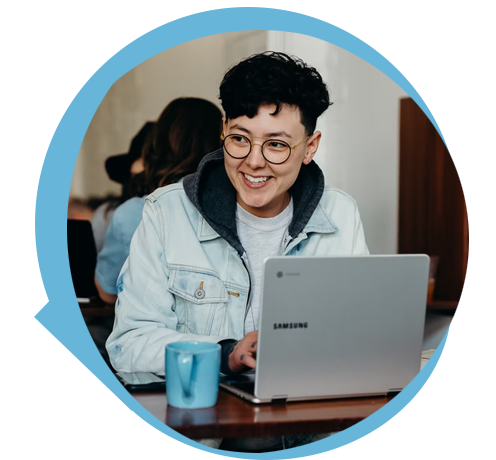 Accountancy services and client support that are among the best in the industry
Accountancy Services We Provide

Company Accounts
Our expert accountants prepare tax-efficient company accounts for businesses.

Bookkeeping
Fully managed bookkeeping service allowing you to run your business

Tax Returns
Accurate, on time corporation tax to Companies House and HMRC.

Financial Reports
Informative financial reports that help make better business decisions and help us provide proactive tax adivice.

VAT Returns
Accurate, on time VAT filing to companies house and HMRC

Payroll
Fully managed end to end payroll service
To get started generate a live and accurate quote online based on your turnover and transactions – quote now.
Frequently Asked Questions
What do accounting services include?
The services provided may, predictably, vary depending on the bundle you choose, and some products may be priced separately.
Make sure you have a breakdown of their responsibilities to you, as well as the costs of any 'extras' that may be charged on top of the monthly accountancy fee, before you sign up with a new accountancy service. More Than Accountants do not have any "extras" our fixed monthly fee covers all your accountancy needs.
What initial assitance can be provided by your accountant?
Initial assistance
Initial consultation/advice on the most appropriate business structure.
Companies House can help you incorporate your business (if a limited company).
If you're a sole trader or a partner in a partnership, you must register for self-assessment.
Help you open a bank account for your business.
VAT registration if required for your business.
Make a Corporation Tax registration for your business (for limited companies).
Set up a PAYE account for your company.
Create a payroll system for all employees.
What ongoing tasks do accountants provide?
Monthly or quarterly accounting tasks that are ongoing
Bookkeeping on a monthly or quarterly basis.
Submit VAT returns on a quarterly basis.
Run the monthly pay run (and make sure you're in compliance with the new RTI standards).
Provide all employees with pay slips on a monthly or weekly basis.
Prepare the company's annual financial statements.
Annual Tax Return for Corporations (CT600).
Dividend declarations.
Management reports.
Companies House will receive your Annual Return (AR01).
Changes to your company's information will be reported to Companies House.
Provide mortgage or rental agreement references.
Any correspondence from Companies House and HMRC will be dealt with.
What added value services does More Than Accountants provide?
Added-value services
Filling out your self-assessment form. All self-employed people and company directors are required to file one, and a partnership is required to file a separate return in addition to the returns of its members.
If necessary, providing a registered office address for the limited corporation.
Making IR35 contract assessments available to the public (if you are a personal service company, such as an IT contractor).
Ongoing proactive tax advice.
facilitating access to commercial insurance providers (PI insurance, tax investigation, business liability).
Services provided by IFA (advice on financial services products, such as mortgages, pensions, and life insurance).
What are my responsibilities when working with an accountant?
Your Responsibilities
Your accountant can only fulfil their responsibilities to you if you supply them with the information they need on time and accurately.
You'll have to list all of the invoices you've received, as well as any costs you've claimed and any additional revenue or expenses.
All correspondence from Companies House or HMRC, as well as copies of your bank statements, must be forwarded.
Depending on how 'online' your accountant is, many of these duties may be simply accomplished via the internet.