Professional Bookkeeping Services
Looking for a bookkeeper or bookkeeping services?
Receive monthly bookkeeping services for a set monthly fee based on your company turnover and transactions. This includes unlimited telephone support and advice. Never any hidden fees. We take away the stress of handling cash flow. Whether it's bookkeeping for accountants or small businesses, our online accountants can help.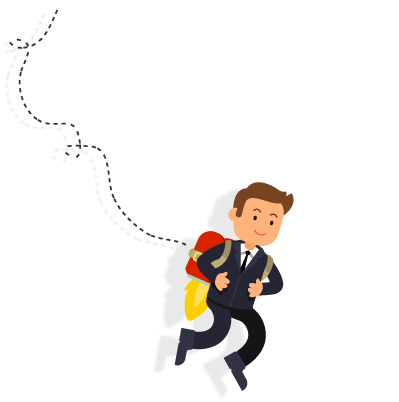 Professional Bookkeeping Service UK
Bookkeeping service is part of the process of accountancy. It involves recording the financial transactions of a business. This could include purchases, sales, receipts, wages, and other payments. A company may employ the services of a bookkeeper to record the daily financial transactions of a company. Alternatively it may be the job of an accounts team or accountant.
Historically, the process of bookkeeping involved books and ledgers to keep logs of financial transactions. As technology advanced, these processes moved to computers, with spreadsheets becoming the programme of choice. Many small businesses may still utilise spreadsheets for their bookkeeping processes, however there is newer technology available. In recent years online packages have become easily accessible, offering a much simpler solution for bookkeeping.
Formation of a company with bookkeeping
The method of forming a business is difficult. It necessitates the completion of a variety of forms, including the submission of information about the organisation and its structure. Then there's the accounting issue, as well as the specifics of the financials, tax returns, and so forth. Then there's the bookkeeping servicing aspect, which involves entering the client's information into the company's financial statements.
As your business grows, annual accounts can become difficult to manage and running your business may become difficult.
Advanced Bookkeeping Software
Every Bookkeeping customer receives a free version of Xero accounting software (worth £27 a month) which we will use to keep your boookkeeping up to date.
Unlimited Training
Unlimited training on both Xero and Receipt Bank software included.
Dedicated Bookkeeper
Every client receives a dedicated bookkeeper that full understands their business needs.
Cloud Technology
Access your the software and bookkeeping from anywhere, any time.
Scaleable Plans
Your monthly price will be fixed based on your monthly turnover and transactions. Never any hidden fees!
Customer Care
Unlimited telephone and email support within the monthly fee! Includes 3 hour email response times.
Bookkeeping Services Testimonials