Customers Attention Getting More Difficult to Grab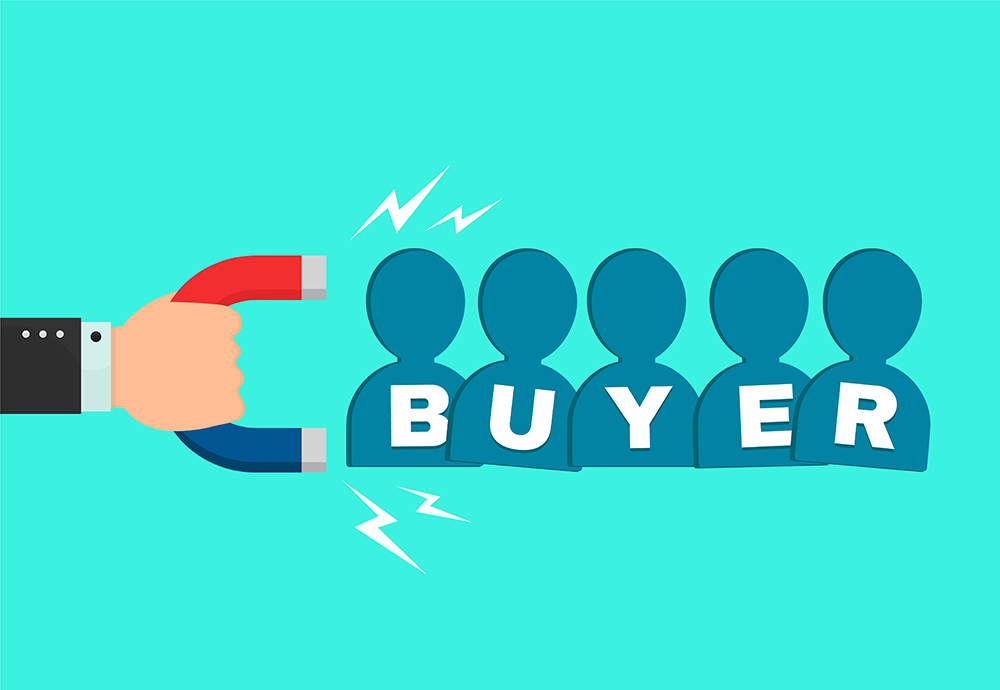 As a business owner, you must learn how to attract potential customers. Even if you already have customers, you must continue to attract more. Perhaps you might think that this is just an easy job. However, it takes more efforts. You need to sell your product or service by attracting customers. Unfortunately, this is difficult to achieve since consumers are exposed to numerous advertisements each day.
Today, marketers are facing the greatest challenge of how to attract consumers' attention. Fortunately, marketers can now use different strategies in presenting their products to their consumers. Nowadays, each customer will have to spend a lot of time browsing the internet before they can make their final decision. Since consumers are being presented with lots of information, sometimes they get confused. So how can you make your product or service stand out from the rest?
How can marketers grab consumers' attention?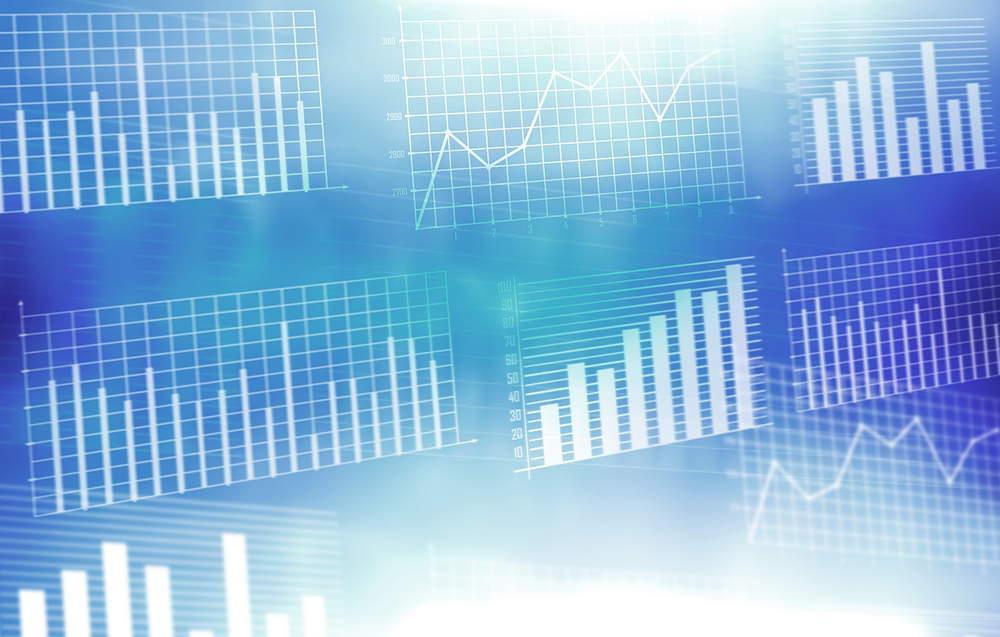 Consumers' attention can either be purchased or earned. If you want to have total control over your message, then you have to choose paid advertising. There are a lot of resources that you can use, however, the most apparent one is TV commercials. When it comes to digital marketing, marketers can use different channels such as paid search (SEM), social media sites such as Facebook, and a lot more.
Want to switch to More Than Accountants? You can get an instant quote online by using the form below. In a like for like comparison for services we are up to 70% cheaper than a high street accountant.
But according to a consumer survey, more and more people are now trusting recommendations from their friends and relatives. While others rely more on the opinions or reviews posted online. This type of marketing is known as earned media. Marketers have no control over the timing, location, and the message of the advertising. Most often this can happen when news organizations or the customers themselves share their sentiments about a certain brand. In case it was the users who share the information, then most likely, that particular brand has truly captured their attention.
According to the research conducted by Thales Teixeira, an associate professor from Harvard Business School, there are two factors for grabbing consumers' attention. These are intensity and duration. Intensity refers to the quality of the attention provided at a particular time, while duration pertains to the quantity of the attention. Both of these factors are significant with earned media but may not be applicable to paid marketing.
In order to become successful in earning customers' attention, you must consider these two important elements – high-quality content and effective distribution. The best way of enticing your customers is to provide them with valuable content filled with attention-grabbing words. The content should be presented in such a way that it can entertain the users or provides them with significant information. When it comes to the distribution of your message be sure to reach out to customers who will potentially share your marketing message to others.
Tips which can help you in grabbing your customer's attention.
Plan your strategy.
Attracting potential customers can be hard, however, it can get even harder if you don't plan your strategy. You have to think of different ways to attract potential customers. There are different channels that you can explore. Perhaps some channels might not be applicable to some businesses. That is why it would be great if you could spend some time and try to test these different channels so you can attract the attention of your potential customers. Be unique always. This can set you apart from your competitors. You can learn some things from your competitors but you should not imitate them. Being unique can help you in attracting potential customers.
Always consider what your customer wants.
When creating campaigns, most marketers focus more on the goal of their company. Unfortunately, they don't consider what consumers really want. Marketers can effectively create attention-grabbing campaigns if they know what can satisfy their customers. This is what Clickbait is all about. Users will immediately click a text or link that attracts them. However, this strategy would not be considered valuable after the consumer has clicked through. The key is to always provide your customers with relevant, engaging content.
Entertain your customers.
Another way of grabbing the attention of your customers is to entertain them. Steve Martin agrees to this idea and states that "Be so good they can't ignore you." Keep in mind that you have several competitors out there, so you must do your job well so you can attract customers' attention.
According to Jaime Veiga Mateos, the academic director of the Master in Market Research and Consumer Behavior at IE School of Human Sciences and Technology, "Companies need to generate simpler messages, communicated in a sharper way and of course they need to adapt those messages to each context – making them more visual, emotional and engaging." The best way to accomplish this is to incorporate humor or emotions into your message. Entertainment, engagement, and emotion are essential when communicating with your customers.
Incorporate humor in your ads.
Sometimes it would be great to surprise your viewers, however, avoid shocking them. Most often, this can help you in gaining that much-needed attention and engagement. But shocking your prospective customers might hinder digital sharing. Do you know that most viral ads today contain humor? Keep in mind that there are two kinds of humor – pure and shocking. Pure humor can quickly generate viewers and encourage them to share the ad. On the other hand, shocking humor can only generate viewing.
Your ad must be capable of creating a positive emotional feeling.
As a marketer, you should value the importance of your customers' emotional feelings. In today's world, people can easily gain access to a wide range of brands, this means that you have a lot of competitors out there. That is why it is important to include positive emotion in your message. When it comes to online video ads, as much as possible try to incorporate surprise and joy in them. This can quickly grab attention and at the same time retain these viewers. By using one of these emotions, it can help in retaining your customer's attention. It will be more effective if you create surprise then instantly follow it with joy.
In today's world wherein there is tons of information, every second count. You need to offer joy instantly in order to create engagement. When consumers feel a positive emotion, they will quickly share information and brands. Aside from surprise ending, your ad should also include joy. One of the best examples of an ad which offers surprise followed by joy is the Bud Light swear jar ad. GIFs are very helpful in creating instant, emotional messages.
Create an ad with an emotional roller coaster.
Most likely, viewers will continue to watch an ad if it contains emotional ups and downs. For instance, a child who receives an entire candy bar has fewer feelings of happiness than a child who receives small portions of the candy bar repeatedly (also see repeat business).  This can be applied to your message. You provide joy to your viewers, take it away, then provide it again. Video ads which offer a consistent level of surprise and joy won't provide a long engagement. Marketers must learn how to create an emotional roller coaster. By letting viewers experience emotional ups and downs, most likely this can catch their attention. Again, the Bud Light swear jar advertisement is an excellent example of this concept.
Don't Make Your Branding Too Exaggerated
Sometimes people don't like being persuaded all the time. They will instantly ignore brands who have extreme branding. According to some research, customers don't want to watch video ads wherein the brand logos will constantly appear on the screen. Consumers will less likely watch ads which have logos appearing at the center or worse if they are using larger logos. Enduring exposure of the brand is also not advisable.
According to Bob Garfield and Doug Levy, authors of the book "Can't Buy Me Like", "This effect of branding avoidance is so strong that it seems to be incorporated into people's subconscious—they are not aware of their own passive resistance to persuasion."
So, what is the best way to promote your brand so you can capture your customers' attention? Teixeira suggests that marketers should use "brand pulsing." In this method, you are showing your brand image all throughout the ad but in a conservative way. This can increase the number of people viewing your ads. One of the best examples of brand pulsing is the Coca-Cola ad entitled "Happiness Factory." If you've watched this particular ad, you will notice the brand image appears consistently, however, they do it modestly. Regardless, if it appears several times, it did not make the viewers feel overwhelmed.
This method can be applied to your marketing campaign by being creative. Maybe you can offer them some discount rather than focusing more on your brand. When sending a message to your customer, you can include the logo of your brand so you won't have to mention it anymore on the message.
Target consumers who will likely share your message.
Viewers will likely share any content, regardless, if its an advertising or not, as long as they find it interesting. Sometimes it is just not about the content. Most users are sharing content so as to gain popularity in social media sites. Viral advertising is not only beneficial to the marketer but also to the consumer. Ultimately, you need to incorporate emotion in your ads if you want to entice viewers to watch your ad. But encouraging these viewers to share your ad will greatly depend on the personality of the user. Consumers tend to share ad content because they know that their friends will love it. They even feel that they are helping them by providing them with some critical information.
Don't give up, just keep going.
You might not be successful on your first try, but this does not mean that your strategy is not effective. Sometimes customers have to keep on reading your campaign before they are ultimately convinced. Perhaps they have to read them seven times or as many as 20 times.
Mateos believes that you should not stop delivering your message to your potential customers. One of the most useful strategies that you can use is drip marketing. It works by sending email campaigns to your customers either weekly or monthly.
According to Mateos, "Repeated messages and frequently retrieved information will generate a strong footprint which is easier for consumers to access in the future. But the message needs to be relevant and engaging."
Obviously, you don't want your customers to keep on receiving those spam messages. You must plan your strategy effectively by giving them relevant messages that incorporates your brand.
Remind your customers that there are still other things that you can do for them.
Once you have made your first sale, sometimes it is hard to make another one. Probably, its because there are a lot of distractions and as a result, your customers will completely forget about your company. You could have made more sales if you've contacted them by phone. But sometimes they are too busy. The best solution would be to create an automated system that can help you in keeping in touch with your customers on a regular basis. For instance, you could create specific emails designed for new customers, new products, follow-up orders, special offers, and others. This can greatly help in improving your sales. As much as possible, do this strategy in such a way that it is more convenient and accessible to your consumers.
Conclusion
By applying these tips on your campaign, you can quickly grab consumers' attention. After gaining attention from your viewers, how can you convince them to buy your product or service? Most likely, if attention from your consumers is retained then there are greater chances that this information will be shared to others. As a result, those who shared your ad content will become your brand ambassadors. They will feel excited about sharing your content and in the long run, this can help in producing earned marketing. Eventually, when your ad will become viral, your earned marketing will also improve.
Since consumers only have restricted attention, then marketers must see to it that they are offering valuable content to their consumers. When creating a brand message, they must prioritize their consumers first before their brand. To effectively grab the attention of your consumers, you must incorporate some emotions on it. This can motivate consumers to share your ad since they find it interesting and valuable.
Marketers can combine different types of approach when creating their ads. Understanding human emotions are also critical in creating a successful attention-grabbing campaign.
You can visit our online accountancy page for more news updates.