Free Social Media Tools 2019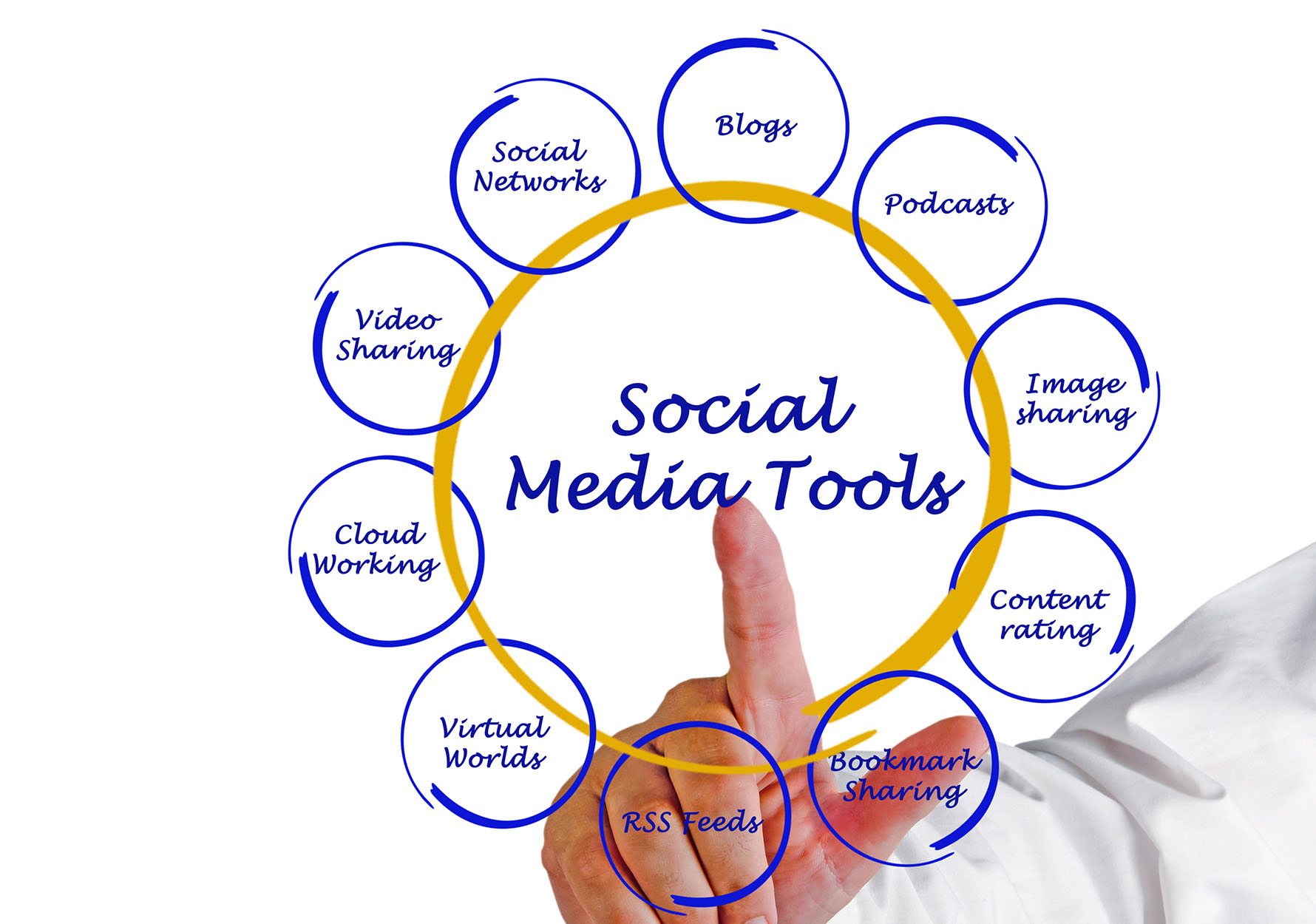 In today's modern world, your marketing plan would not be a success if you don't incorporate a reliable social media strategy. You need to recognize the best course of action so you will be able to achieve your marketing goals. There are a lot of social media platforms that you can use, such as Facebook, Instagram, LinkedIn, Twitter, and others. However, it is not necessary that you should have an account on every single one of them.
Using these free social media tools can help you properly organize everything. These tools can help you manage various social media channels at the same time. Additionally, they can improve your social engagement.
Why your social media presence is important?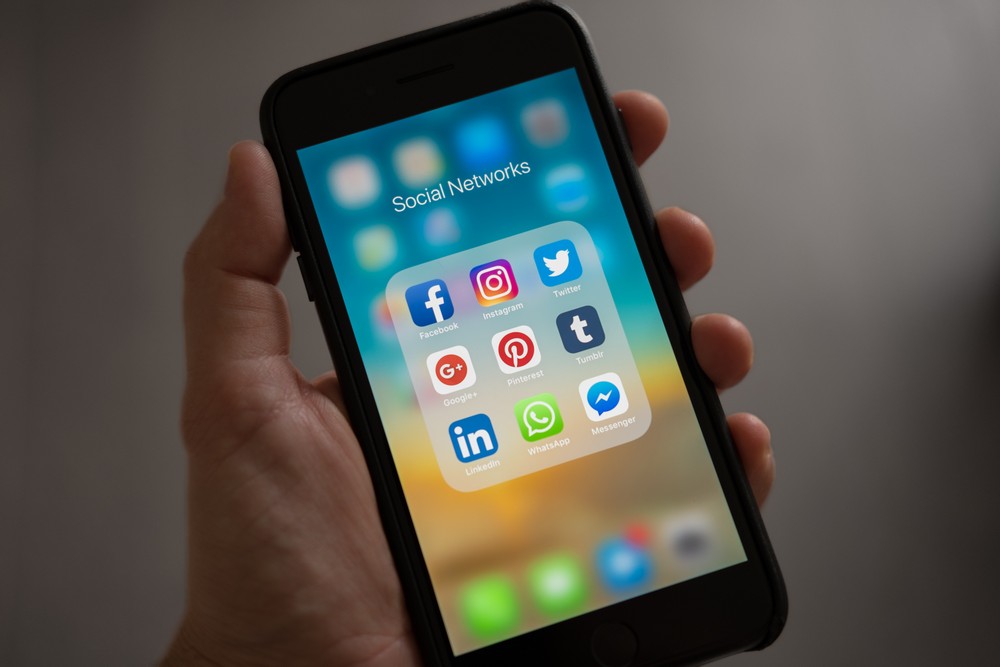 Having a quality social media presence does matter. If people want to know more about your brand, then they will quickly turn to social media. Here, they will get the chance to get to know more about your products and services.  Social media plays a major role in your marketing strategy.
Want to switch to More Than Accountants? You can get an instant quote online by using the form below. In a like for like comparison for services we are up to 70% cheaper than a high street accountant.
Managing various social channels such as Facebook, Twitter, Instagram, LinkedIn, YouTube, Pinterest, and others can be very challenging. However, all of these social media platforms are very important so you can be effective in marketing your products or services. Yet, keeping track of all your activities such as engaging your audience or creating posts will take a lot of time.
Hence, the most efficient way of managing your presence in different channels and platforms is by using social media management tools. With these tools, you will be able to monitor the development of your engagement, whether you have acquired new prospects. You can also evaluate your performance, schedule your posts on different channels, and a lot more.
Since there is a wide range of social media management tools out there, choosing the best ones can be very overwhelming whether you are a beginner or an advanced user. So, how do you choose the best social media tool that is suitable for your needs? What are the features that you need? Fortunately, there are social media management tools that are available for free.
What are the best free social media tools?
In order to be very successful in your marketing strategy, you must be fully organized. With these free social media management tools, you can effectively monitor and manage your social media sites. You can easily keep track of your analytics, schedule your posts, update your Facebook marketing and Twitter marketing, and more!
The Best Free Social Media Tools For Analytics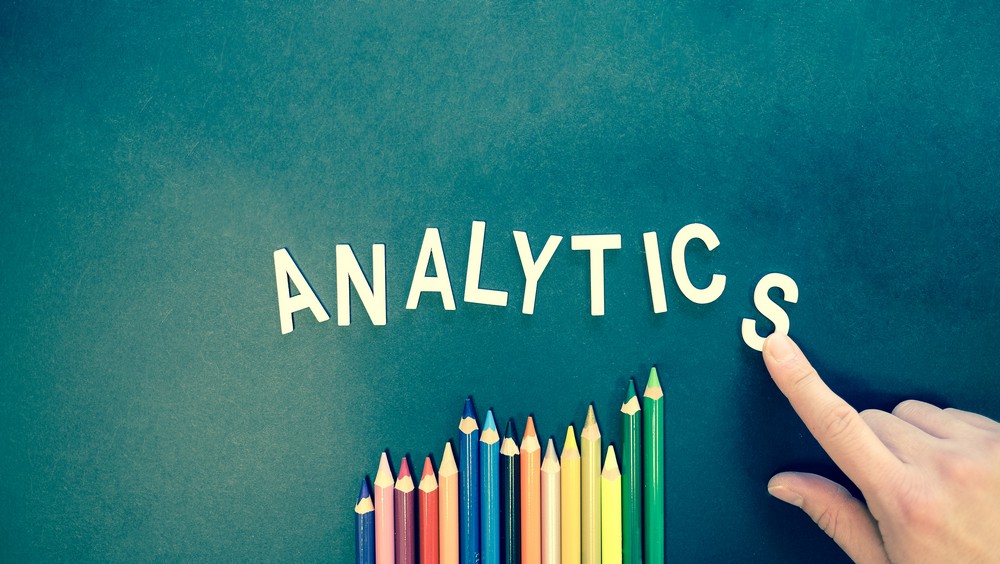 Google Analytics
Social media marketing can be used is a variety of channels. However, your hard work would just go to waste if you do not know how to measure your return on investment (ROI). You must be able to assess the results of your social media engagement. In this way, you are aware of' how much traffic you gained from social media channels. Also, if these visitors spend a lot of time on your website, then what are the pages that they are more interested with.
Google Analytics can provide you with this information and a lot more. After installing analytics on your website, you can easily monitor and evaluate your traffic. This app is a must-have if you want to see if your social media marketing really works well. Can they bring new leads and more traffic to your website? No need to worry since you won't be paying anything since this app is free for everyone!
Built-In Analytics
Keep in mind that most social media networks come with their own built-in analytics. This can help you monitor your performance! Some of these built-in analytics includes Facebook Analytics, Twitter Analytics, LinkedIn Analytics, Instagram Insights, and more. These are very relevant tools that can help you monitor your engagements, visitors, and followers effectively. Since these tools are already included in each social media channel, then you don't have any reason why you won't use them!
Want to know the latest status of your social media accounts? You can generate free Excel reports to help you keep track your Facebook and Twitter analytics.
Free Facebook Analytics
The Facebook Fan Page Analytics Report will provide you a more detailed report with regards to your Facebook performance, what your audience is more interested in or what are the latest trends that keep them involved. You obtain all of these in a single report.
The Facebook Competitive Analysis Report will provide you some relevant information on your current standing compared to your competitors.
The Facebook Page Insights Report can give you the information that you need to ensure that you are presenting your audient with the right content.
Free Twitter Analytics
With the Twitter Follower Analytics Report, you can easily evaluate the interest, impact, and location of your followers.
Does Twitter consider you as spam? Generating the Twitter Spam Checker can help you check this information.
The Best Free Social Media Tools For Monitoring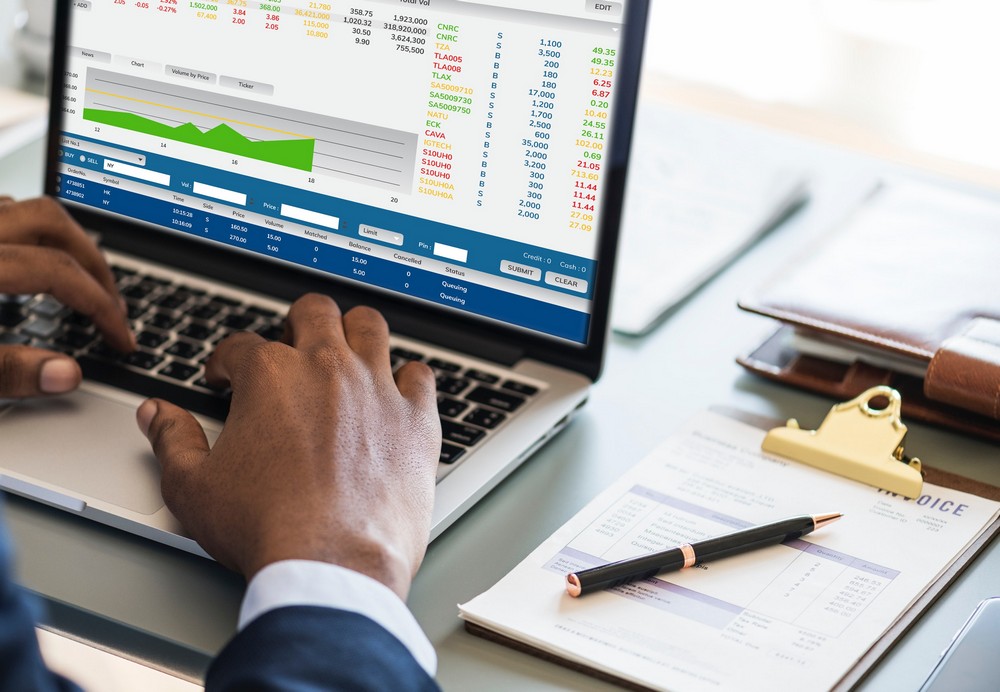 TweetDeck
Twitter is one of the best social media platforms for engagement. Anyone can use it since it's very simple and easy to use. With this platform, you can connect to various types of users from different parts of the world. In fact, after making your first tweet, you can immediately start a conversation.
Hence, Twitter is considered as a very noisy platform. It takes a lot of hours, just to check your feeds. If you are one of those intense Twitter users, then you should consider using TweetDeck. In this particular social media tool, you can spend your time efficiently since you are given the chance to eliminate some of the noise.
TweetDeck also gives you the option to make your own customized interface. Here, you can keep track of hashtags, users, search terms, and channel lists. TweetDeck is definitely a must-have for all the avid users of Twitter. Everyone can use TweetDeck since this it is absolutely free!
Google Alerts
Google is so powerful that it can even help you keep track of your brand presence. All you have to do is set up your Google Alerts then you can start seeing where your business was mentioned. Search for specific terms that are associated with your brand or industry and add these to your alerts. Whenever there are new mentions of your terms, you can receive email updates. This platform is entirely free so everyone can use it.
The Best Free Social Media Tools for Posting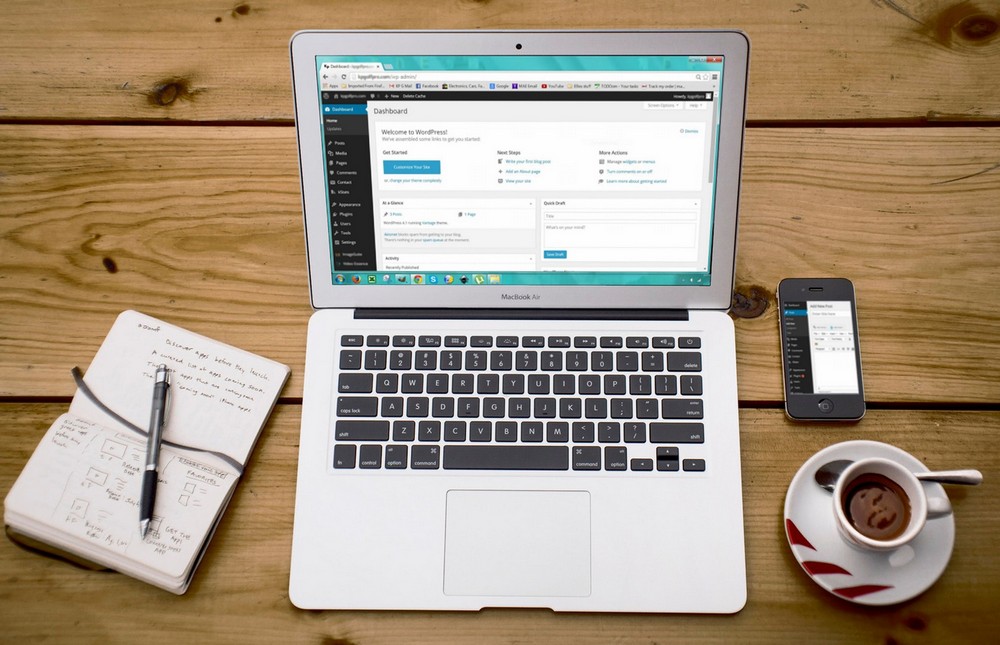 Hootsuite
Hootsuite is a free social media tool, however, you can also avail its premium plans. With the free plan, there are a lot of things that you can take advantage of. You will be able to schedule at least 30 posts in advance, you can manage three social profiles, you can incorporate more than a hundred apps, as well as generate leads by utilizing social media contests.
With the free plan, you can keep track of your followers, your content stats and a variety of development. It also includes two RSS feed integrations. It's a free tool yet it includes a lot of features.
This is an excellent tool for scheduling your social media posts since it's very well organized. The dashboard shows a calendar which displays your posts on each specific dates.
Buffer
Buffer is another excellent free social media management tool that has existed for quite some time. It is a very reputable platform that can help you manage different social media profiles. Most of the features that are included in Buffer are also found in Hootsuite.
The scheduled posts are displayed in a list format. This means that you can easily keep track of the posts that will be published on different social platforms. While you are scheduling your content, you can also browse the web at the same time using Chrome extensions.
The best thing about Buffer is it can keep track users' activities. And based on these activities, it can recommend you the best time to schedule your post. The free Buffer plan will allow you to schedule ten posts at a time, and manage three social accounts. Additionally, it only permits one user.
The Best Free Social Media Tools For Editing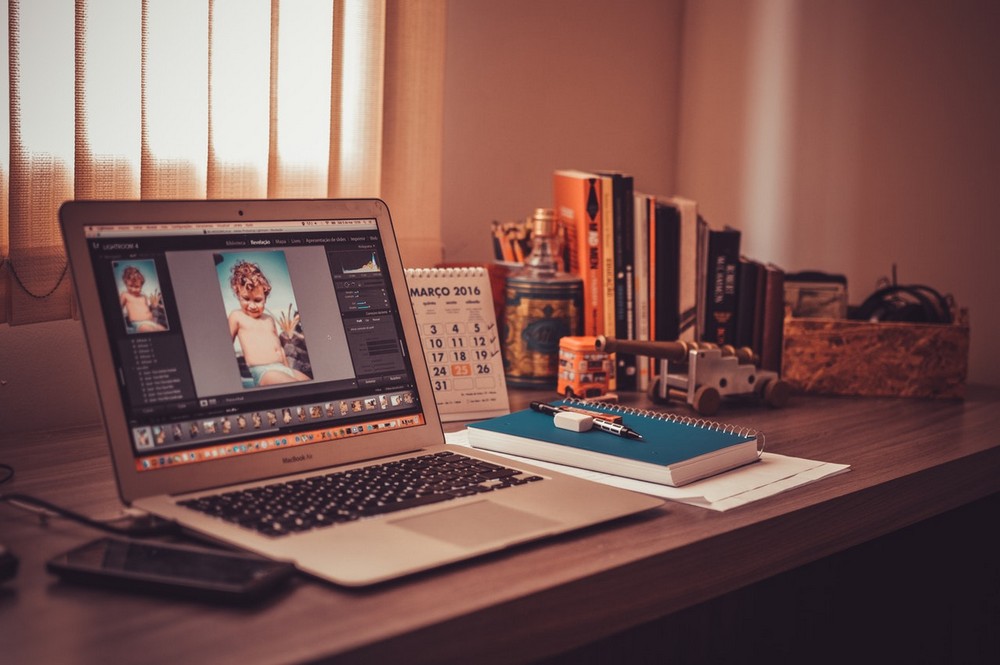 Photoscape X (Desktop App)
Photoscape X is one of the best all-in-one photo editing software for your social media accounts. It can do a lot of things such as merge pictures, create collages and cut-outs, as well as eliminate certain elements from the photos. It is also very easy to use and the changes will be automatically applied to the image as you make your edits. Photoscape X also allows you to make animated GIFs. The possibilities are endless and most of all it is absolutely free!
Adobe Photoshop Express (Phone App)
Adobe is well known for producing some of the best software. When it comes to photo editing software, most people would desire to have top-notch software such as Photoshop. What if you can now avail Photoshop for free? This is a dream come true for everyone who has been longing to have this software but does not have the budget for it. All you have to do is use your phone and download "Adobe Photoshop Express" by going to the app store.
Regardless if it is a free version of Photoshop, it still includes a lot of tools that are very valuable in creating and editing beautiful images which you can post on your social media accounts. You can either use the preset filters or you can make your own custom edits. This tool allows you to crop, sharpen, brighten, blur, or add color to your image. Adding textual elements can make your images look more interesting.
The Best Free Social Media Tools For Graphics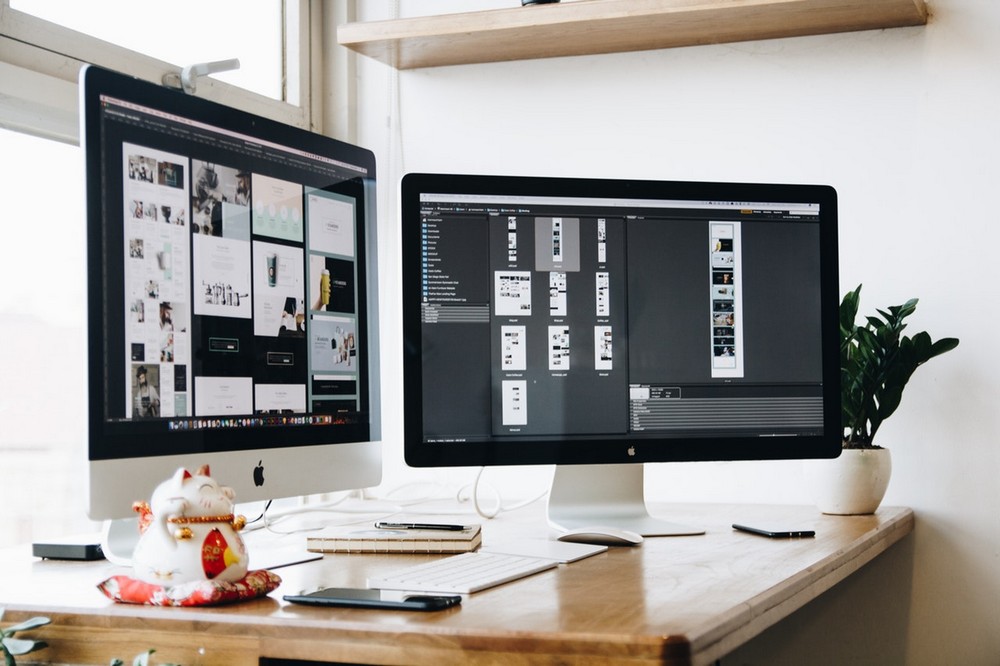 Canva
Canva is the best tool for creating amazing graphics which you can post to your social media account. It offers you several tools so you can customize your designs. Canva is very easy and simple to use. Anyone can create splendid graphics and designs in an instant. However, you still have the option to start from scratch so you can show your creativity. Make use of your talent and create your very own design.
Canva also provides you lots of tools so you can create amazing flyers, posters, and other types of marketing materials. There are a lot of things that you can do on social media and regardless of what you want to do Canva can always help you out.
Stencil
Stencil is so easy to use. All you have to do is use the drag-and-drop tool and you can already create the graphics that you want. For your background, there are more than two million royalty-free images that you can choose from. After selecting your background, you can add some text to it so it can be more valuable to the users.
If you don't feel like creating your own design, then there are several pre-made templates that you can choose from. You can even customize it so it can be more suitable for your brand. After you are done with your design, just download it and post it on your social media channel.
Which of these free social media tools should you use?
Some people are feeling intimidated by social media networks. However, with the help of these free social media tools, you can easily manage your activities so you can focus on your engagement. Keep in mind that these social media tools can perform more functions aside from the ones that are mentioned here. This means the more solid and versatile the tool is, the more advantageous it can be to your brand. For instance, Hootsuite is not only an excellent scheduling software but it is also an amazing social mentioning tool!
As you become an expert in using these tools, you will also become an improved social marketer and take advantage of this robust online marketing channels. All of these social media tools won't cost you anything. They have an unlimited trial period, so you can use them anytime you want.  These free tools can help your brand succeed on social media. However, if you are more interested in one of these tools then you can always use its full potential by choosing to upgrade the software.
Eventually, if you are just starting to manage your social media, then it only makes sense that you should choose free tools. With the free versions, you can try as many tools as you want in order to determine which one is the most suitable for you and your brand. There are a lot of options here. But don't worry you can never go wrong in using these free social media tools. Most likely, it can save you time, improve your engagement and most of all earn some money.
These free social media tools are not only for short-term use but they can also be great options for long-term use. So why not give it a try?