Greenwashing: what is it and how can small businesses avoid it?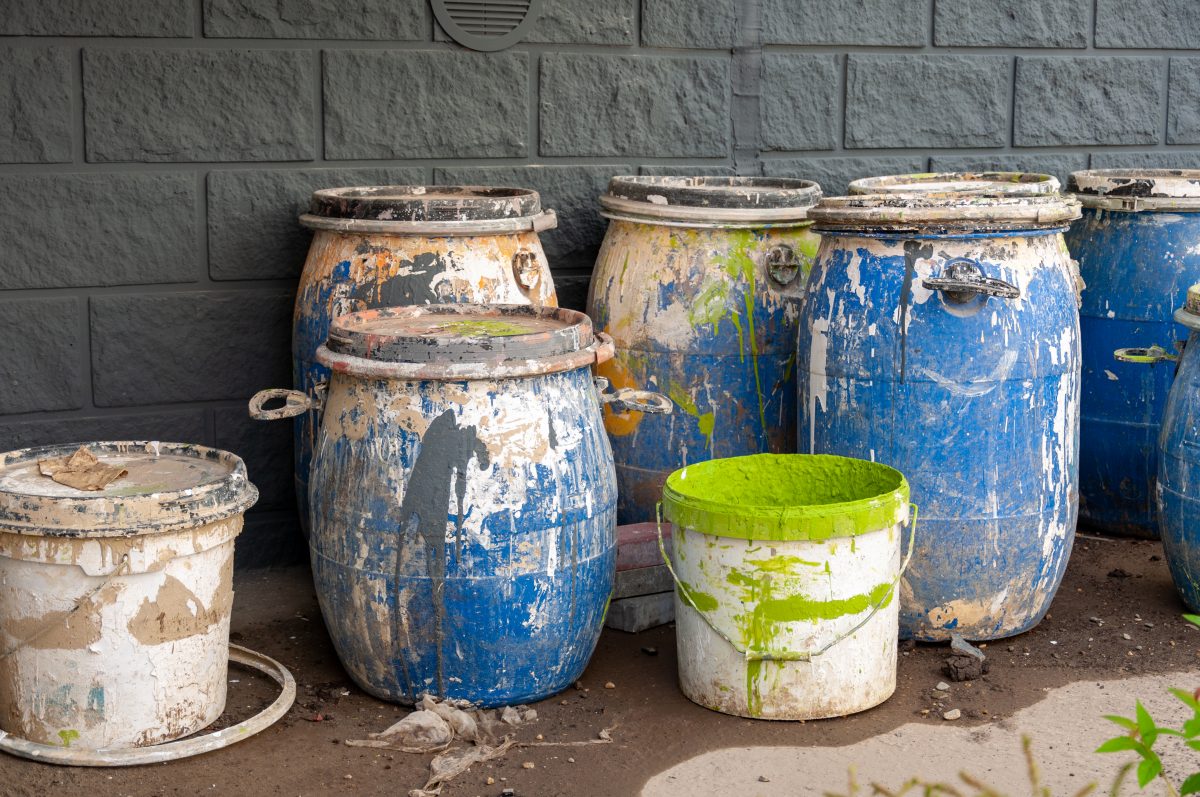 Next month, COP27 will take place in Sharm El-Sheikh, Egypt. The 27th annual Conference of the Parties is part of a series of climate change events run by the UN since 1995. With the irreversible effects of global warming looming over us, it's time to show unity and make a solid commitment to stopping climate change and the devastation it will wreak.

Sustainability and ESR initiatives have grown in importance over the last decade. Many businesses are diligently stepping up and changing their practices to support a move to green trading. But others are not, and some even unethically capitalise on the benefits of being green using false or unfounded claims.

Greenwashing is common across various industries, as some companies strive to appear to be making changes without incurring the cost of implementing them. Some go so far as to deceive regulators, to avoid having to meet specific requirements, such as vehicle emissions.
Want to switch to More Than Accountants? You can get an instant quote online by using the form below. In a like for like comparison for services we are up to 70% cheaper than a high street accountant.

In this post we're going to take a deeper dive into greenwashing, why companies do it, the consequences, and how small businesses can avoid falling into the greenwashing trap.

What is greenwashing?

Greenwashing refers to companies claiming to be environmentally friendly or socially responsible, when in fact this is false or unsubstantiated.

The driving force behind greenwashing is the growing popularity of sustainability and green initiatives amongst stakeholders; consumers and investors are increasingly choosing companies with a responsible attitude to ESG initiatives. A 2017 Unilever survey claims that a third of customers favour brands that have a positive effect on society and the environment, and one-fifth are willing to pay higher prices if sustainability practices were shown on the packaging.

Greenwashing can involve focusing on short-term, convenient, superficial problems, rather than the long-term issues that will make a difference to society or the environment. As with all quick fixes, they can be detrimental to the company, firstly through failure to address real problems that matter, and secondly via reputational damage when deceit is uncovered.

Some characteristics of greenwashing include (but are not limited to):

lack of proof or third-party verification of green claims
using vague terms (such as 'environmentally friendly') instead of providing specific details
failure to consider or mention non-green practices of the company
making a green claim that's irrelevant to the product or company
untrue claims

Some companies who greenwash invest in marketing strategies to promote certain green aspects of their businesses while overlooking other parts that are less so. Others outrightly lie, deliberately misleading customers and regulators with false information. In 2021, The European Commission and National Consumer Authorities carried out a sweep of online market websites, looking for evidence of greenwashing. They concluded that 42% of claims reviewed were "exaggerated, false or deceptive".

The reasons for greenwashing are varied. In some instances, it might be unintentional and down to communication failure. Green claims that are vague and not visibly substantiated by verified data can appear untruthful, even if they do have substance. Alternatively, some goals may be too ambitious to be realised, and companies are simply not able to implement them (through lack of resources or skill) as planned.

Recent high-profile examples

Volkswagen: misleading emissions tests

Volkswagen and its emission reading-modifying software are responsible for one of the most well-known cases of greenwashing. The car manufacturer fitted some of its cars with a device and software that modified performance by detecting conditions associated with an emissions test: certain speeds, engine operation, air pressures, and steering wheel positions. When it recognised test conditions, the car switched to safety mode, running at a level of lower power and performance… and lower emissions.

The result was false emissions readings, which passed the test, but lead to cars on the road that emitted 40 times the legal limit of nitric oxide pollutants. Martin Winterkorn – CEO at the time of the scandal – quickly found his position untenable and resigned.

BP: focusing on one small area of the business

BP changed its name to Beyond Petroleum to reflect the incorporation of more renewable energy sources into its business. In 2019 it received a complaint from an environmental group following the release of advertisements focusing on its low-carbon products when the vast majority (96%) of its annual spending was on gas and oil.

Starbucks: straw-less lids containing more plastic than a normal lid and straw combination

Starbucks allegedly misled consumers when they introduced their new straw-less lid during a sustainability drive. The new lid in fact contained more plastic than its predecessor, albeit one that is more readily recyclable. They failed to acknowledge that only a tiny proportion of global plastic (around 9%) is currently recycled, and most ends up shipped to developing countries.

Greenwashing has a damaging effect on a business's reputation (and bank balance)

Greenwashing has a detrimental impact on a company's reputation and affects how customers interact with products and services.

The Harvard Business Review estimates that companies believed to be greenwashing suffer an average drop of 1.34% in their ACSI customer satisfaction scores (American Customer Satisfaction Index – a US indicator of quality of goods and services), which given tight market competition is significant (despite sounding small). They also associated reductions in ACSI with lower net earnings per share and return on investment, measures directly impacting the value of a business.

Monetary punishments are also starting to emerge for those seen to be greenwashing. Earlier this year the Bank of New York Mellon was fined $1.5 million by the US Securities and Exchange Commission (SEC) for misstating its ESG statements, signifying a crackdown on misleading information.

In April 2022, the UK government granted the Competition and Markets Authority greater powers to address breaches in consumer protection. Given the time-sensitive importance of climate protection, greenwashing is likely to fall within the scope of these new powers, if deemed a criminal offence under Unfair Trading Regulations 2008.

Invest time, money, and energy into building greener processes

The best way to avoid greenwashing is to invest in bona fide green initiatives with solid long-term goals and avoid superficial quick fixes and marketing campaigns. Going green is something large corporate companies have traditionally been poor at, and smaller companies can often gain an edge by being more environmentally friendly and socially responsible.

A 2021 survey from Software Advice showed that over half the small and medium-sized businesses included in their research already sourced their materials from sustainable manufacturers and worked with eco-friendly partners. Many focused on improving their sustainability measures during the pandemic and subsequently reported cost savings, improved brand reputation, and better company morale as positive results of their efforts.

Eliminating any polluting or unsustainable steps of a business process is a great way to reduce the impact of your business, but even smaller initiatives can have a measurable long-term impact.

Subsidising cycling to work schemes is a great way to reduce your business's carbon footprint and improve the health of staff. Other small initiatives could include planting trees to offset carbon emissions, enabling remote working, educating staff, introducing recycling facilities on-site, avoidance of disposable cups and cutlery, and sourcing materials locally.

Ultimately, to avoid the risk of greenwashing, companies must be as transparent as possible about all aspects of their environmental plans. The greener these actually are, the better. Open and honest reporting is the only way to build trust among your stakeholders and avoid falling foul of regulators.

Sources

Anon 2017, Report shows a third of consumers prefer sustainable brands, Unilever, viewed 6 October 2022

Anon 2021, Screening of websites for 'greenwashing': half of green claims lack evidence, European Commission, viewed 10 October 2022

Robinson D 2022, 10 companies called out for greenwashing, Earth.org, viewed 6 October 2022

Hotten R 2015, What is Volkswagen accused of? BBC, viewed 6 October 2022

Ioannou I, Kassinis G & Papagiannakis G 2022, How greenwashing affects the bottom line, Harvard Business Review, viewed 10 October 2022

American Customer Satisfaction Index, viewed 10 October 2022

Funds Europe 2022, SEC fines BNY Mellon $1.5m for ESG misstatements, Funds Europe, viewed 10 October 2022

Reichman R 2022, CMA to issue consumer protection penalties of up to 10% of global turnover – greenwashing becomes more costly, BCL Solicitors LLP, viewed 10 October 2022

Montgomery O 2021, How SMBs are creating more sustainable supply chains in 2021, Software Advice, viewed 6 October 2022