The Recovery Loan Scheme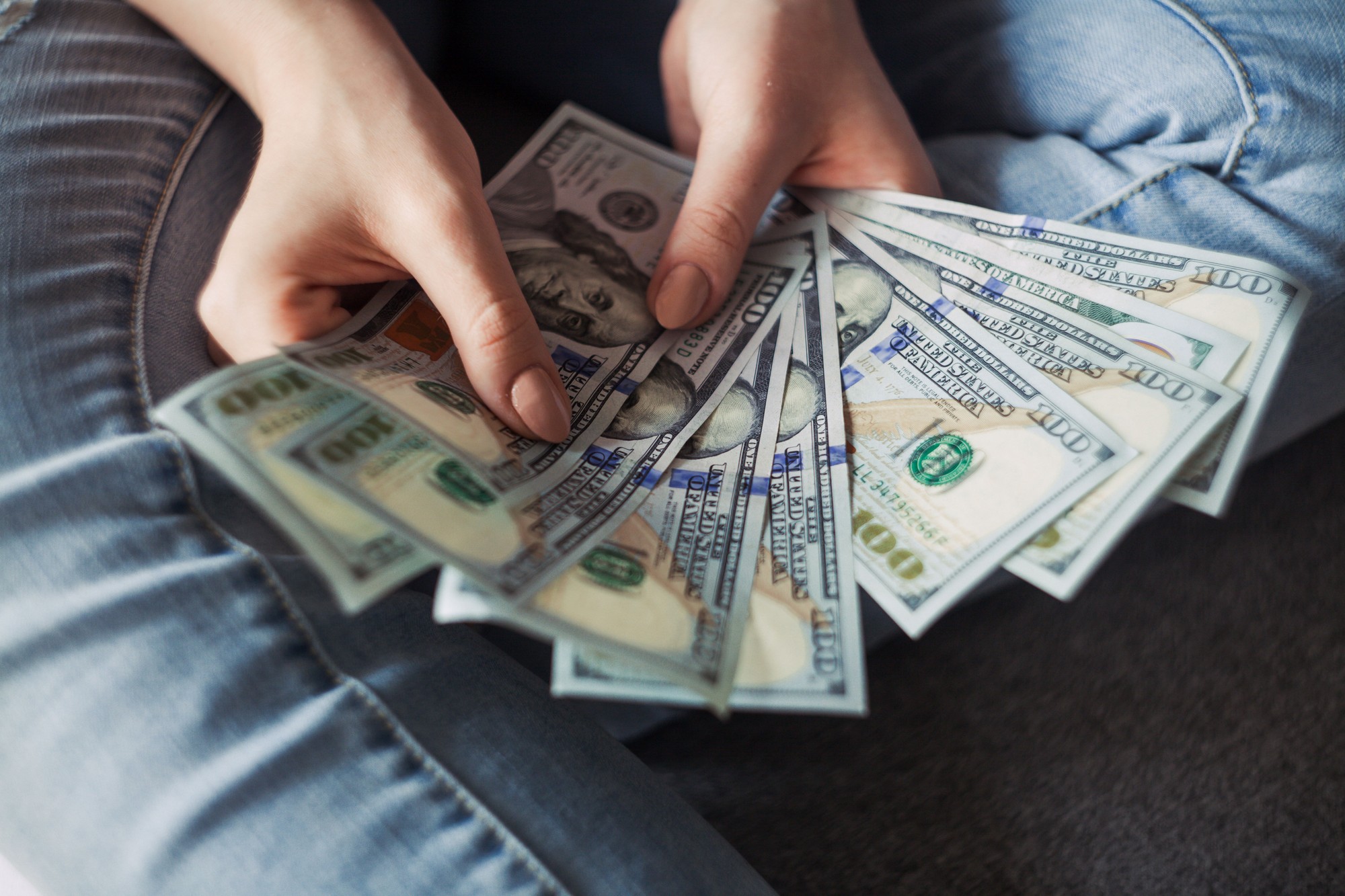 The new Recovery Loan Scheme (RLS) is part of the government's announcement during the March 2021 budget. It's goal is to offer financial support to UK businesses so they can recover, restart, and develop. This could be a real lifeline, most especially for independent and small businesses.
But how can you participate in the RLS, and who are the ones eligible for financial support? How much funding can your business get and what are the things you need to know about RLS.
Essential Information about The Recovery Loan Scheme
Below are the important thing you need to know about this scheme:
Businesses of different sizes from most industries can take advantage of this scheme.
Between £25,001 and £10 million is allocated for each business in the form of loans and overdrafts.
Businesses can also acquire between £1,000 and £10 million through invoice and asset finance.
Once you obtained a loan, you can use the money for any business purposes as long as it is legitimate.
Take note that the Recovery Loan Scheme will only be available from April 6 up to December 31, 2021.
Want to switch to More Than Accountants? You can get an instant quote online by using the form below. In a like for like comparison for services we are up to 70% cheaper than a high street accountant.
The RLS is created as a replacement for any other coronavirus support schemes intended for UK businesses. The existing schemes that will be replaced are BBLS (Bounce Back Loan Scheme), CBILS (Coronavirus Business Interruption Loan Scheme), and CLBILS (Coronavirus Large Business Interruption Loan Scheme).
If your business is just like any other businesses affected by the pandemic and you are worried about some of the schemes that are about to end, then the announcement of RLS as a replacement is a total relief.
What can you expect from the Recovery Loan Scheme?
There are several lending solutions offered to businesses under the new Recovery Loan Scheme. This means that you can actually choose the one that suits you the best.
| The Product | Finance Available | Terms |
| --- | --- | --- |
| A term loan or overdraft | Between £25,001 to £10 million | The terms for loans will be up to six years, while up to three years for overdrafts. |
| Invoice or asset finance | Between £1,000 and £10 million | The terms for invoice finance are up to three years, while up to six years for asset finance. |
Businesses can only acquire this finance scheme through a network of approved and accredited lenders. The government is planning to release a complete list to the public as soon as it is finalised.
The government is offering to guarantee up to 80% of the finance as an incentive to lenders. In this way, lenders will have the confidence to keep on lending to businesses, most especially those who are struggling to acquire the credit that they needed the most.
Who can qualify for this financial support?
You can be qualified to apply for a loan through the Recovery Loan Scheme as long as your business meets the following requirements:
Your business should be trading in the UK.
Can provide proof that your business is affected by the coronavirus pandemic, for instance, obvious decline in income.
Your business should be viable or would be if not because of the effect of COVID-19.
For obvious reasons, there are certain types of businesses that are excluded from this scheme such as insurance companies, building societies, and banks. Other institutions that are not qualified include public sector organisations as well as state primary and secondary schools
Compared to other pandemic support schemes that the RLS will be replacing, this one has no turnover limitations. This means that companies of any sizes can apply.
Side note – if you're a sole trader, you can get good sole trader accounting advice.
What if you have used other schemes, can you still apply for the Recovery Loan Scheme?
Fortunately, even if you have already applied for other coronavirus support schemes, you are still eligible to apply for the Recovery Loan Scheme.
Important information about the fees, interest, and repayments for the RLS
Unfortunately, businesses will not be able to enjoy free money on the Recovery Loan Scheme compared to other support schemes. The British Business Bank will not be paying for the RLS fees and interest.
You will begin paying for the interest and any other significant fees charged by the lender on day one. The interest, fees, and terms of your repayment will likely depend on your specific lending agreement.
Is the Recovery Loan Scheme much better compared to the other COVID support schemes?
Just like any other things in business, it has its pros and cons, depending on your individual circumstances.
What are the benefits of the RLS?
The RLS can offer businesses ordinary loans. Nevertheless, with the support of the UK government and the availasbility of government-controlled scheme, businesses can now easily apply and get approved for their loans. You can still apply for a bigger amount of loan just like the CBILS. Most importantly, you are free to spend the money whatever you like.
In other words, this particular scheme is very useful for businesses who are greatly affected financially due to the COVID-19 crisis and its widespread lockdowns.
Ultimately, the RLS is simple, flexible, and easy to understand. Its eligibility requirements is not so strict compared to the previous schemes including the CBILS. Additionally, you will only be repaying one loan, instead of repaying several support schemes.
The RLS would be perfect for new businesses since it does not have any required trading history. Nevertheless, there are also some drawbacks to consider.
What are the possible downsides of the RLS?
Keep in mind that the government only offers an 80% guarantee of the loans, therefore, lenders will have to be very careful when it comes to lending even if it is only for small amounts.
RLS lending will be using affordability checks which has benefits and drawbacks. The good thing is affordability checks can greatly help in minimizing fraud, and preventing any defaults from businesses who are unable to pay back the money they borrowed. But unfortunately, it can also mean that companies who are in poor financial status won't be able to access the scheme altogether.
Lenders will be favoring viable businesses so as to minimize any future defaults. This can protect you but most of all it can also protect them. Although it is quite disappointing but you need to consider the viability of your business.
You will start paying the interest on day one.
What are other things you need to know?
The following are some important things you need to consider before applying for the Recovery Loan Scheme:
Personal guarantees are not needed for finance below £250,000.
Your home will not be used as security for any loans.
Unfortunately, you are not qualified to apply if your business has already began processing the collective insolvency proceedings.
All applicants will be subject to anti-fraud checks and credit checks.
Applying for RLS also means that the lender will be conducting an individual assessment, which could influence the funding that you will acquire under the scheme. Nevertheless, it is believed that when lenders will make their decisions they will often neglect the short-term performance of the business because of the pandemic.
How can you apply for the Recovery Loans Scheme
Unfortunately, the government has not yet released the complete details of the scheme so you have to hang on and sit tight. Perhaps the government will release it as soon as the Coronavirus Business Interruption Loan Scheme (CBILS) will end on March 31, 2021. `
However, if you want to keep yourself up to date with the latest news then you have to visit the UK Government Recovery Loan Scheme page regularly.
How to make the most of your loan?
After we have discussed all the details about the Recovery Loan Scheme, the next thing to talk about is how are you going to use the money?
Obviously, you are the only one who knows exactly where your business needs support, as well as what you need to do in order to regain back what you have lost during the pandemic.
One of the best features of the RLS is that you have the freedom to use the funding on any legitimate business purpose. So, it is advisable that before you make your application in April 2021, you need to consider carefully how you will prioritise your spending.
To make the most of your loan, you have to tide your business, make some changes to your business model, and reestablish your long-term development plans.
Use the money to tide your business
For instance, you can use it for investing in new equipment, managing cashflows, and making improvements to your premises. You can create processes which are cost-effective, increase your inventory, or hire a new employee.
Obviously, you might pay some additional costs for processing the Brexit paperwork.
Or how about changing to a new, pandemic related business model?
For instance, if you are a retailer doing online selling during the lockdown, then you might consider doing this permanently since you were successful with it. You might also consider taking steps to protect the future of your supply chain against any surprises such as COVID-19 and Brexit.
This is considered as a smart way of spending your money to protect your business against any unexpected events. In this way, you don't have to apply for any support schemes in the future.
Think about your long-term plans for growth
Instead of managing your short-term daily operations, you should try thinking about your future. The Recovery Loan Scheme can help you with your plans for development and expansion which you had to delay due to the pandemic.
You can consider branching out into new markets, launching new product lines, opening new sites, or increasing your investments in your business. Having up to £10 million on hand can already give you a lot of opportunities.
It is also important to consider that you can afford the repayments so your business won't be at risk. Remember that we are experiencing uncertainties these days, on the financial point of view. The Recovery Loan Scheme could be very handy in getting your business back on track. Nevertheless, always keep in mind that it is still a loan that you need to repay along with its interests and other costs.