10 Online Invoicing Services for Small-Business Owners
So, what is the best invoicing service for small business? Invoicing is one of the most important things that you need if you are a small business owner or a freelancer. Without having an accounting team in your company, the task of invoicing will be done by the small business owners themselves. If you won't make invoices for your clients, then you won't get paid. Fortunately, there are a lot of invoicing options that are available right now that can help you in sending your invoices. But due to these numerous services that are available online, it will be harder for you to choose. It is important to use invoicing software that can easily create an invoice to make the life of a small business owner much simpler. In order to help you decide, we will give you our top 10 invoicing services that are perfect for small business owners and freelancers.
1. Due
One of the best options for invoicing is Due. What we like about it is its speed. It can instantly generate professional invoices. One of the greatest things about this service is that it includes a billing timer. Additionally, it is capable of exporting invoices or estimates to other file formats such as CSV or XML file. With a clean interface, you will be able to verify which invoices have been sent or paid. At the same time, you will be aware of the ones that are due. Furthermore, there are options for language, discounts, and taxes. Most of all Due is totally free with no limitation on the number of clients and the number of invoices that you are going to make. However, if you will be using payments, then there is a flat rate of 2.8% added to all invoices that are paid through a credit card.
2. Sighted
Sighted is very simple and easy to use. This is perfect for freelancers and entrepreneurs who want to send their invoices so they can get paid quickly. The team of Sighted devoted their time in ensuring that you will be paid for the first time and for every invoice that you send. Most small businesses are getting stressed with their cash flows. Hence, if you need cash right away, then you should try using Sighted. If you will be able to manage your finances and invoices effectively, then there are greater chances that you will get paid on time and reduces the risks of not getting paid. Sighted is capable of integrating various payment functions, hence, there will be a smooth transformation from one payment medium to another. If you are presently using excel, word, or pdf, then its time to switch to Sighted, since it can provide everything that you need.
Want to switch to More Than Accountants? You can get an instant quote online by using the form below. In a like for like comparison for services we are up to 70% cheaper than a high street accountant.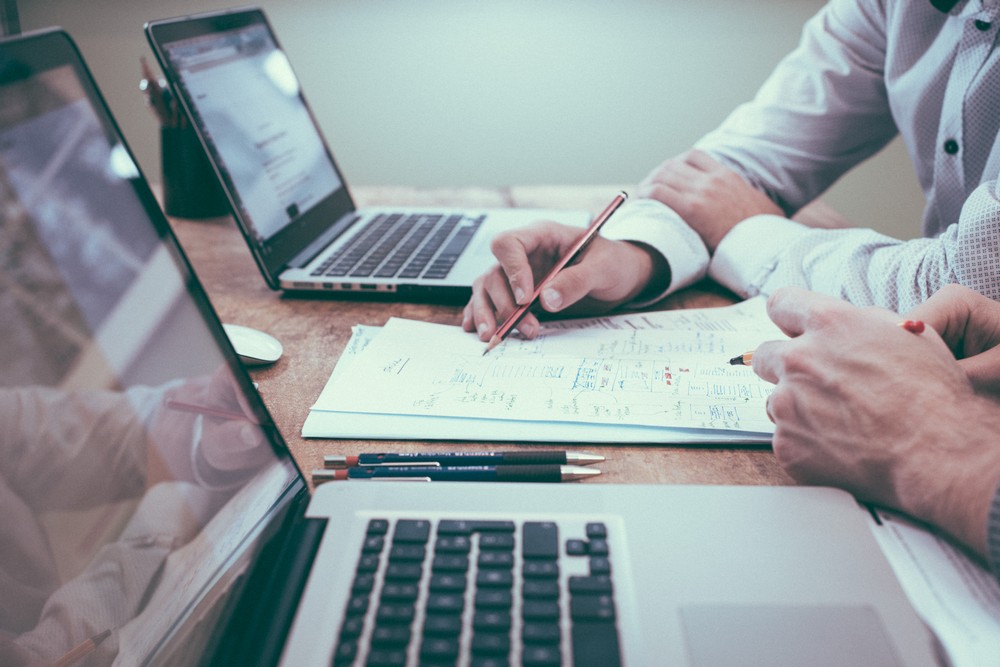 3. Freshbooks
There are a lot of reasons why FreshBooks is one of the most trusted invoicing services. In fact, more than five million people are using FreshBooks for their invoicing needs. First of all, FreshBooks has an easy to use and user friendly platform. However, if ever you've encountered some problems, then you don't have to worry since the award-winning support team of FreshBooks is available 24/7 to help you.
To make your invoice more personalised, you can include your logo in your invoice. Aside from this, there are also other features that you can enjoy such as getting paid in any currency, calculate the taxes for you, encourage repeat billing, and send paper copies. FreshBooks will even let you know if your client has paid or viewed your invoice in real-time. Ultimately, FreshBooks has practically everything that you need. FreshBooks offers a 30-day free trial, then after this, you will start paying $19.95 per month.
4. Zoho
Aside from invoicing, Zoho also includes other features such as sales and marketing tools. This invoicing software is simple and ideal if you require an invoice right away. Zoho has well-designed invoices and gives you the opportunity to collaborate with other team members such as accountants. You can even generate automated payment reminders. Additionally, you can monitor the time it takes to finish a certain project. Zoho can also be incorporated with some of the most popular payment gateways including PayPal, Authorize.net, and Stripe. In this way, you can get your payment quickly online. If you only have less than five clients, then you are free to use Zoho. However, if you want to go for paid plans, then the price starts at $15 per month.
5. Invoicera
Invoicera includes a variety of features, making it one of the best invoicing services. It can cater to different-sized businesses including freelancers, enterprise-size businesses as well as small-to-medium-size businesses. No matter what is the size of your business, Invoicera provides free invoicing templates that can be transformed into PDF files. You are also allowed to use a different language or currency which is very handy for international clients.
Another incredible feature of Invoicera is its capability to generate detailed invoicing reports. These are very helpful if you want to predict your profits in the future, also when you are creating a budget. You can get Invoicera for free if you only have less than three clients. If you want to get a paid plan, then the price starts at $19.95/month.
6. Harvest
Just like any other invoicing services, Harvest gives you the chance to create customized invoices in an instant. You can even change them to different currencies. Also, Harvest alleges that their invoicing service can get you paid faster compared to others. Harvest includes a variety of features including its capability to generate retainers. It can also place the total amount both on top and bottom part of the invoice. The search feature can be used in easily locating the previous invoices.
Harvest has several add-ons that you can use including PayPal, Trello, Zendeskand Salesforce, and Stripe. You can use Harvest free for 30 days, then after this, you'll have to start paying $12 per month.
7. Simplybill
Simplybill lets you create invoices with ease, just as what its name suggests. They even claimed that they are the easiest online invoicing service out there. Simplybill allows you to create and send invoices efficiently. Not only this, but Simplybill also offers approximately 40 template designs as well as the choice to add tax rates. In the dashboard, you can see which payments are overdue. You can also view an image of your invoicing history. Simplybill is free to try for 14 days. If you want to avail their plans, then the price starts at $5 per month.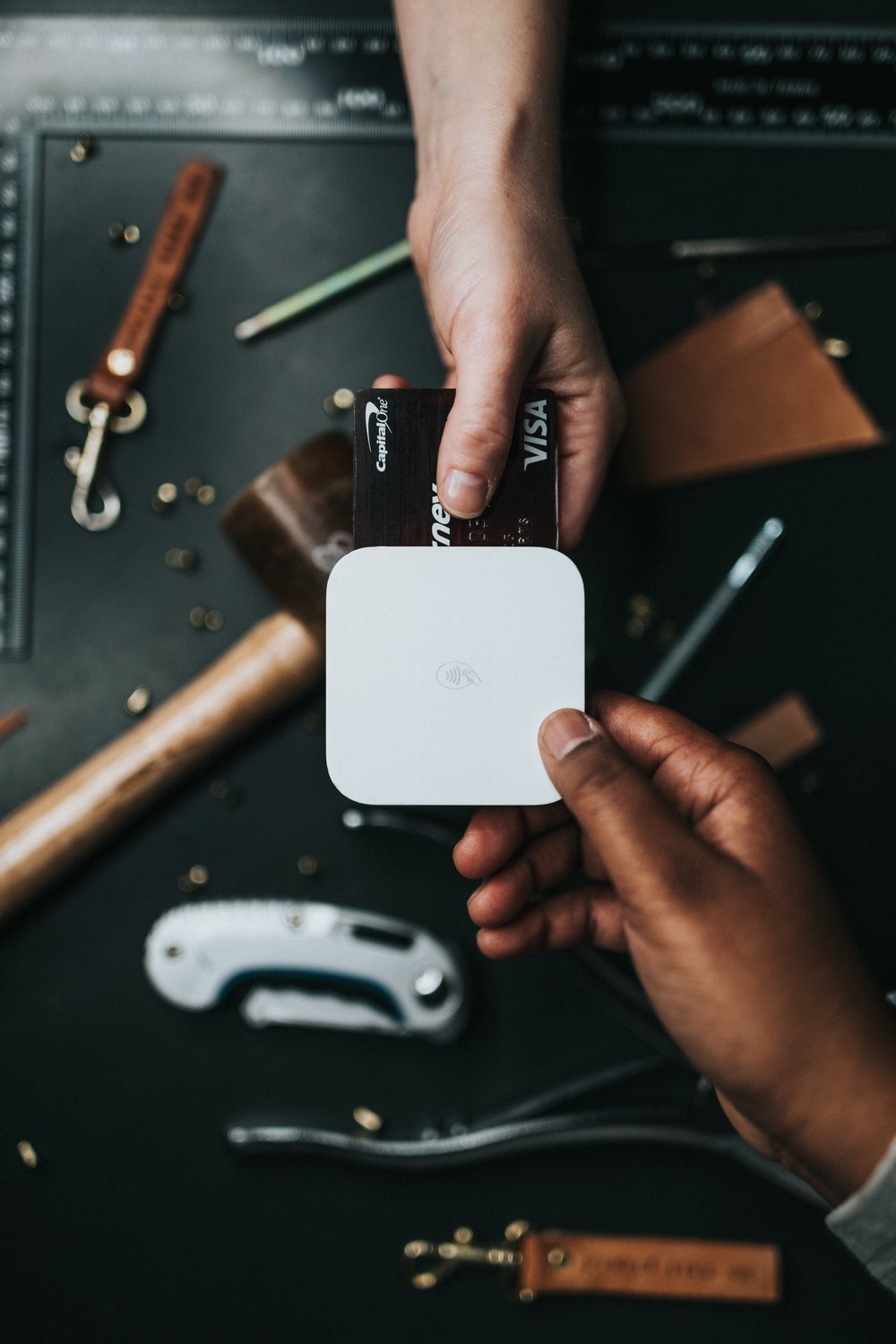 8. Hiveage
More than 45,000 small businesses in 140 different countries have been using Hiveage which is previously known as CurdBee. So, why do these people choose Hiveage? This invoicing service is very easy to use and at the same time, it includes a wide range of features. Hiveage does not only create customized invoices, but it can also send reminders to clients. You can even easily turn your estimates into invoices.
With Hiveage, you can receive detailed reports as well as monitor the expenses, power, and time spent in managing several businesses and users. Hiveage is free to use, however, if you want more features, then you can avail a plan that starts at $6.95/month.
9. Wave
Wave offers accounting software dedicated to small businesses. This software includes an invoicing service. Just like any other invoicing software, Wave allows you to produce customized, professional invoices in a fast manner. Wave also includes other features such as adding messages, creating estimates, recurring payments, recognize when invoices are being viewed and the ability to send invoices to various businesses.
While Wave is already filled with more features for your business what makes it more appealing is the fact that it is absolutely free.
10. MakeSomeTime
Make Some Time is the perfect invoicing service for those who are always on the go. By using your tablet, smartphone, or computer, you can quickly and easily generate your professional invoice with Make Some Time. Aside from creating customized invoices, it can also generate estimates and allows you to view reports that show the performance of your business. Make Some Time is free as long as you only send less than 3 invoices. If you want to send more invoices, then plans start at $49 per year while starter plans start at $9/month.
Other Well-Known Invoicing Apps
QuickBooks
QuickBooks by Intuit is considered as one of the most popular accounting software for small businesses. This is a general accounting app that also features invoicing. By using QuickBooks, you can simplify your business's finances. It even allows you to link your online bank account to the app. In this way, manual data entry errors can be lessened.
QuickBooks is also a great tool for invoicing. It allows you to view and update your invoices within this same dashboard. Sending your invoices can be done automatically. With QuickBooks, you can observe how your bills affected your cash flow.
For freelancers and independent contractors, they can get QuickBooks' Self-Assessment Ready plan for £8.00 per month. There are also a variety of plans that are available for small businesses and VAT-registered companies, plan starts at £12.00 per month. Choose the appropriate invoicing service for your business. If you are always on the go, then you can install Quickbooks for Self-Employed and Quickbooks for Small Businesses on your Android smartphone or iPhone.
Invoicely
Invoicely, formerly known as Invoiceable, does not have limitations when it comes to the number of invoices to send as well as the number of clients. What makes it more appealing is it's free, making it perfect for those businesses that are just starting out.
This invoicing service is easy to use and cloud-hosted. However, if you require more features as your business grows, then you'll be glad to know that they have very affordable prices. The Basic plan starts at $9.99 per month and already allows you to monitor time and expenses, provides estimates, and set up recurring statements.
KashFlow
KashFlow is a UK-based company. This means that most of its features are created based on the UK market. For instance, you can directly connect it to HMRC. After generating VAT Returns and EC Sales lists, this software will automatically file them to HMRC. Although KashFlow is an accounting app, yet its invoicing includes several features. With just one click, estimates can turn into invoices. Additionally, it will also alert you of any late payers.
KashFlow has an affordable pricing plan, with its Starter that costs only £8 per month, making it perfect for small businesses, contractors, and sole traders. The mobile version, KashFlow Go is available on both iPhone and Android.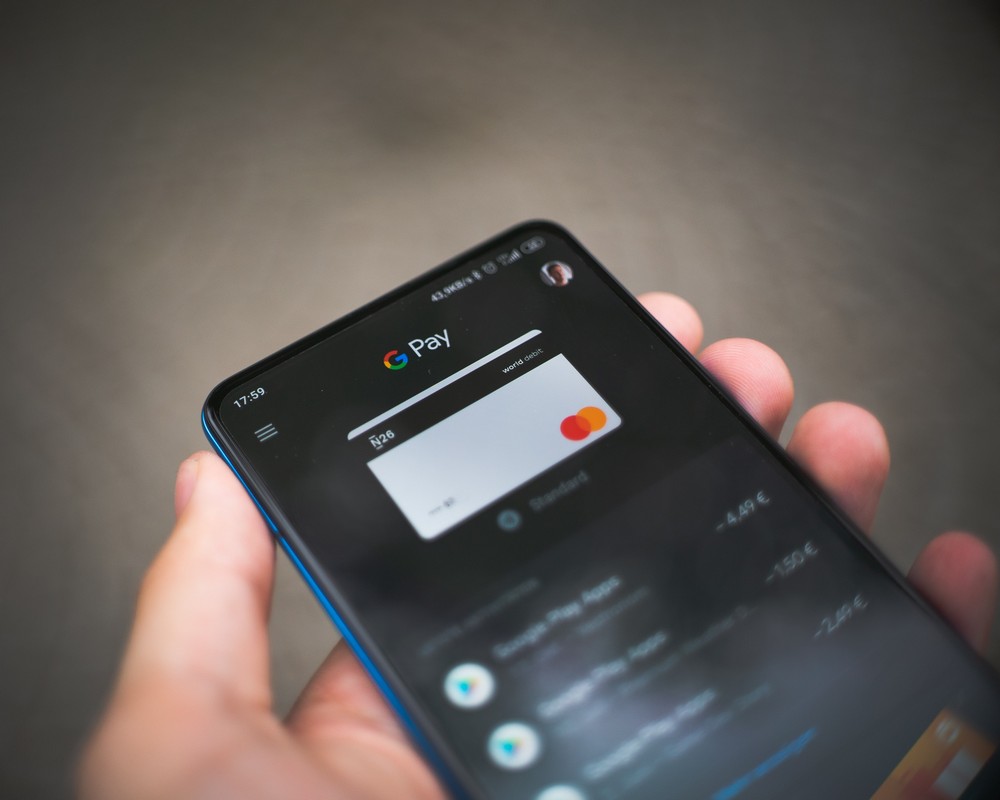 Bill.com
Bill.com is another software that can help you in processing your receivables and payables. It has various packages so you can always find the one that's appropriate for your business' needs. They can process electronic transactions and at the same time, they can also send hard copy snail mail invoices. What makes it great is that it can sync with QuickBooks, do automatic data entry to minimize human errors, and automatically sends reminders. On top of it all, Bill.com is designed to work with accounting companies.
Invoice Ninja
If you are a freelancer who has a steady and massive workload, then you need a service that can cope up with your needs. Invoice Ninja consists of the essential things that you need at this point such as invoice templates, creating invoices, making payments, as well as integration to electronic money transfer. It also includes other features that are designed specifically for freelancers.
For instance, when it comes to billing, Invoice Ninja offers auto-bill functions, recurring invoicing, and signature capture. It can be incorporated with any method of payment such as Paypal, Bitcoin, Apple Pay, credit card, and more. Best of all, it includes project management features that are very handy when you are running a business. Some of its amazing features include converting your quotes into invoices, creating quotes, time tracking as well as converting hours into invoices with just one click, additionally, it also includes expense reporting. Signing up with Invoice Ninja is free, however, if you want more features, then you can always go for paid packages.
What Is Your Favourite Payment Processor?
Basically, there is no need for you to switch into a new service at this time. You can use some of the popular processors such as PayPal, Stripe, or Square. These processors can let you create invoices and at the same time bill your clients by using your existing account. Additionally, it's benefits will likely be similar to the ones that we mentioned above.
Furthermore, if you don't create invoices more often, then you can probably use your existing processor. However, if you have heavy invoicing or you anticipate that your business will grow soon, then you'll probably look for other options that offer more options.