6 Step Guide- How to Get a Business Loan – US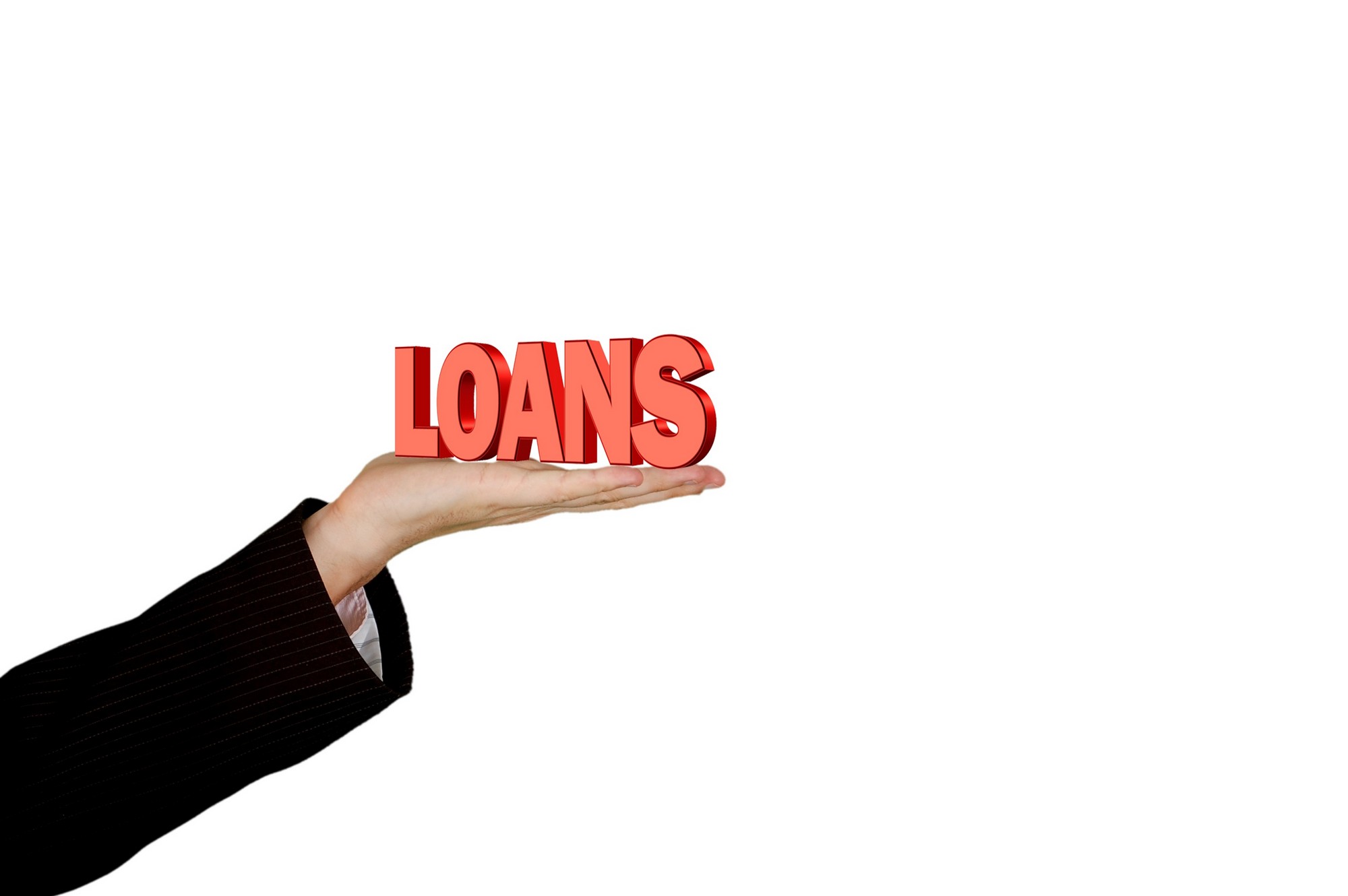 Money is one of the most essential things in any business. Hence, you must know how to secure financing for your business whether you are just starting or you presently have one. However, most entrepreneurs are having a hard time accomplishing this task. Moreover, they don't even know where to start. If you are having difficulties in securing financing for your business, then this simple yet effective guide can help you in preparing to secure a loan for your small business.
Securing a small business loan is one of the major challenges that business owners have to confront. This is because most banks have strict lending standards. Nevertheless, securing financing is often necessary for starting a business or for growing a business. It can help in covering daily expenses including payroll and inventory. Applying for a small business loan and getting them approved can be hard. That is why it is important that you must be well prepared for it.
Why Do You Need A Small Business Loan?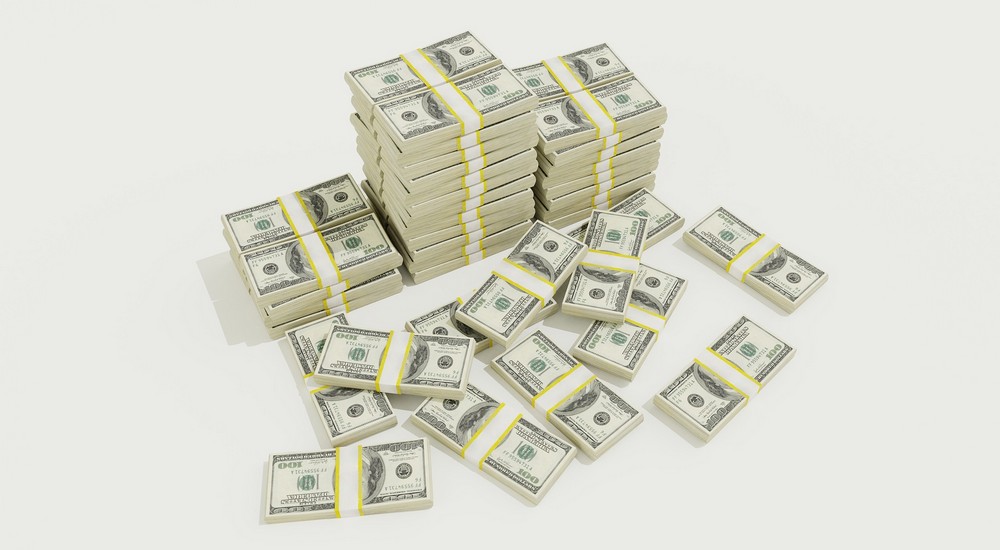 First of all, you have to ask yourself, why should you get a small business loan? Keep in mind that lenders will likely ask you this particular question, so you have to be ready with your answer. Most likely, your answer would be for starting a new business, for growing your existing business, or for managing your daily expenses.
Want to switch to More Than Accountants? You can get an instant quote online by using the form below. In a like for like comparison for services we are up to 70% cheaper than a high street accountant.
Determine what is the most suitable type of loan for you. Your reason for applying for a loan can help you determine which type of small business loan should you apply for. Typically, if you are just starting your business, then it is quite impossible for you to get a loan during the first year of your operation.
Where Should You Get Small Business Loans?
Most lenders need cash flow to ensure that you can repay your loan. Most likely startups will not be legible for financing. The best option for them is to borrow money from their friends, family or from credit cards, crowdfunding or personal loans. However, for businesses that have been operating for a year or more, they have several financing options, for instance, term loans, SBA loans, etc.
How to choose the best type of small business lender? There are various places where you can get small business loans. This includes banks, online lenders, micro-lenders, etc. These lenders provide different types of loan products. According to business consultant Suzanne Darden, shopping for a small business loan should be the same as shopping for a car.
Once you have chosen the type of lender and loan that is right for you, make a comparison of at least two or three options. Compute their annual percentage rate (APR) and terms then choose the one which has the lowest APR. Just make sure that you can handle its monthly payments.
Banks
You can get small business loans from banks if you have good credit, you have collateral that you can offer, and most of all, you do not need the cash immediately. Most traditional banks offer term loans, commercial mortgages, and credit lines. The U.S. Small Business Administration offers various programs for small-business loans through banks. SBA loans can range from disaster loans, short-term microloans, etc. Business owners can obtain a loan of around $5,000 to $5 million. The average loan amount that they can get is $371,000.
Sometimes small businesses have a hard time getting loan approvals. Apparently, this is due to numerous factors including money reserves, lower sales volume, no collateral, or bad credit. Ultimately, choosing banks to fund your business will take a bit longer. Generally, it will take about two to six months. However, banks can give you the lowest APR.
Online Lenders
Online lenders are only suitable if you are too busy, you don't have collateral, or you need the funding immediately. Small business loans offered by online lenders can range from $500 to $500,000. Additionally, they also offer credit lines. The average APR of online lenders can range from 7% to 108%. However, this will depend on several factors such as the size and type of loan, the credit history of the business owner, the lender that you choose, the term of the loan, as well as if there was a collateral that was provided.
The downside is when it comes to the terms of APR, these online lenders can hardly compete with traditional banks. Most business owners would choose online lenders because they have higher approval rates. Additionally, you can get your money faster compared to traditional banks. In most cases, you can get your cash within 24 hours.
Microlenders
If your company is very small, then most likely, it will be harder for you to get a traditional loan. Typically, microlenders are composed of nonprofit organizations. They provide short-term loans to small businesses starting at $35,000. However, the APR on these loans is usually higher compared to traditional banks.
When applying for a loan, you might be required to provide financial statements, a comprehensive business plan, as well as the purpose of your loan. This means that the loan processing could take longer. Likewise, keep in mind that the size of the loan is micro. However, these loans might be suitable for startups or smaller companies that are not legible for traditional bank loans. Most probably because they have insufficient collateral, bad credit history, and shorter operation period.
Can You Qualify For A Small Business Loan?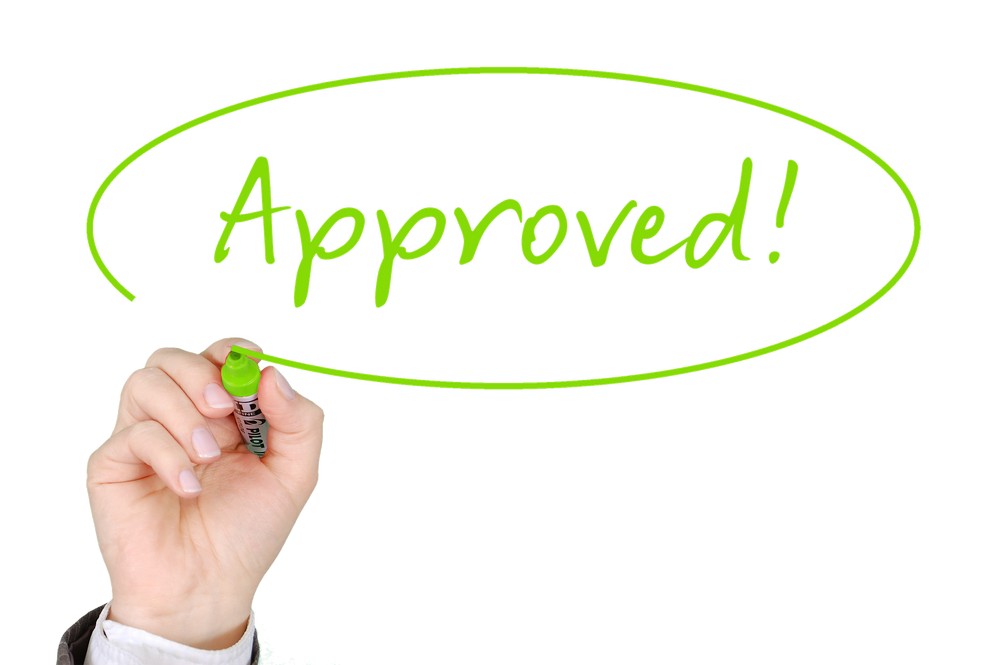 If you want to find out if you can qualify, then here are some things that you need to consider:
Credit Score
One of the major factors that will be examined to determine if you can qualify for a small business loan is your credit score. So, what is your credit score? The good news is you can get your credit report free of charge from major credit bureaus including TransUnion, Experian, and Equifax. You can also obtain your credit score from different personal finance websites and credit card issuers.
As we have mentioned above, banks offer less expensive small-business loans, however, they only accept borrowers who have credit scores of more than 680. Hence, if you have a bad credit score, then you might consider getting small business loans from microlenders or online lenders.
Length Of Your Business Operation
How long have you been operating your business? Aside from looking at your credit score, lenders will also check the length of your business operation. Most online lenders will only consider businesses that have been operating for at least a year. In order to qualify for bank loans, you need to have been in the business for at least two years.
How Much Is Your Annual Revenue?
Does your business make enough money? Online lenders will only consider businesses that have annual revenue of around $50,000 to $150,000. Before applying for a small business loan, you have to find out how much is your annual revenue? Then, ask the lender how much is the minimum annual revenue that they require.
Can You Afford To Pay Your Loan?
Examine carefully the financial status of your business, most especially your cash flow. Try to evaluate how much you can afford to pay each month for your loan repayment. There are a few lenders that accept daily or bi-monthly repayments. If this is the case, then this is something that you must consider.
In order to make sure that you can repay your loan conveniently every month, make sure that your total income is at least 1.25% of your total expenses which includes your monthly repayment. For instance, if the total income of your business is $10,000 a month and you have total expenses of $7,000, then the most that you can afford is $1,000 per month for your loan repayments. There are business loan calculators that you can find on the internet to help you figure out your loan's affordability.
1. What Are The Standards of Banks?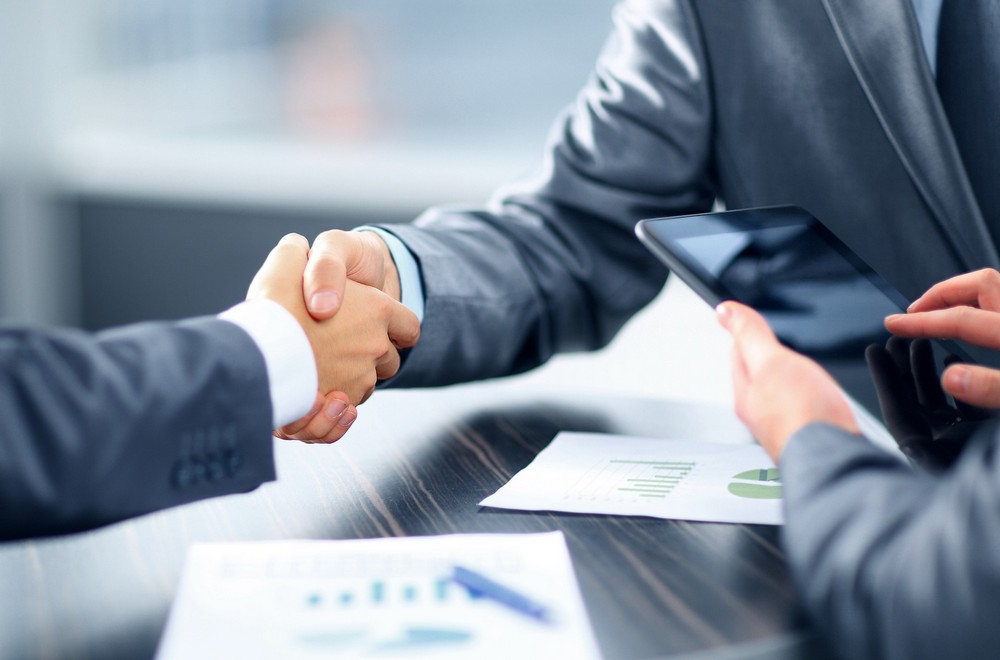 Standards used in banks and lending institutions may vary. But, generally, if you want your application for a small business loan to be considered, here are some of the things that the banks usually require:
There must be a valid reason for your business loan. When it comes to SBA-guaranteed loans, your business must qualify based on its size, nature of the business, and purpose of the loan. They do not allow businesses that are engaged in gambling, lending, pyramid sales, etc.
The owner of the business and his partners must be well experienced, have good characters and have a good credit history.
Banks will also investigate your capacity to pay the loan. It is very important that you can provide substantial collateral. SBA will make sure that the loan is completely secured. But most likely, they will not reject a loan if the only reason is insufficient collateral. Having a personal equity investment in the business is also relevant.
2. What Are The Necessary Information That Is Needed?
Banks and lenders differ in the number of documents that are needed. Some may need more while others only require a few. Generally, they require both your personal and business credit history as well as financial statements. You will also be required to submit your projected financial statements. Cash flow projections for a year is also needed. You must also submit a solid business plan that includes all the essential details including your personal information. Also, be sure to acquire personal guaranties from your partners in the business.
3. How Will You Prepare Yourself To Make The Process Smoother?
Right from the start, you must always be prepared, careful, and honest. In choosing your bank or lending institution, you should be very careful. Most likely bigger banks will avoid small loans since they are less profitable yet their underwriting and servicing are still the same. However, it does not mean that large banks do not allow small loans. It will just be more challenging.
It is recommended that you choose those banks or lending institutions that you are familiar with. You could also try applying for a small business loan in credit unions or community banks. Be sure to inquire from the lending officer what are the documentation that they need. Most applications are denied because of incomplete requirements. That is why you must always be precise and bring all the things that they ask.
When it comes to business loans, it is important that you have to learn more about it. In this way, you can discuss it smartly with the lending officers. Educating yourself about business loans should be the first thing to do before collecting all the necessary information that these lenders require.
4. What Is The Standard Amount For A Small Business Loan?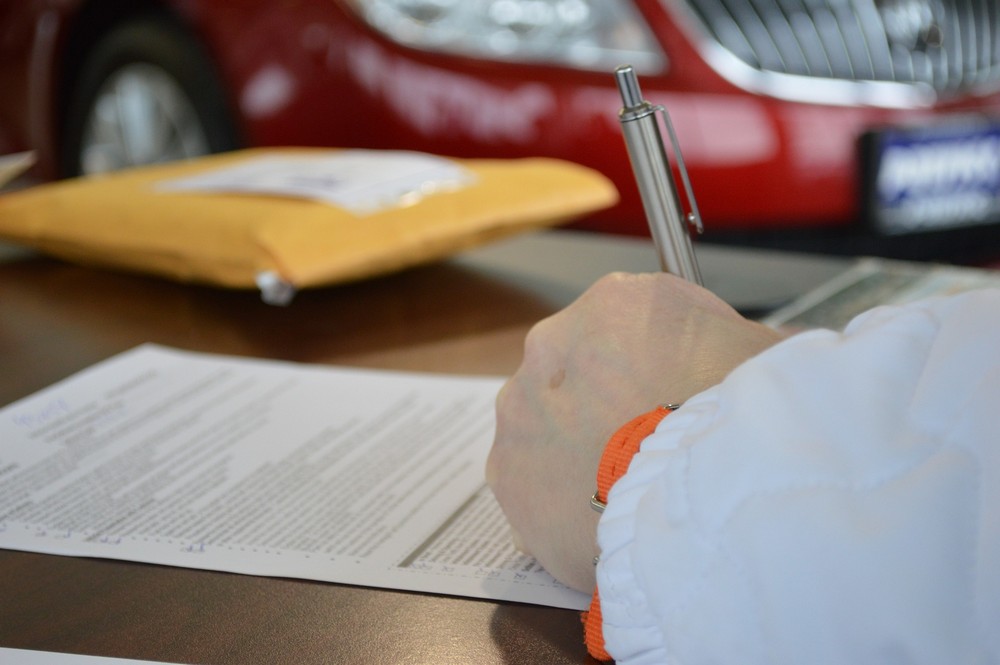 When it comes to small businesses, they come in various sizes. It could be a start-up company composed of one person or a large company composed of several employees. At the same time, their financial needs also vary. The median small business loan that is considered by the banking industry is around $130,000 – $140,000 with a maximum of approximately $250,000.
On the other hand, SBA small business loans have an average of about $371,000 with a minimum of $5,000 for microloans and a maximum of $5 million.
5. Getting Financing From Banks Is Hard When You Are Starting A Business, So Where Should You Go?
It is a fact that most banks would not want to fund a business that is just starting. Most likely, they would choose to fund businesses that are already established and have shown some development. This is the reason why most start-ups will secure financing from friends, family members, and credit cards.
However, if you have a solid business plan, good credit history, collateral to guarantee, and adequate personal resources, then you could consider applying for a loan in Credit Unions, community financial institutions, as well as community banks.
So far, the best option to secure a small business loan is through the SBA. You can start by visiting their website. There is a lot of information that you can find about securing financing as well as other types of services. In order to help you succeed with your business, they also offer various training opportunities.
6. What Are Some Of The Associations That Can Help You?
The good news is SBA is collaborating with other organizations that can help you. All you have to do is to contact them. In every state, there is at least one branch office for SBA. SCORE has more than 300 chapters all around the country. Small Business Development Centers (SBDCs) can be found in about 900 locations nationwide. Also, this association is working with higher education institutions including colleges and universities. You can find almost 100 Women's Business Centers (WBCs) nationwide.