Global Mobile Marketing Stats 2019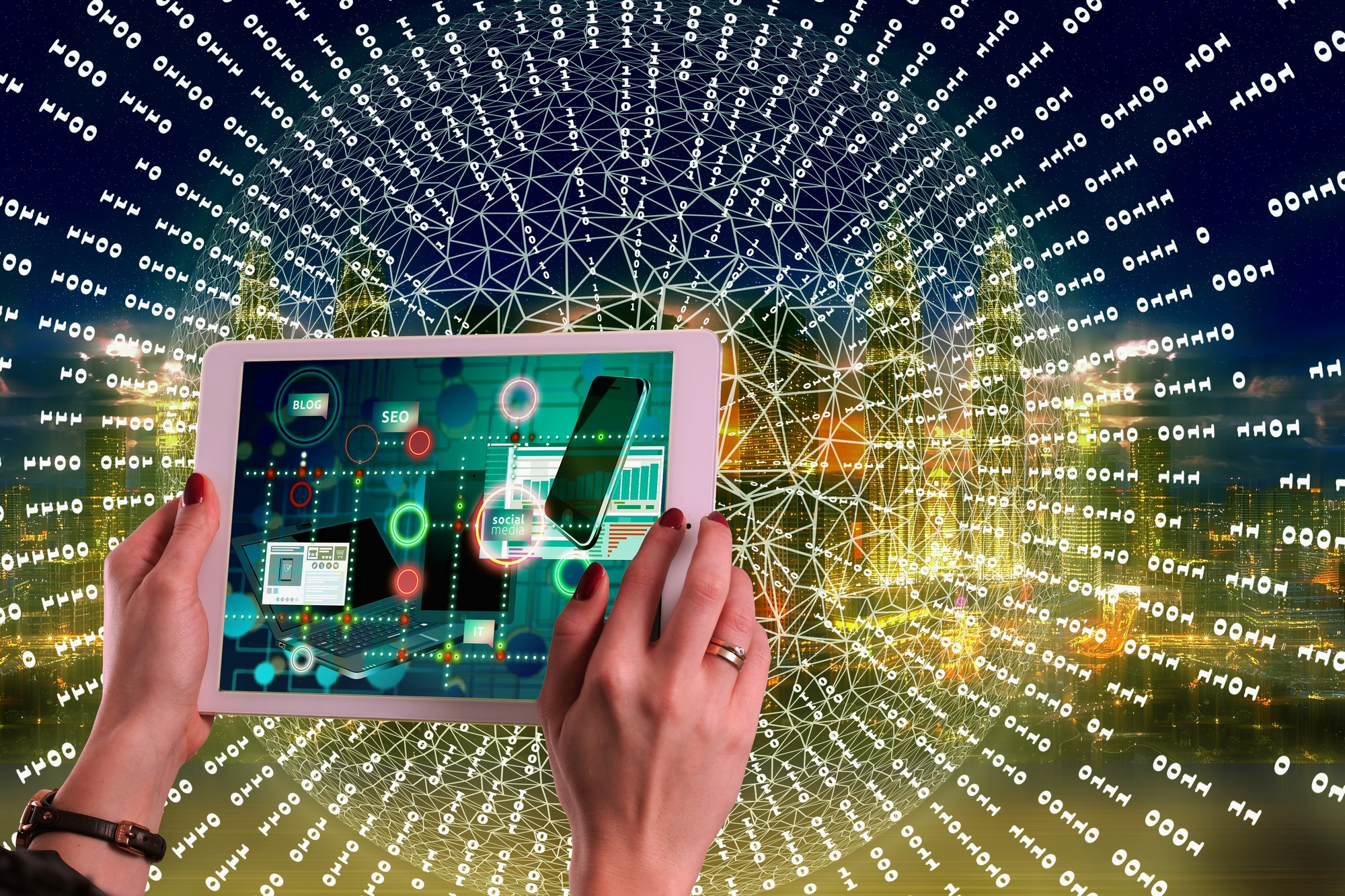 Mobile marketing is beneficial to marketers. However, it is important that you know how to manage this channel, so you won't lose leads and clients to your competitors. According to the recent mobile marketing statistics, this latest platform is quickly evolving. Now, it is making use of the latest technology, for instance, cloud computing.
Marketers are now investing in mobile marketing software so they will be able to monitor their clients while improving their engagements. Here, we will give you the latest and the most significant mobile marketing stats. These stats can help you in gaining more understanding of mobile marketing. It will give you some ideas on how your business can benefit from it.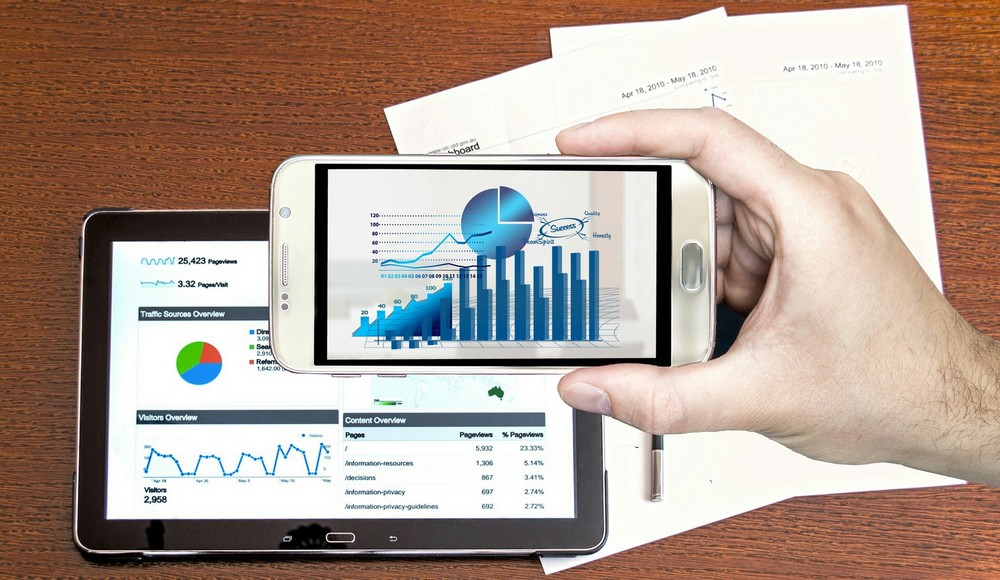 Mobile web traffic has exceeded desktop during late 2015. Ever since it seems that the mobile industry has dominated the world. Consequently, mobile device usage has risen rapidly. The only problem is most of the mobile marketing articles and statistics that we have seen on the internet are obsolete. Knowing that digital technology has been evolving rapidly, a lot of things have changed since 2015. Below are 50 of the top global mobile marketing stats in 2019 which you can also use as a guide for creating your mobile marketing approach in 2020 and for the years to come.
Want to switch to More Than Accountants? You can get an instant quote online by using the form below. In a like for like comparison for services we are up to 70% cheaper than a high street accountant.
On average, you will lose at least 85% of your potential clients because of inaccurate emails. (Adestra)
At least 50% of consumers are now opening their emails using their mobile devices. (Adestra)
About 38% of shoppers will likely purchase products after they have seen them in marketing emails. (Adestra)
Up to 15% of users will unsubscribe to inaccurate displayed emails rather than deleting them. (Adestra)
Mobile marketing has enabled some industries to improve their ROI. 54% of them are restaurants, 40% are apparel and beauty, while 36% are electronic industries. (iResearch Services)
When it comes to mobile traffic, 96% of them come from Google. (NetApplications)
Up to 79% of keywords that are in 1 to 20 positions have various rankings both on desktop and mobile. (NetApplications)
About 55% of teenagers are making use of mobile voice search daily. (NetApplications)
At least 40% of adults are using mobile search at least once a day. (NetApplications)
Approximately 20% of mobile searches are now done using a voice search. (NetApplications)
Do you know that consumers are using their smartphones for more than five hours each day? Based on the latest AdWeek survey, there is an 88% increase year after year on the time spent using smartphones for watching videos.
At least 70% of online traffic comes from mobile devices. In the U.S., 57% of web traffic originated from smartphones and tablets. (CIODive, 2018)
Up to 75% of Americans reveal that they check their emails using their smartphones. (BrightEdge, 2017)
Approximately 3 in 5 consumers are checking their emails on their mobile phones while they are on the go.
At least 80% of email users are accessing their email accounts through their mobile devices. (Radicati, 2018) 
On overall, in the U.S., 61% are opening their emails on mobile, while 15% are accessing them on desktop and 24% are using a webmail client. (Adestra)
Approximately 95.1% of Facebook users are using their mobile devices in accessing social media networks. (Statista, 2018)
At least 85% of Twitter users are accessing their accounts on a mobile device. (Wall Street Journal)
Up to 80% of users are using their mobile devices in accessing Pinterest. (CoSchedule Blog, 2018)
About 60% of LinkedIn users are using mobile devices. (Fortune, 2017)
As of July 2018, WhatsApp is considered as one of the most prevalent mobile messenger app all over the world. (Statitsa, 2018)
Roughly 9 in 10 smartphone users are always having doubts when choosing a particular brand every time they are trying to look for some information online. (Google, 2019)
More or less 77% of smartphone shoppers are expected to buy from companies who have mobile sites or apps that can let them purchase items faster. (Google, 2019)
Nearly 75% of smartphone users anticipate that they can quickly get the information that they need from their smartphone. (Google, 2019)
Overall, 60% of shoppers will likely click on mobile ads on a weekly basis. (Business Wire, 2018)
At least two-thirds of buyers tend to remember the particular brand that they have seen a week ago on mobile ads. (Business Wire, 2018)
There are 51% of consumers who reveal that they use their smartphones in looking for new brands and products. (BrightEdge, 2017)
Mobile searches that use the word "best" have increased to more than 80% during the last two years. (Google, 2017)
Nowadays, more and more people all over the world are using their mobile phones than their toothbrushes. (Consumer Technology Association, 2015)
At least 69% of smartphone users reveal that there are more chances that they will buy from companies whose mobile sites are able to respond to their concerns and inquiries. (BrightEdge, 2017) 
Due to the rapid growth of mobile marketing, in August 2018, most of the companies in the U.S. have allocated 9.4% of their marketing budget for their mobile marketing. Based on mobile marketing statistics in 2019, mobile has an edge over desktop when it comes to usage. (Source: Statista)
At least 16% of US internet users are now using their smartphones exclusively when going online. Based on the usage stats in 2018, mobile-only users will rise to 19% which is about 55.7 million by 2022. As a result, lots of people will no longer use their desktops in the near future. (Source: eMarketer)
Do you know that in 2018, 52.2% of web internet traffic originated from smartphones? Isn't it amazing? Unbelievably, it was able to pass the 50% threshold and there are greater chances that it will continue to grow in the years to come. (Source: Statista)
In 2018, companies from all over the world have spent up to $138.1 billion in mobile ads and it is predicted that it will rise to 212.4 billion by 2021. Additionally, Google's revenue from mobile ads had quickly risen from $16.27 billion in 2014 to a staggering $61.26 billion in 2018. On the overall, the total spending for mobile ads globally has amounted to $195.55 billion in 2019 from $19.2 billion only in 2013. On the other hand, desktop spending on ads has achieved its peak in 2015 and ever since it has experienced a consistent decline. (Source: Statista)
At least 80% of internet users have their own mobile phones. This is not shocking at all. If you come to think of it, do you have a friend or a relative who does now own a cell phone? Well, not unlikely. The fact is most of them probably own more than one. (Source: Smart Insights)
Consumers devote 69% of their time on media using their smartphones. This only shows that user behavior has changed a lot over the years. This is something that marketers should consider. (Source: Impact)
Every year, the number of mobile internet users keeps on increasing. The fact is in January 2019, it is estimated that new mobile internet users have reached an amazing 3.986 billion. Take note that the population on earth is expected to reach 8 billion by 2025. Well, you can just imagine what these stats would look like in the years to come. (Source: Statista)
When it comes to conversion, there is a huge gap of 270% between desktop and mobile phones. This clearly shows that the desktop is on top. However, this stat will likely change as the years go by. Most especially since shoppers have developed new shopping habits. (Source: Smart Insights)
Based on mobile phone statistics in 2019, there are about 3.256 billion active social media users on mobile. This is approximately one half of the world's total population. Perhaps this is the reason why in 2018, 92% of Facebook's revenue from advertising originates from mobile ads. They were able to achieve $51.34 billion on mobile ads. (Source: Statista)
Now, 4 out of 5 consumers are shopping on their smartphones. Using your phone for shopping is the smartest thing to do. You can compare prices and pay less for the same item. Eventually, this can allow you to save money in the long run. Surely, you can save money while using your phone. Most especially, since mobile marketing is on the rise, then you can always get the latest offers that are available. (Source: Convince&Convert)
Since 2016, Google has implemented the "mobile-first" indexing strategy. Hence, it is only significant that companies must invest in responsive web design. Unfortunately, there are still lots of non-responsive websites that we can see on the internet even if the mobile-first approach is used for SEO. (Source: Hextract)
it is expected that mobile video internet advertising will experience rapid growth in the future. From USD 3.5 billion in 2015, it is expected that it will grow to USD 13.3 billion in 2020. Additionally, it is reported that in 2018, 84% of digital marketing experts will increase their budget on mobile video campaigns. (Source: Statista)
In 2018, the revenue for the global app has amounted to $92.1 billion. This only proves that the mobile app industry is booming! The mobile app usage has also skyrocketed and it is not surprising that most of the usage comes from gaming apps. (Source: Business of Apps)
The highest rate for mobile broadband comes from the U.S. and Europe with a percentage of approximately 78.2%, and 76.6% correspondingly. The worldwide average in 2016 is roughly 50%. (Source: ContentMarketingUp)
It is predicted that the number of mobile devices will soar to 16.8 billion by 2023. Each year, the popularity of mobile devices is continuously growing. In 2021, it is anticipated that 64.8% of the world's population are active tablet users. Indeed, the mobile market has been increasing rapidly. Still, the top vendor of tablets all over the world remains to be Apple. During the last quarter of 2018, they were able to sell about 9.67 million iPads globally. (Source: Statista) 
In the U.S., about 75% of all emails are accessed through smartphones. Based on mobile marketing stats, at least 80% of customers will likely delete their emails if they are not properly optimized for mobile. Hence, optimization is the key to mobile marketing. That is why it is very important that you must invest in a responsive design. (Source: Blue Corona)
It is expected that in 2022, the mobile data traffic will rise to 77.5 exabytes each month with a compound yearly growth of 46%. So, what can we get from mobile marketing? It brings us a significant difference in digital marketing. When you come to think of it, when it comes to mobile, it is not all about social media. It covers everything that the internet can offer. The most important thing is you can use this platform for advertising. Do you know that almost all individuals nowadays have their own smartphones? (Source: Statista)
Based on the mobile browsing stats in 2018, web internet traffic on mobile is 52.2% of the total internet traffic. Yes, mobile phones are definitely the future and so is the mobile internet! They have definitely invaded our lives. The statistics for smartphone usage on teens are incredible! Almost 95% of teenagers are having smartphones or have access to one. 71% of teenagers watch videos on their smartphones. 53% of teenagers are also making purchases on mobile. Also, 45% of teenagers are constantly online. On average, teenagers obtain their first smartphone at the age of 12. Nowadays, teens use their mobile phones almost on everything. They play games, make purchases, access social media, etc. It's no wonder that these young people are getting addicted to their smartphones. (Source: Statista)
At least 70% of your mobile customers will likely do some action within an hour. This is three times higher than desktop conversion. This alone will tell you the future of mobile. (Source: Convince&Convert) Based on mobile stats, in 2019, there are already 4.68 billion mobile users. The change to mobile usage is one of the reasons why marketers are now turning into this new option of advertising. By making use of consumers' location, you will be able to offer them the most effective ads. When it comes to mobile and email marketing, it is best to be careful in choosing your audience. For instance, it is not appropriate to send out feminine products to your male audience. Typically, mobile devices are personal, so your mobile marketing must be flexible at all times. (Source: Statista)
In February 2019, at least 823 million people use their smartphones in sending and receiving money gifts. It seems that our smartphones are our constant companion. We listen to music while taking a shower, they sit in our car while going to work, etc. Just a friendly reminder, be careful not to drop them in toilets. At least 19% of mobile users have experienced this unfortunate incident. Based on smartphone statistics in 2018, 61% of consumers provide good feedback on brands which provide them excellent mobile experience. (Source: Merchant Savvy)
Conclusion:
If you are still getting confused about what the future holds, then you can assure one thing. There will always be more smartphone products and mobile ads out there. It is expected that mobile payment systems will grow globally since more and more people are now using their smartphones when making payments.
Mobile marketing is not only advantageous to advertisers but also to consumers as well. Mobile ads will keep you updated on the recent fashion trends, upcoming movies, TV shows, mobile apps, etc.