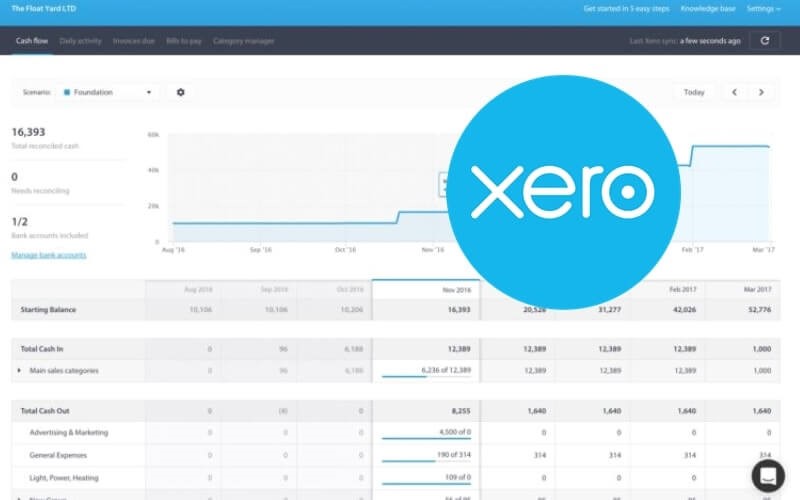 If you are looking for the easiest, most effective way to record government grants onto the Xero platform, keep reading because the accounting experts at More Than Accountant are going to show you how to do just that. Let's take a look:
What Is Xero?
Before we begin our look at how to record government grants onto Xero, we should know what the Xero platform is all about. What Is Xero?' Xero is a cloud-based small business accounting software with tools for managing invoicing, bank reconciliation, inventory, purchasing, expenses, bookkeeping and more. Xero is the alternative to QuickBooks. It's modern, small business accounting software that lives in the cloud.'
Want to switch to More Than Accountants? You can get an instant quote online by using the form below. In a like for like comparison for services we are up to 70% cheaper than a high street accountant.
Now that we have that out of the way, let's take a look at how to use Xero to reconcile accounts such as government grants. These can include the HMRC's job retention scheme, the business rates relief as well as many others.
Here Are The Steps Needed To Record Government Grants Onto Xero
Step 1. Log into your account and go into your company's Xero dashboard.
Step 2. Click accounting, then chart of accounts. You should see all of the accounts for your business such as sales, advertising, and others.
Step 3. Click add account and the account type will be other income. Account title will be Grants Income, JRS Claims Income, or another title as per nature of grant/support received.
Step 4. Add a description for the account and change the tax code to: No VAT.
Step 5. Now you can add another account if necessary, using the same steps. Click save once you are finished.
Step 6. Now it is time to reconcile the accounts. Return to your dashboard and click 'Reconcile Accounts.'
Step 7. Choose the transaction you wish to reconcile and input the information into the account box.
Step 8. Once you have done that and you have clicked the No VAT button, click OK and your account has been reconciled.
That's all there is to using Xero to reconcile accounts such as government grants, including the HMRC's job retention scheme, the business rates relief, and many others. The important thing is to be sure to double check your information before clicking OK at the end.
The related expenses will be accounted for as usual under normal head of accounts as per nature of expenses incurred.
Contact More Than Accountant
To learn more about how to use Xero to reconcile accounts such as government grants, contact More Than Accountant today and speak with an experienced accounting professional who can assist you and answer any questions you might have.
If you enjoyed this article, please feel free to share it on your favourite social media sites.