How to Set a Marketing Budget that Fits your Business Goals and Provides a High Return on Investment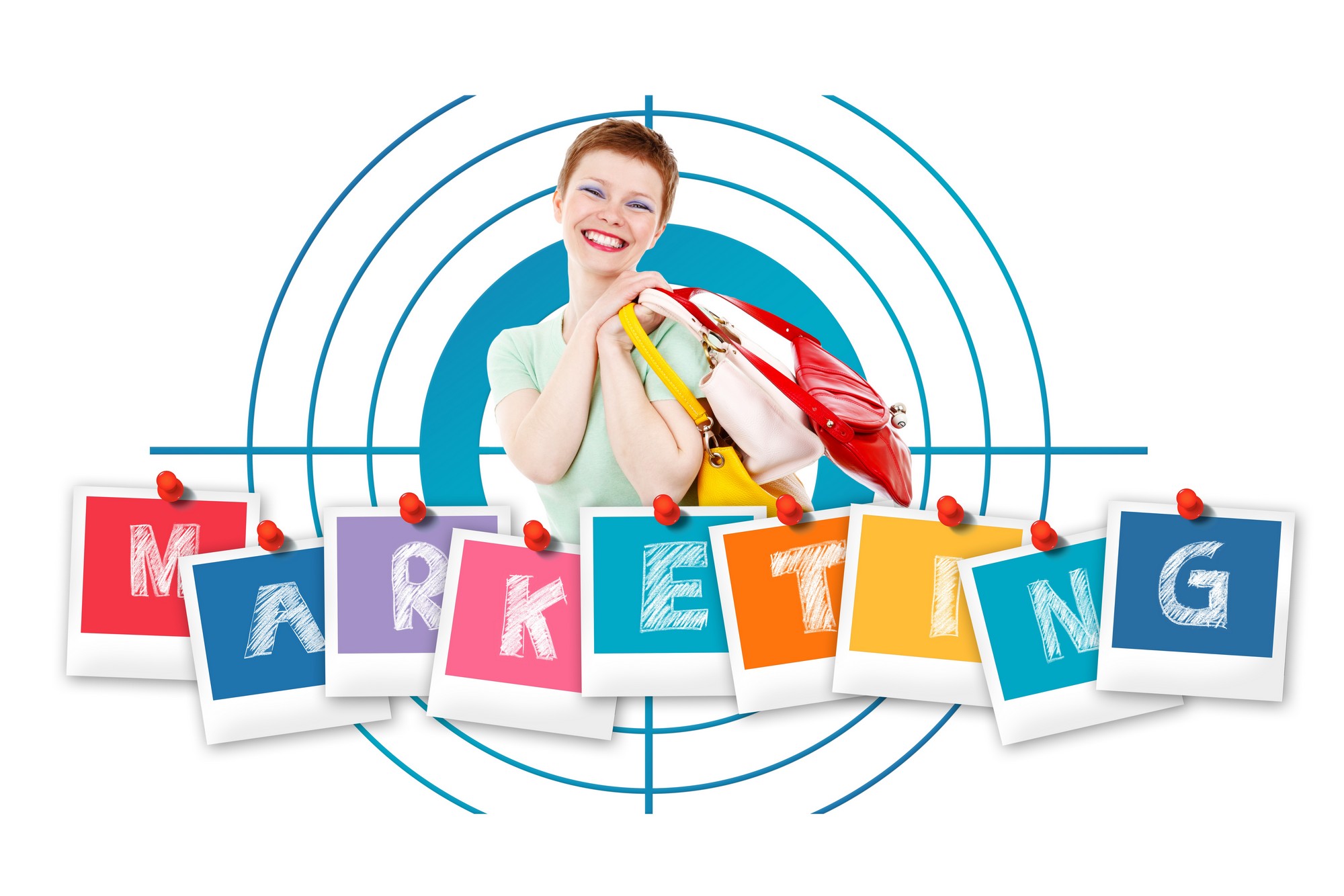 Marketing your business properly can make it grow big. On the contrary, if you will ignore it then it will just fade away. Having a marketing budget for your business is vital. This can help in preventing unintentional overspending or miscalculating the budget needed in order to be competitive. Unfortunately, determining how much money you need to invest in marketing can be very overwhelming and confusing. Here, we will provide you some strategies in setting a marketing budget that makes sense and supports your development.
If you are a growth-oriented business owner, then you might be asking, how much should you allocate for marketing so you can acquire sales at a satisfactory level? What if you are just a beginner and you are aggressive in growing your business, is there a certain formula for calculating a marketing budget?
We have seen companies that appear to have it all. These companies seem to have the perfect promotions, branding, sales, and messages. Also, their marketing strategy works excellently in driving traffic, leads, and sales into their business.
Want to switch to More Than Accountants? You can get an instant quote online by using the form below. In a like for like comparison for services we are up to 70% cheaper than a high street accountant.
You need to remember that this thing did not happen naturally. It's the result of an excellent plan and strategy being supported by an appropriate marketing budget.
What Is Marketing Budget?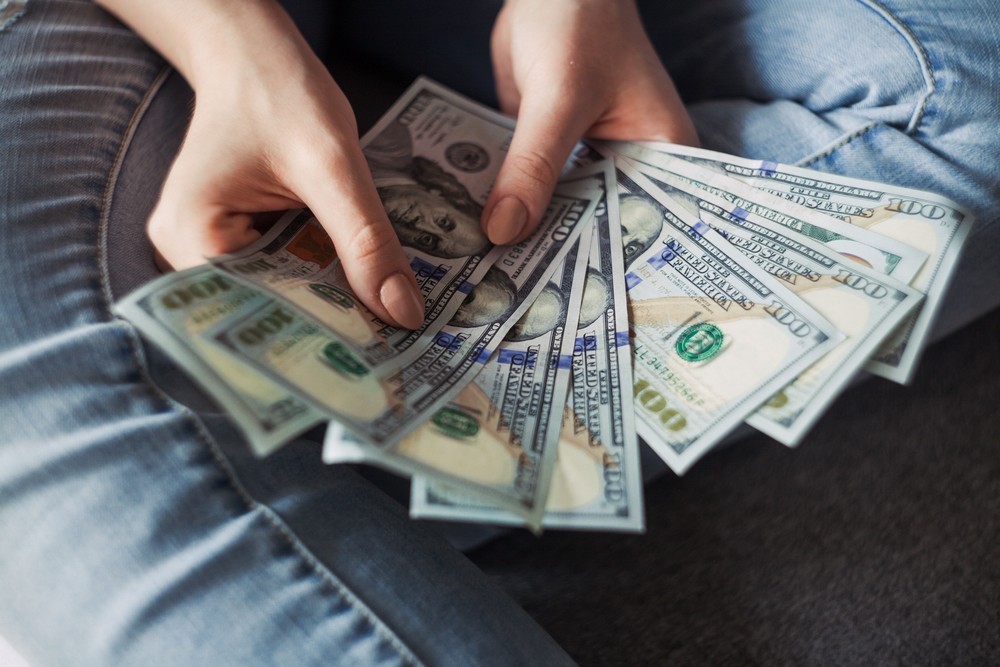 It is unfortunate that most organizations don't really care about marketing planning. They simply throw their money carelessly at different advertising companies, expecting that something good will happen. A marketing budget is the predicted costs needed for marketing and promoting your products or services.
The marketing budget is comprised of both online and offline marketing expenses. But it can also include general marketing expenses that may arise from time to time. Some examples of general marketing expenses are marketing research and development, marketing personnel, company branding, and others.
Most likely, your marketing budget will depend on your business goals, type of industry, internal resources, and others. Online marketing expenses will include SEO, website design, content marketing, social media, online paid advertising, email marketing, etc. While offline marketing expenses will comprise promotional items, trade shows, billboards, catalogs, brochures, etc.
Why Do You Need a Marketing Budget?
Marketing is essential in all types of businesses, whether it is small or big. It is the key to your profitability and development. But unfortunately, most businesses failed to allocate sufficient budget for marketing or they don't spend it carefully.
For instance, a certain company invested a lot of money in developing a new product. They put too much attention on product development but neglect its marketing. They have an excellent product in their hands, but they don't have a good marketing plan or any promotional materials for their new product.
Since they have already run out of time, then they were forced to hire a costly PR firm, marketing consultant, as well as a social media administrator that can help in promoting their new product. Unfortunately, they quickly run out of their budget after a few weeks. As a result, the company had to make a quick review of its overall operations including its sales and marketing.
It is important to know that there is no way that products and services could sell by themselves. Marketing is not something that should be ignored until its already too late. Regardless if you have a trendy product, you should not rely on it alone.
Perhaps you are wondering how much money should you put on marketing and how are you going to spend it effectively. Remember that your marketing plan would not be possible without a marketing budget. After knowing how much money is needed for marketing, you can develop a strategy to get the most revenues.
How to Compute your Marketing Budget?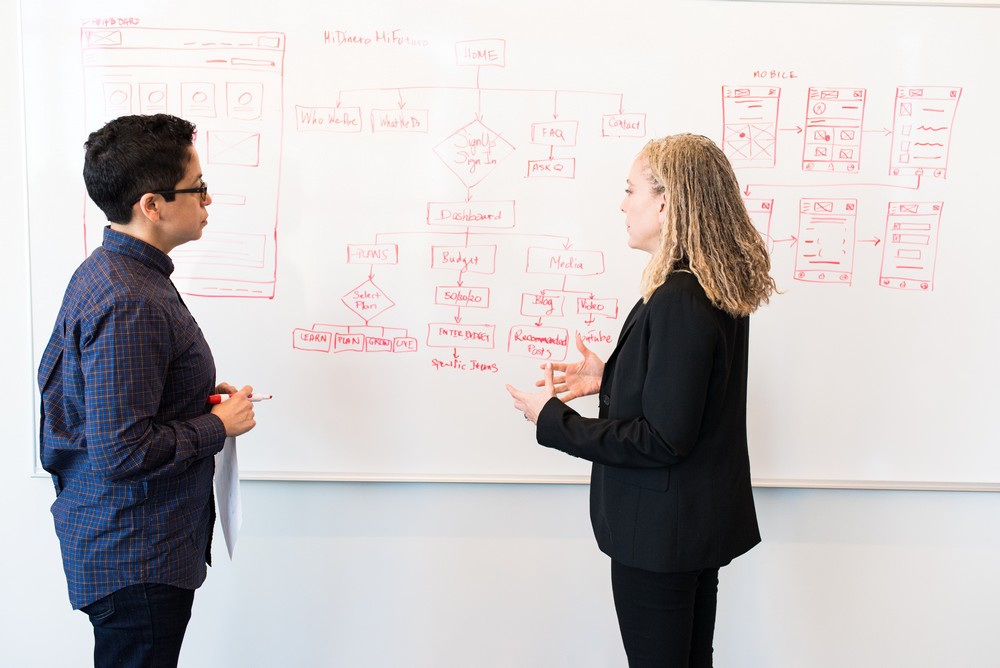 Most businesses will take a percentage of their gross revenue. For start-up marketing, three to five percent is fine. And for run-rate marketing, you can allocate two to three percent. However, this allocation is not fixed for all businesses, since it will also rely on other factors. For instance, the size of your business, the type of industry that your business belongs to as well as the development stage.
During the early part of brand building, retail businesses are expected to spend more on marketing compared to other businesses. In fact, they should spend at least 20 percent of their sales. Generally, small businesses with earnings below £5 million should spend between 7 to 8 percent of their earnings on marketing. This allocation must be divided between the costs of developing the brand and the expenses for promoting your business. When you are trying to develop your brand, as much as possible, try to use all platforms such as blogs, websites, social media, etc. When it comes to promoting your business, you will need to pay for the advertising, campaigns, promotional events, etc. This percentage would only be applicable if your business has reached a margin between 10 to 12 percent, assuming that you have covered all other expenses which include marketing expenses.
However, if you are having a margin that is lower than this percentage, then you might consider reducing your overall margins and putting more funding on marketing. This is going to be hard, however, the allocation for your marketing should not depend on what remains after all the other expenses have been covered.
How To Spend Your Marketing Budget Effectively?
Determining how much money are you going to allocate for marketing is vital, yet knowing how to spend it wisely is even more vital. This means that you need to formulate a plan. The major component of your marketing plan should be your marketing budget. Make an outline of all the costs needed in achieving your goals within a certain period.
Reevaluate Your Marketing Plans
When creating your marketing plan and budget, it is important to know that it does not have to be fixed all the time. Most often, you could include unexpected circumstances. You need to consider that it is more important to accomplish your marketing goals rather than sticking to your budget.
Be sure to have a plan when calculating your spending in relation to its impact on your bottom line. You need to evaluate your strategies and evaluate their periodic outcomes. For instance, was the previous quarter more profitable than the present one? Investigate the reasons behind this occurrence. Most of all, try to be patient and exert more effort in your marketing.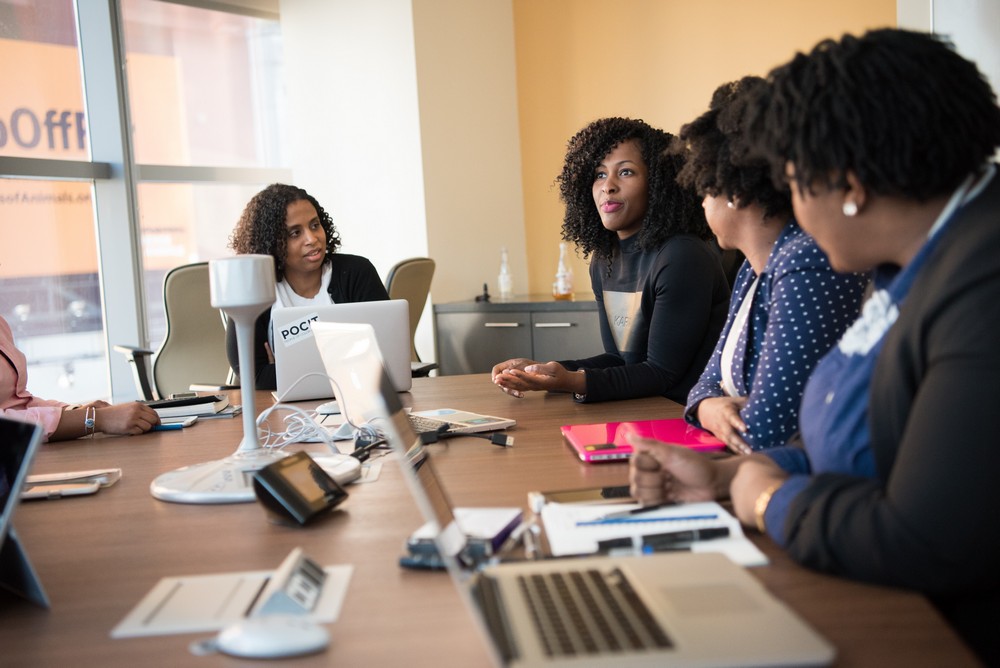 However, there are some strategies that are hard to compute. For instance, the efficiency of print guarantee. Keep in mind that these are essential for your branding. Graphic design and print expenses should be given importance.
Marketing plans are vital, hence, you need to maintain it on a yearly basis. In the event that there are some changes in the marketing field, or you are about to launch a new product or service, you must reevaluate your marketing plans.
How Do You Develop An Effective Marketing Budget?
If you want your company to be successful, then you must learn how to market your products or services. Unfortunately, several companies would either underspend or overspend on their marketing expenses. Be sure that you are spending your money wisely and appropriately. For instance, if the product or service that you offer is intended for older clients then you should not spend your marketing funds on social media campaigns since this is not the best way to reach out to them.
If you want to make sure that your marketing budget is spent appropriately, then you must know how to develop a complete marketing strategy and create a solid marketing plan. Having a well-created plan can help you guarantee that you are spending your money prudently and properly.
Your marketing plan must incorporate everything from knowing your target market to determining how you are going to stand out from your competitors so you can obtain a sale.
Learn More About Your Sales Funnel
Developing an effective marketing budget may not be easy, you need to dig deep and learn more about your sales funnel. You need to monitor the outcome throughout the entire period. Not only for your current customers but also for your potential customers. You can easily gather the data that you needed from your marketing automation software or CRM.
Some of the important information that you need include the number of visits that you get each month, the leads that you were able to generate each month, and the sales qualified leads (SQLs) that you have acquired. Likewise, the amount of money that you have spent in order to generate these sales qualified leads (SQLs). For instance, content creation, website development, etc. The number of leads that became opportunities. The number of opportunities that were converted into sales. The value of your revenue for every sale.
Compute Your Operational Costs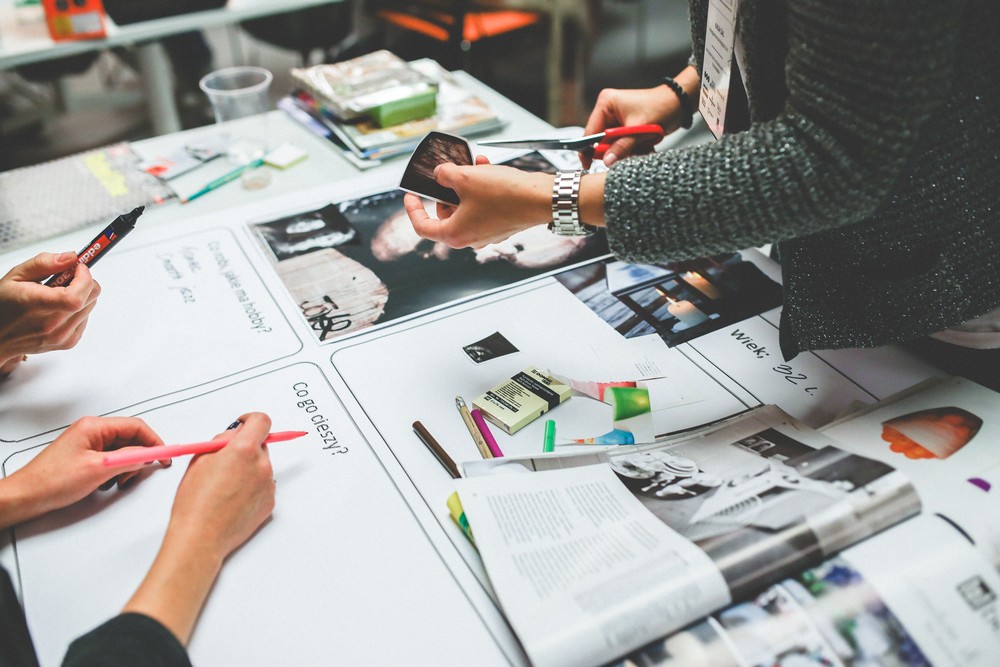 The next thing to do is to know your operational costs. You need to know the total time and labor needed for acquiring contacts. Also, check if you have a current employee who can accomplish this task. If not, then you will have to recruit new staff and also consider their benefits. The amount of money that you have to pay if you choose to hire an agency. It's upfront costs might be more costly than accomplishing it in-house. But these additional expenses can be justified once you have seen its results and return on investment.
You also need to consider the costs of your inactivity. This is the time when there will be some changes that will occur in the marketplace. Be sure that you are willing to decrease your market share when confronted with the competition.
Your Marketing Budget Must Depend On Your Business Goals
In order to have an effective marketing budget, you need to determine your business goals for a quarter, for a year, even for three years. Try to recognize the number of contacts that you need to send to your sales team in order to obtain the revenue that you need.
Typically, small businesses that are earning below £5 million will designate between 7 to 8 percent of their revenues to marketing. This allocation will be divided among various expenses such as blogs, websites, campaigns, events, promotions, advertising, etc. Your marketing budget should not be based on what remains after paying all other expenses.
Marketing Should be Considered As An Investment
Most often, organizations perceived marketing budget as an expense. By having this perception, they will likely decide to increase or decrease its budget based on last year's expenses. But this should not be the case. A marketing budget is a valuable investment. Keep in mind that this can provide you an ascertained amount of return on investment in the future.
Learn If Your Business Is In Growth Stage
When planning your marketing budget, sometimes it will be influenced by the status of your organization. Are you currently in the growth mode or planning mode?
If you are currently in the growth mode then you need to acquire more revenue quickly. Hence, you might try investing in more efficient marketing techniques. You might develop your website so it can become a top marketing core instead of being just an online advertisement. This could greatly affect your budget, however, the rewards are truly worthwhile.
On the other hand, if you are already in planning mode, where there is steady growth, then you should choose a longer-term marketing plan. For instance, you could publish inbound content and obtain new business over time.
Research About Current and Future Trends
Knowing the latest and future marketing trends can greatly help you in the budgeting process. When you are creating a marketing budget, it is important to embrace various technologies so you can remain updated with the changes in the industry. For instance, if you are using email in your marketing campaign, then you can obtain a lot of benefits if you use email scheduling, email tracking, and more.
Most often, companies will use the latest marketing concept without verifying them first or doing some research to know whether it is appropriate for your target market. Your marketing budget should be a combination of traditional market strategies as well as social media market approaches. As much as possible, try to focus your attention on your audience. What type of communication is more appropriate for them? Think about the best message that you can send them.