53 million Americans are freelancing, new survey finds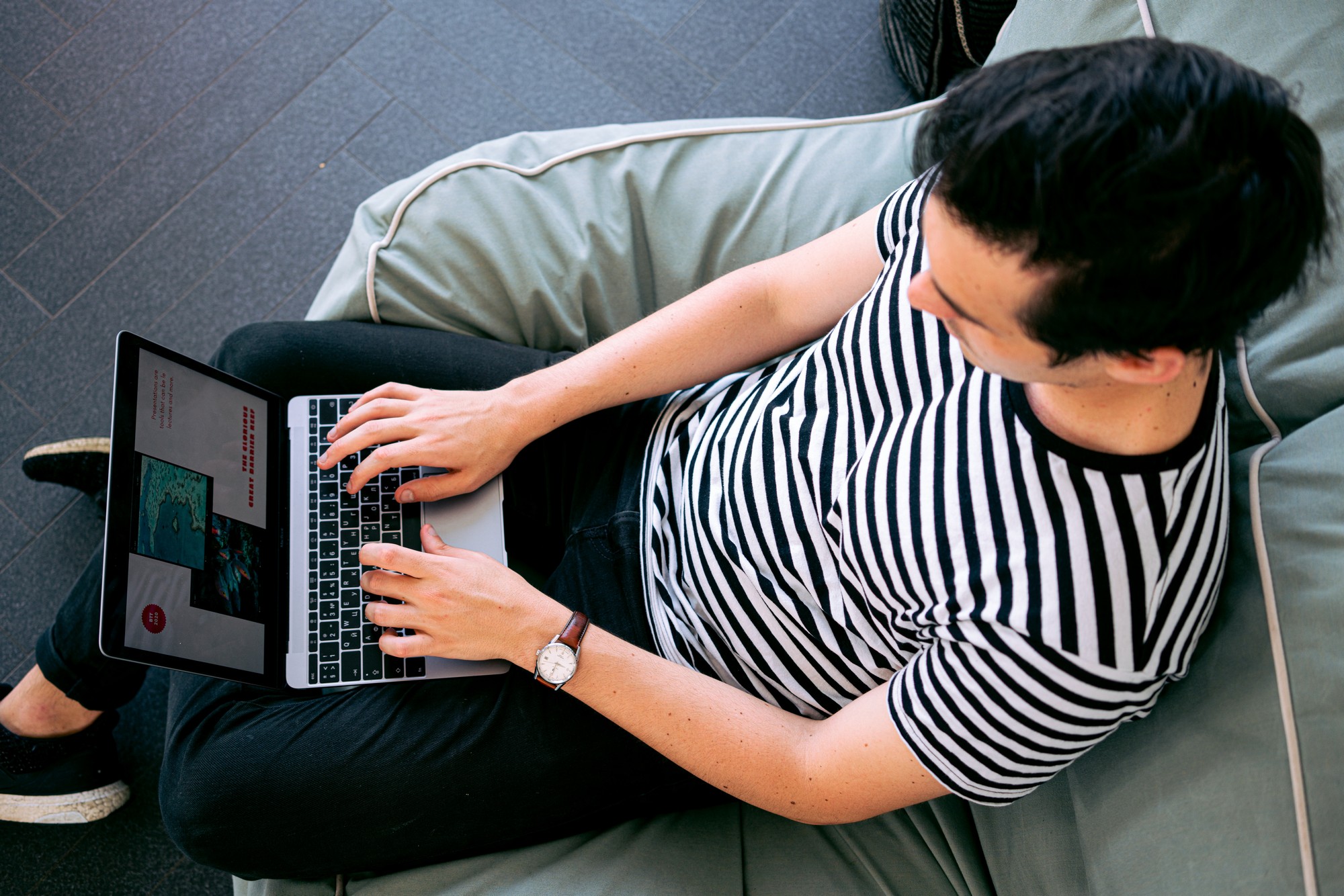 Nowadays, it seems that most people are turning into freelancing. according to the latest survey administered by Edelman Berland, there are over 53 million Americans who are working as freelancers. The survey of "Freelancing in America: A National Survey of the New Workforce," approved by Freelancers Union and Elance-oDesk, only proves that freelancing is the new standard. The number of freelancers accounts for 34% of the whole workforce.
The study was participated by more than 5,050 U.S. workers who are more than 18. The survey was conducted online from July 19, 2014, until July 31, 2014. 3,332 of these participants are non-freelancers while only 1,720 of them are freelancers.
Based on this study, it is apparent that the old method is not working anymore. Over 53 million American workers or one in three workers are introducing a new method. Most likely, more and more workers will likely follow this new trend. The new economy is now dominated by freelancers. Are you part of this new economy? Based on this survey, these workers have been doing freelancing for almost a decade now. According to the Founder and Executive Director of Freelancers Union, Sara Horowitz, these freelancing workers are a huge part of the workforce. They are important and will likely stay in this industry.
Want to switch to More Than Accountants? You can get an instant quote online by using the form below. In a like for like comparison for services we are up to 70% cheaper than a high street accountant.
According to the CEO of Elance-oDesk, Fabio Rosati, these 53 million Americans who are doing freelance works have made an enormous contribution of over $700 billion to the economy. At the same time, they have helped organizations in the U.S. compete and discover the skills that they require and this is just the beginning. The world of today is providing more opportunities for the workforce. Rosati further added that the obstacles of freelancers have gone away. These fears include searching for work, cooperating with clients, and obtaining payments on a timely basis.
Significant Findings on the Study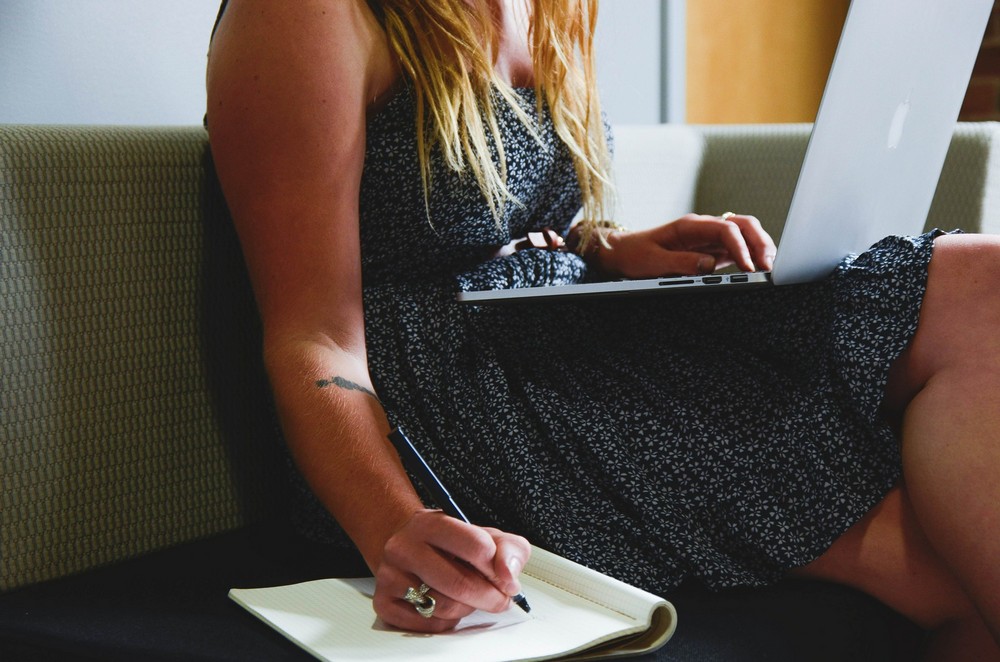 These 53 million Americans who are doing freelancing work have made a great influence on the economy. Ultimately, they have made a contribution of more than $715 billion in their wages. It is anticipated that this figure will continue to grow in the future.
Based on the study, these freelancers are getting more demand for their works. The number of freelancers who have experienced more demand in their work is twice as much as the ones who have encountered a decrease. 32% of these freelancers have seen an increase while only 15% have observed a decrease.
Due to the advancement in technology, these freelancers were able to find work. Approximately 69% or seven in ten freelancers admitted that it was easier for them to look for work because of technology. While 42% declared that they are using the internet in accomplishing their freelance work.
As the demand for freelancing continues to grow, its reputation also developed. At least 65% or two out of three freelancers said that nowadays a freelancing career is well respected compared to the early days.
The growth of freelancing can be attributed to the workers' desire to earn more money. Based on the survey, at least 80% of non-freelancers revealed that are looking for extra work aside from their main job.
The number of freelancers who anticipate that their hours will increase in the coming years is three times than those who anticipate that their hours will decrease. At least 38% of freelancers are assuming that their hours will increase while 12% are expecting it to decrease.
Workers who are below 35, which are also considered as the millennials, are more enthusiastic in freelancing. In fact, 38% of millennials are doing freelance work while only 32% of freelancers are more than 35. Most of these millennials are very confident about the future of freelancing. In fact, 82% of them are looking forward to the best days ahead. While for those who are over 35, only 74% are feeling hopeful about the future.
Five Segments of Freelancers
Based on the study, there are five groups of people who are doing freelance jobs.
Independent Contractors
This group consists of 21.1 million professionals or 40% of the workforce. They are the traditional type of workers who do not have any employers. They choose to do freelance or temporary works which are paid on a per-project basis.
Moonlighters
There are 14.3 million freelancers or 27% who belong in this category. These are professionals who have their own primary jobs and works on freelance projects at night. For instance, a web developer who is currently employed in a corporation also works on freelance projects at night.
Diversified Workers
These are the workers who have different sources of income. They comprise 18% of the workforce or 9.3 million freelancers. For instance, a front desk clerk who works for 20 hours a week also earns an income as an Uber driver, at the same time, he is also doing freelance writing.
Temporary Workers
These are workers who only have one client, employer, or project. Their job is considered as temporary. 10% or 5.5 million individuals are working as temporary workers. For instance, a consultant who is working for a certain client on a per-project basis.
Freelance Business Owners
This group comprises 2.8 million or 5% of the entire workforce. These are business owners who have one to five staff. Aside from being a business owner, they are also a freelancer. For instance, a social marketing expert who is employing other social marketers for his own agency and considers himself as a freelancer as well.
Latest Findings Of Freelancing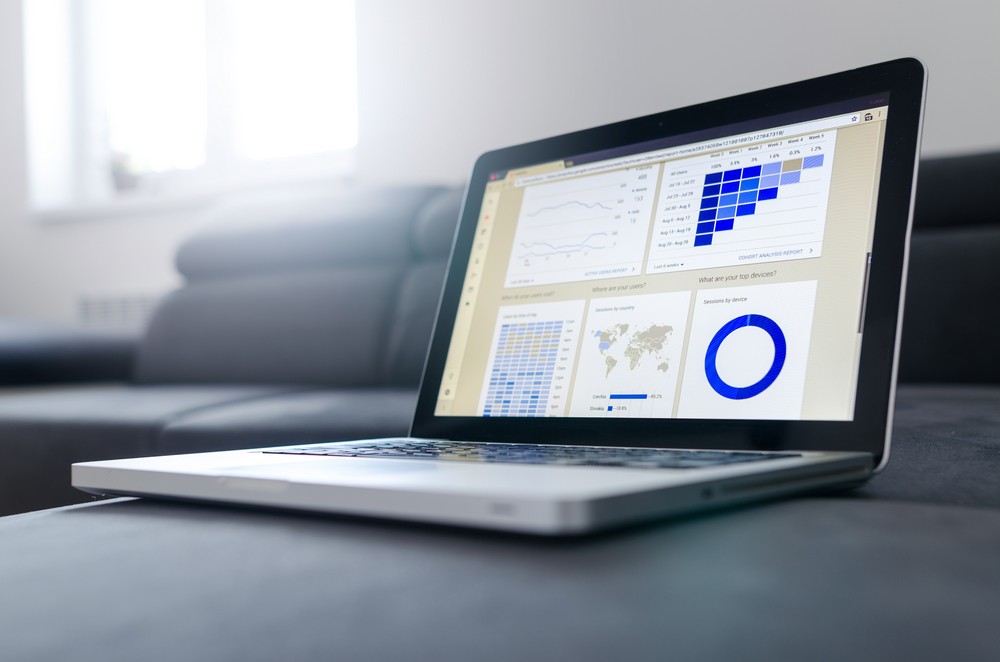 5 years after the study, the number of freelancers has grown. In 2019, 35% of the workforce or fifty-seven million people are freelancing compared to 53 million in 2014. For some workers, they consider it as a necessity, but for most of these workers, it is their career choice. That is why the government and corporations must be able to look for ways to support these freelancers.
One of the major issues for freelancers is their reputation. Sometimes they are underpaid and work only for a short span. However, according to Freelancers Union and Upwork, for each worker who thinks that freelancing is only temporary, there is always another freelancer who thinks that this career can last for a long time.
In 2019, nearly 28% of workers are opting to be full-time freelancers compared to only 17% in 2014. The income of freelancers also creates a great impact on the U.S. economy. They were able to contribute nearly $1 trillion or approximately 5% of America's GDP. This is a much bigger share compared to other industries such as transportation and construction. According to Stephane Kasriel, CEO of Upwork, freelancers who are working on Upwork constitute 0.1% of the overall freelancing market.
According to Kasriel, due to this consistent number, they want to go deeper and know more. 46% of these freelancers reveal that they don't have any desire to take a full-time job. This is due to a variety of personal reasons. For instance, they have to take care of their children or their older family members. While some of them may suffer from health issues that prevent them from going to work physically. Based on the study, nearly one in five freelancers are not capable of working on non-freelance jobs because they are suffering from health issues. With freelancing, these people can still earn some income due to its flexibility.
Technological advancements have greatly helped these freelancers. In fact, according to the study, 77% of freelancers confessed that they were able to obtain contract assignments because of technology. For those people who were unable to work nine-to-five jobs, they can still work from home because of the internet.
Earnings of Freelancers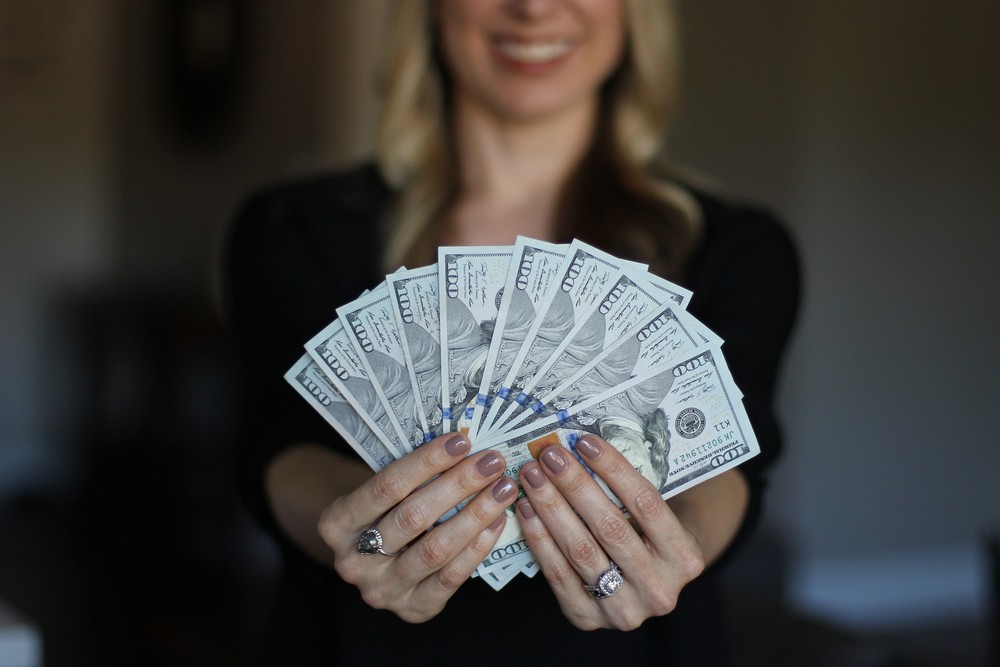 According to the study, freelancers have more earnings now compared to the early days. On average, they earn more money compared to 70% of American professionals. Currently, skilled freelancers have an average rate of $28 per hour. Additionally, 45% of freelance works are made up of skilled services such as marketing, business consultation, and programming.
Today, 60% of freelancers are working by choice compared to the others who see freelancing as a necessity. For instance, they have experienced a sudden layoff and they just want to earn some money.
Between 2014 and 2019, there was an increase in the number of workers who regard freelancing as a career that can last for a long time. From 18.5 million in 2014, it quickly jumped to 28.5 million. Kasriel further added that due to the low unemployment rate in the U.S., employers are having a difficult time finding talented individuals. In other words, these talented workers have several choices. Because of this, we can say that they can easily get hired doing full-time jobs. So, those who choose to have freelance careers are doing it because they intend to.
Obviously, not all ages choose to freelance. Generally, the younger generations are the ones who are more enthusiastic about freelancing compared to the older ones. Among the baby boomers, only 29% choose to do freelance works, Gen X has 31% freelancers, and 40% of millennials are freelancing. 53% of the Gen Z professionals choose to do per-project works.
Skills of Freelancers
Freelancers have different skills. And even if they are an expert in a certain skill, it doesn't necessarily mean that they have business skills. Keep in mind that being a freelancer is just the same as managing your own business.
It would have been great if these freelancers obtained some training about freelancing, according to 89% of freelancers. While 81% of them prefer to obtain training in significant areas such as networking as well as some knowledge about developing freelance-based business.
According to the executive director of the Freelancer's Union, Caitlin Pearce, freelancers themselves do most of the jobs, from obtaining prospects to performing administrative works and marketing. 50% of their time is spent on improving their business.
The Role Of Politics on Freelancers
Pearce also specifies that these freelancers are 18% more politically aggressive compared to the non-freelancers. She further added that we will be seeing political supporters tackle the issues of freelancers.
For instance, in Vermont and Utah, the government has started to focus on the economic strength of freelancers. In Vermont, they have experienced a decrease of nearly 16,000 in their working population since 2009.
In order to entice freelancers and remote workers, the governor of Vermont created a bill that offers $10,000 to those who will transfer to their place. Most probably, these workers will come from big cities such as New York where most people relocate to obtain a professional career. The goal here is to let these workers bring more money to Vermont so its economy will improve. According to Kasriel, the policymakers were busy during the start of the program. They are trying to accommodate the demands of the next generation in the workforce.
Freelancers could be vital during the election season. Most likely, these freelancers will choose candidates who will promote their interests. The fact is, most freelancers are more enthusiastic about how these representatives will solve their issues. This is more important to them than party loyalty.
72% of freelancers or seven out of ten expressed that it is possible that they would cross party lines so they can choose candidates who will value their interests.
If these candidates want to win the votes of these freelancers, then they must try to make healthcare more accessible and affordable to all the people. At the same time, they should try to work on giving higher wages as well as retirement savings.
The Lifestyle Of Freelancers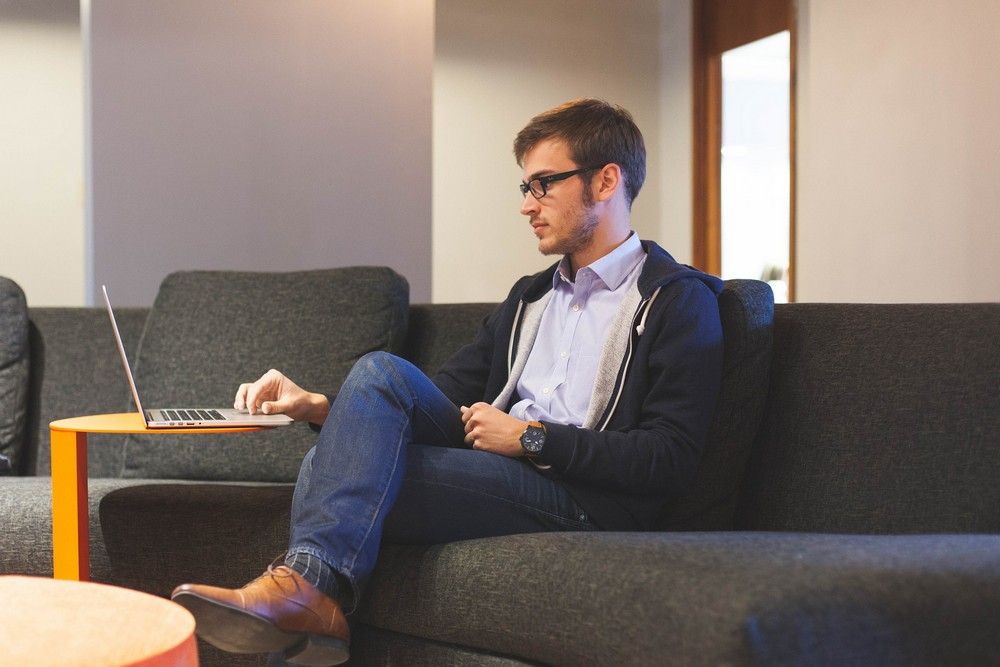 Whether you are a freelancer or a non-freelancer, you always want to obtain the lifestyle that you have been dreaming of. But most likely, the freelancers will have more chances of getting the lifestyle that they want.
As a freelancer, there are a lot of things that you have to manage. But, at the same time, you can also enjoy a satisfying life since you will be able to balance your personal life and work. By being able to control your schedule and fate, you will have better health with less stress.
42% of freelancers enjoy the flexibility of freelancing, most especially those who have some personal circumstances that they need to attend to such as family matters and health concerns. 61% of freelancers who are working full-time think that moving to another city can help them in saving taxes.
The survey for Freelancing in America was participated by 6,001 adults who are working in the U.S. The study was conducted between June 7 and July 3, 2019. More than one-third of those who participated in the survey are working as freelancers.