Sustainability for smaller businesses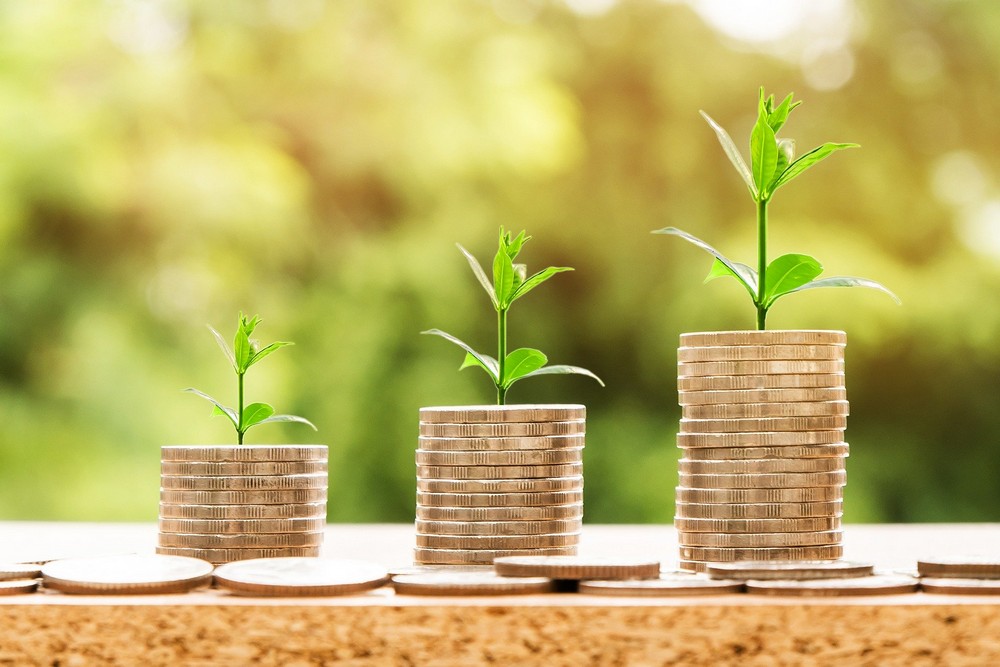 Sustainability has been increasingly under the spotlight in recent years, particularly in the wake of COP26 (the 26th annual Conference of the Parties) held in Glasgow at the end of 2021. People all over the world are realising the critical situation we are in – rising global temperature looks set to cause 1.2 billion climate refugees by 2050 – and are taking action to mitigate potential disaster. While politicians and world leaders struggle with global policies to address these issues, there are actions closer to home that small businesses can take to improve their company's sustainability.

The UCLA Sustainability Committee defines sustainability as "the integration of environmental health, social equity and economic vitality in order to create thriving, healthy, diverse and resilient communities for this generation and generations to come." Basically, achieving what we need to without jeopardising the world for future generations.

Corporate sustainability relates specifically to businesses. It considers the balance between achieving short-term profit, and implementing long-term sustainability practices, thereby minimising fallout on the environment, and creating more diversity and equality in the workforce.
Want to switch to More Than Accountants? You can get an instant quote online by using the form below. In a like for like comparison for services we are up to 70% cheaper than a high street accountant.

In this post, we focus mainly on the environmental measures that businesses can take to improve their sustainable development. The Federation of Small Businesses reports that in 2021, small businesses generated £2.3 trillion in turnover – that's 52% of turnover in the UK private sector. For anyone doubting the impact small businesses can have on sustainability, this statistic gives an idea of just how much they can achieve.

The benefits to smaller companies of incorporating green strategies

Sustainable initiatives not only positively impact the environment but can also benefit the company itself. A 2021 McKinsey Global Survey found that companies could indeed generate value from sustainability programs, but that success depended on several factors: merging sustainability into corporate culture, engaging customers and staff, and identifying those interventions that could improve financial performance.

Helping the world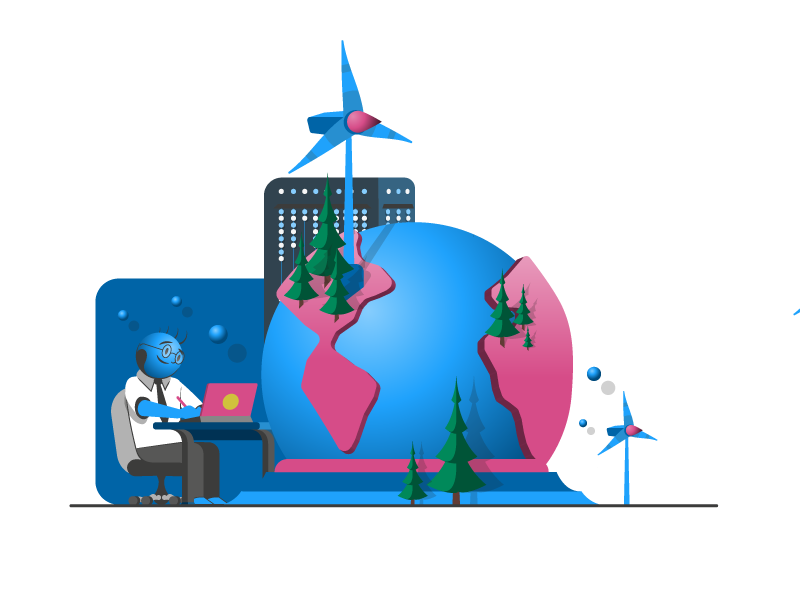 The most obvious result of embracing green practices is the beneficial effect this can have on global conservation – preserving the environment and finite resources. Actions as simple as switching energy tariffs to one generating electricity using wind or solar power decreases demand for fossil fuels. This in turn reduces carbon emissions into the atmosphere and negates the need for new mines and oil rigs – avoiding further ecological damage.

Improving reputation

Smaller businesses generally do not have the same customer footfall and e-commerce reach as many larger businesses. Boosting reputation through sustainable practice can give these businesses an edge over competitors; with 5.82 million small businesses currently registered in the UK, improving customer perception of your company could be key to growth.

Attracting investors

Investors are increasingly recognising the importance of environmental, social and governance issues, and favouring companies with sustainable strategies over those lacking. Dragon Den's Deborah Meadon frequently cites lack of sustainable or ethical direction as a reason for declining an investment opportunity in the popular TV program. She is not alone.

Meeting customer expectation

Customers are showing preference to companies that incorporate sustainability into their business. A 2017 Unilever survey highlighted that 33% of customers favour brands that have a positive effect on society and the environment, and one fifth of the 20,000 respondents would choose a product over another (even if more expensive) if sustainability factors were advertised on the packaging. Customers are noticing the brands who share their values.

Younger generations have grown up alongside the climate crisis and are more acutely aware of the value of sustainability; meeting the expectations of this population could be key to attracting future talent and securing a loyal customer base to carry forward.

Retaining employees

Workers look beyond their salary – they need more from their employer than cash alone: a sense of fulfilment, flexibility in their working practices, and a positive contribution to society and the environment. Companies incorporating sustainable practices are more likely to satisfy these desires, attracting and retaining top talent.

Improved financial performance

Sustainable practices can reduce waste and costs, which translates to lower overhead expense and higher profit. Happier employees will engage with their role and are less likely to leave – reducing employee turnover and increasing productivity. In addition, regulatory compliance in relation to sustainability requirements avoids fines and penalties – one less pressure on company cash flows.

The challenges of sustainable development

It must be acknowledged that introducing new sustainability practices can be tough. It costs time and money, both of which may be in short supply. Employee disengagement can be difficult to overcome, requiring management to set a solid example, and find ways to involve staff in the proposed initiatives.

As science and understanding of human impact on the earth and society advance, so do requirements in relation to preserving these. This can make it difficult for businesses – that generally do not have expert knowledge in this area – to know exactly what they should be implementing to fulfil objectives.

Companies looking to go green may need to review their procurement pathways to ensure suppliers meet the standards expected in terms of sustainability. Finding new suppliers can be difficult and expensive, particularly of niche products.

Ways small businesses can improve sustainability

Initiatives do not need to be complex; businesses can start small and build up.

Green technology

Sustainability-related technologies are becoming more affordable than was previously the case. Energy-saving LED lighting is one such example and is a simple way to simultaneously improve energy efficiency and reduce costs. Replacing traditional motor vehicles at the end of their useful life with electric vehicles is another possible approach; several motoring brands offer electric vehicles for a lower price than the eye-watering cost of a Tesla.

Remote working

A remote workforce avoids generating carbon emissions associated with commuting. Carpooling is an option for those employees who need to be on site and could be encouraged by offering incentives to staff. Office rental costs and capital expenditure on office furnishings are both reduced, which is a win for small businesses wishing to avoid long-term financial commitments. Meetings can be conducted via video-calling to avoid travel, allowing client relationships to grow without racking up the miles.

For a comprehensive overview of remote working take a look at our recent blog – "Remote work and accounting; thriving in unpredictable times."

Reduce waste

Storing documents digitally removes the need for hardcopies, saving paper and reducing pressure on natural resources. This can be done using cloud-based computer storage, or simply by being mindful about printing and avoiding it where it's unnecessary. This reduces the cost of buying supplies, and of disposal – particularly documents containing sensitive or confidential information that require incineration. Where documents must be printed, ensuring a robust recycling system is in place will minimise the environmental impact.

The UK uses 7 million disposable hot drinks cups each day – 2.5 billion each year. Most of these are generated by coffee shops and are notoriously difficult to recycle due to the waxy inner lining. Replacing single-use cups in these establishments – or non-drinks companies providing reusable cups for staff – will have a tangible impact on waste generation.

Develop a 'green team'

Delegating the implementation and management of sustainability initiatives to a dedicated team encourages employee engagement and increases the chance of long-term success. Existing employees can help identify where current processes can be made more efficient without having to make huge (and expensive) changes.

Review your supply chain

By purchasing from green suppliers, you can improve the reputation of your own business, and drive other businesses to increase their sustainability or risk losing custom. Sustainability efforts could be completely offset by suppliers producing products using environmentally unfriendly materials and processes.

More Than Accountants

We provide bookkeeping, financial reporting and tax services without ever needing to travel to you. Using our services avoids the need for an in-house accounting function or use of a traditional hourly fee charging accountant, saving you money while achieving an excellent service. We use Xero – a cloud-based accounting system – which stores your documents digitally, reducing paper waste generation, and allowing access to financial information from any location.

To find out more about how we can help, please get in touch.

Moving forwards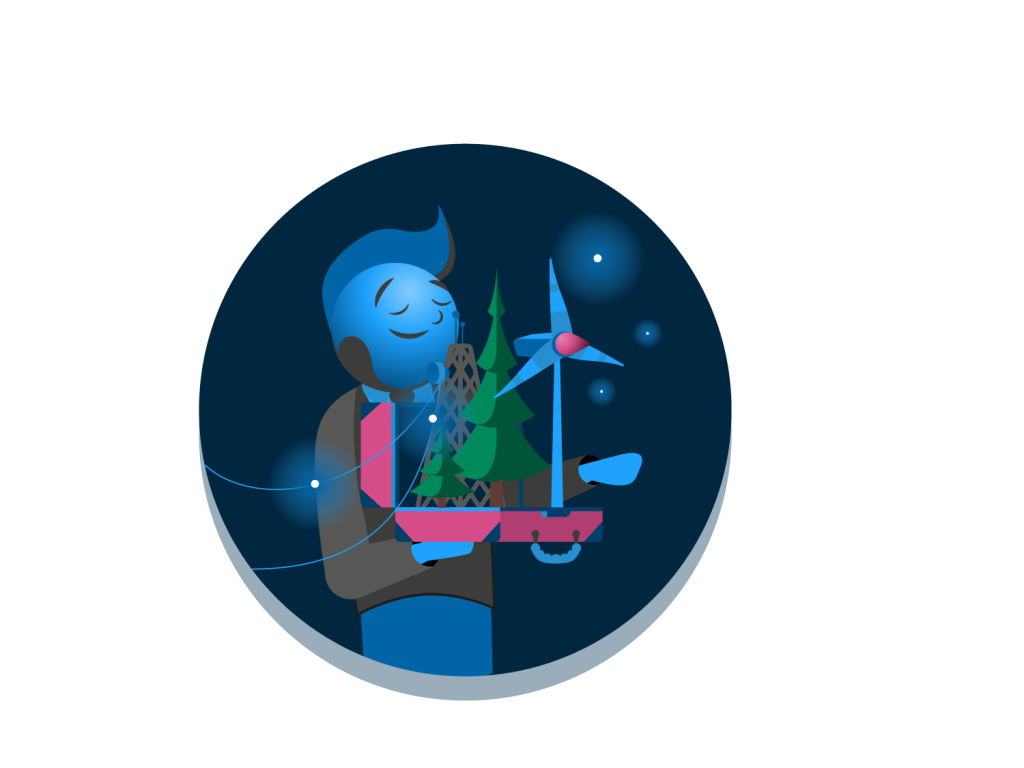 Sustainable practice involves meeting our needs while preserving the world's finite resources for generations to come. The ISSB is a new standard setting board – set up during the recent COP26 conference in November 2021 – to create sustainability standards for businesses and encourage consistent and transparent global reporting on related matters. It is expected that during 2022 the ISSB will carry out the necessary research to set up a climate standard, which may change sustainability reporting requirements for UK businesses.

Sustainable initiatives may be challenging at first, but some simple measures will make a discernible difference to your environmental impact and lay a solid foundation to build up your sustainable business practices into the future.

Sources

Anon 2021, UK Small Business Statistics, Federation of Small Businesses, viewed 16 February 2022 UK Small Business Statistics | FSB, The Federation of Small Businesses

Henley J. 2020, Climate crisis could displace 1.2bn people by 2050, expert warns, The Guardian, viewed 16 February 2022 Climate crisis could displace 1.2bn people by 2050, report warns | Climate crisis | The Guardian

Anon 2022, What is Sustainability? UCLA Sustainability, viewed 16 February 2022 What is Sustainability? | UCLA Sustainability

McKinsey & Company 2021, McKinsey Global Surveys, 2021: A year in review, McKinsey & Company, viewed 16 February 2022 mckinsey-global-surveys-2021-a-year-in-review.pdf

Kepka A 2021, Business Startup Statistics UK (2021 Update), FundSquire, viewed 16 February 2022 Business Startup Statistics UK (2021 Update) | Fundsquire

Anon 2017, Report shows a third of consumers prefer sustainable brands, Unilever, viewed 16 February 2022 Report shows a third of consumers prefer sustainable brands | Unilever

Environmental Audit Committee 2018, Disposable Packaging: Coffee Cups, UK Parliament, viewed 16 February 2022 657.pdf (parliament.uk)