Remote work and accounting: thriving in unpredictable times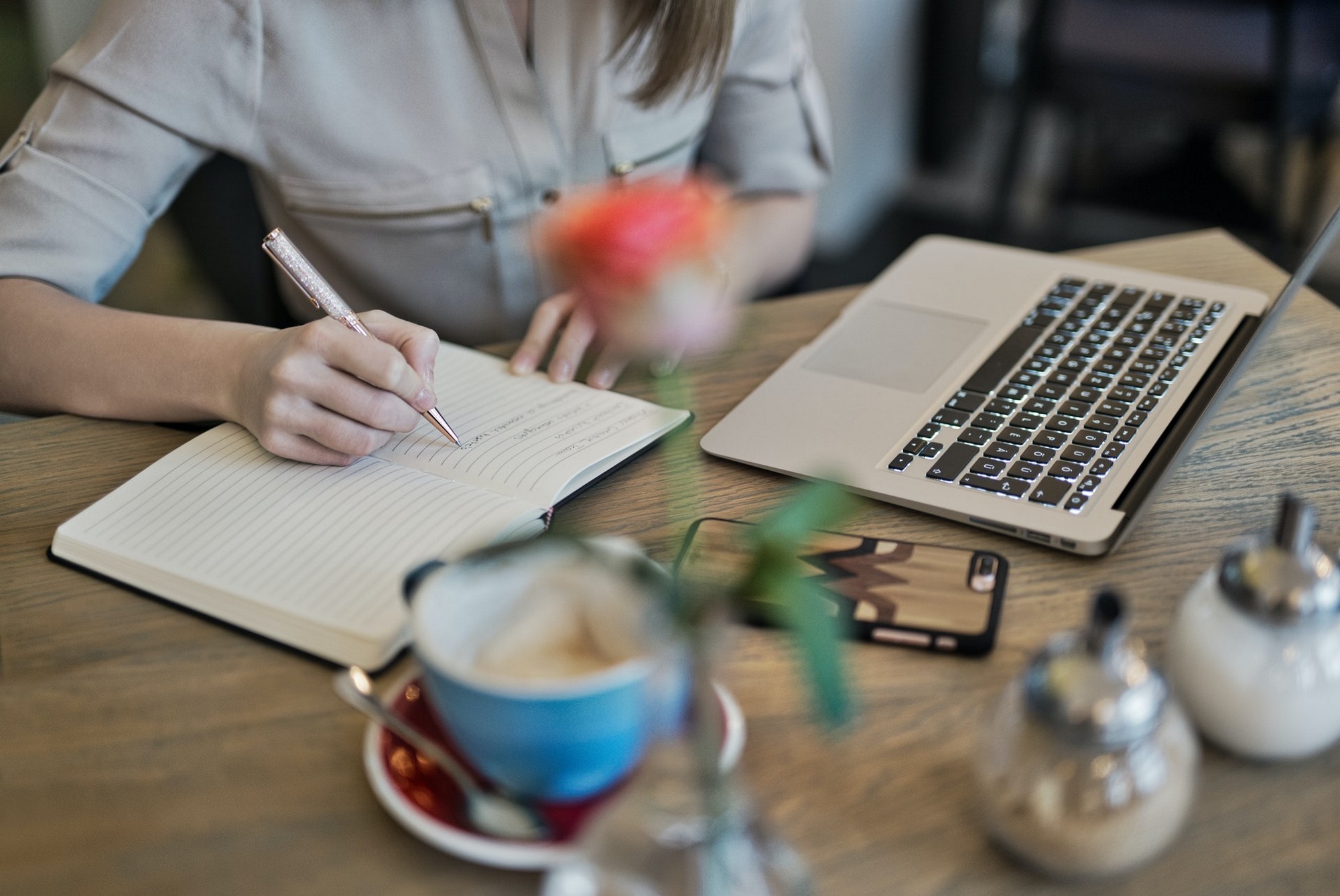 More Than Accountants are not only experts in accounting, but also connoisseurs in remote working. Here we consider the rising popularity of remote working, and some of the benefits you'll receive by using our online financial services.

The abrupt onset of the Covid-19 pandemic triggered chaos and uncertainty beyond our wildest expectations. Almost two years on from March 2020 we continue to battle with evolving strains of the virus and the pressures they place on every aspect of our lives. Government-sanctioned social distancing restrictions during the first lockdown ignited an explosion of remote working – now a staple of normal working practice that looks set to be sticking around for the foreseeable future.

The evolution of remote working
Want to switch to More Than Accountants? You can get an instant quote online by using the form below. In a like for like comparison for services we are up to 70% cheaper than a high street accountant.

The seismic shift to remote working was a shock for many employers, who found themselves quickly building contingency plans to manage a workforce scattered all over the place. Equipping employees with the hardware they needed was expensive, and outdated IT systems struggled to cope with the demand of so many employees logging on remotely. IT services were forced to adapt quickly to keep up with requirements.

Increasingly sophisticated VPN networks, cloud systems and mobile phone apps have given us a myriad of ways to stay connected; this makes working remotely possible in the first instance, but also keeps us constantly engaged and 'available' – even outside of the normal workday. The line of work-life separation is blurred, and working from home associated with long hours, preoccupation with work and an inability to switch-off – a state referred to as 'toxic productivity'.

Working at home can feel isolating for those accustomed to being in a busy workplace surrounded by colleagues. New hires have a particularly tough time integrating into a new company and adapting to the culture without physical presence. A lack of direct supervision is demoralising for some employees, resulting in lower efficiency and unhappiness in their role; it is more difficult to know if an employee is struggling with work and mental health when away from view of managers.

Meaningful employee engagement is a challenge, and many industries have suffered 'the big quit' – a phenomenon starting in the USA but spreading all over the world, where employees resign en masse in response to demotivation, burnout and a shift in priorities. The resulting high employee turnover is expensive – new recruits need extensive training and take time to settle into new roles.

Proximity bias is another concern for employees embracing the work-from-home economy; individuals who are seen more – by going into the office – are favoured over others. Those thriving remotely (perhaps parents who have the flexibility to fulfil personal commitments such as school runs and nursery pick-ups) may feel pressured to return to the office to earn face time with bosses and prevent career derailment.

But employee opinion is changing.

Personal well-being is migrating up priority lists everywhere. Workers are now recognising the benefits that being at home can offer and are ditching the long hours, pressures, and expectations in favour of a better work-life balance and lower stress levels.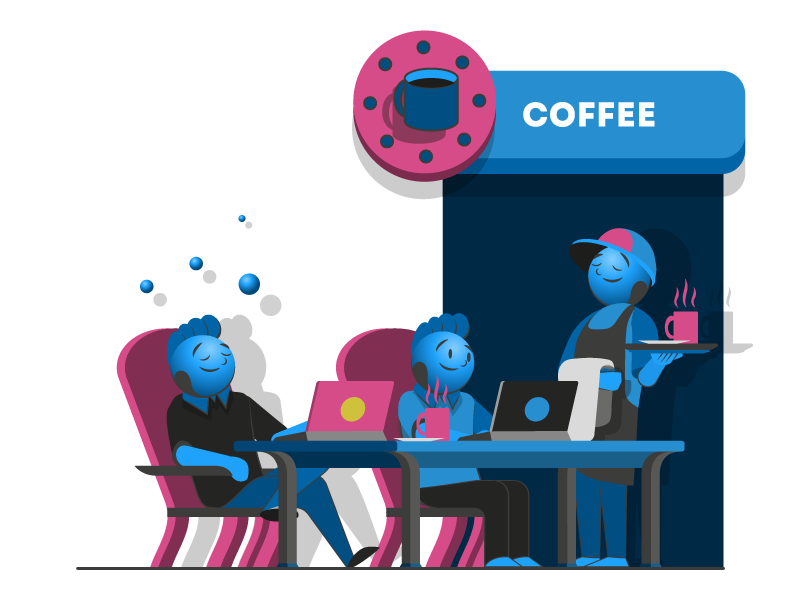 Arguably the biggest advantage of working remotely is no longer having to commute; few will miss being crammed like sardines onto a peak-time train or sitting in gridlocked rush hour traffic. Some will save hours each week (the average daily commute in the UK is 59 minutes), leaving more time for hobbies, exercise and time with friends and family.

Productivity is now also soaring for some due to freedom from distracting interactions and having quiet time to get on with work. In fact, surveys report that 65% of workers are more productive in a home office than a traditional one.

Many companies were reluctant to embrace the remote working culture – Goldman Sachs being one prominent example, describing working from home as "an aberration that we are going to correct as quickly as possible." But remote work is gaining momentum with employees, and with popularity ever increasing, remote or hybrid working looks set to stay.

Cloud-based accounting systems and remote work

More and more companies are transitioning to cloud-computing.

Accounting systems using cloud technology eliminate the need for on-site data storage and make data easily accessible to remote workers. Here at More Than Accountants, we use Xero – a cloud-based accounting system featuring in the top 12 cloud-based accounting software in 2022: number one for account reconciliation, data imports, sales and purchase transactions and project tracking. Workers no longer need to be physically in the office and can access data securely from anywhere with an internet connection. Invoices can be emailed directly to customers, and scanned documents stored digitally. Multiple users can access documents simultaneously, and companies avoid the upfront costs of expensive software installation and licencing – this is particularly good for smaller companies who can reinvest the savings on this and office expenses back into their business.

Cybersecurity is a key concern for business owners in current times; hackers are developing evermore elaborate ways to navigate firewalls and invade company networks with malware. A key benefit of using cloud-based accounting software is the security; cloud providers invest in cybersecurity and data encryption so that information can be stored securely without you having to fork out the security costs. Data is automatically backed-up, which promotes business continuity and offers a safety net as part of a business recovery plan.

Changes to the month-end reporting process

Traditional month-end reporting is an arduous task, often taking a week or two to close the books. Remote working has forced this process to evolve and has incorporated automation (such as continuous calculation of fixed asset depreciation or reconciling receipts to expenses) to transform month-end reporting into a smooth continuous process. Human error is removed, and data is reconciled on an ongoing basis, so teams don't spend time chasing missing information and agreeing accounts. Cloud-accounting has facilitated this process by making all the information needed for the month-end close available in a single place and accessible to all that need it.

The quicker the books can be closed each month the more time management has to act upon the information; this translates to better business processes and improved financial performance.

Office downsizing

Fewer employees in the office means large office spaces are redundant for many businesses. For companies leasing space on a long-term basis this can be frustrating, but for those with more flexibility (or at the end of their lease term) the opportunity to downsize could be a huge cost-saver.

Without an on-site workforce, businesses avoid paying for heating, lighting, or parking; fixed asset expenditure (on office desks, chairs or lamps for example) also shrinks.

In future, we could see a rise in conversion of offices into residential buildings, as the demand for office space reduces.

Does remote working work for accountants?

In a word, yes! A 2020 GAAPweb survey showed that 97% of accountants and other finance professionals have been working from home since the first UK lockdown. 78% self-reported higher productivity at home primarily due to fewer distractions and more effective (or fewer) meetings. 93% of respondents wished to continue working remotely after normal office attendance resumes – a clear sign of success.

An accountant's functional tasks can all be performed remotely, many now using automated processes freeing up precious time for client interactions and advisory roles. Virtual communication allows rapports to be built without the need for physical proximity to clients.

Accountants don't need to be in-house; using an online accountant is an efficient and cost-effective way to achieve your accounting needs.

More Than Accountants are here to help

The challenges faced by in-house accounting teams have had a much smaller impact on us here at More Than Accountants due to our existing business model; we are already providing excellent services remotely to clients all over the UK. By outsourcing your accounting needs to More Than Accountants, you'll help protect your business from the disruption of new contingency work-from-home plans in the event of a further virulent Covid-19 strain (or even brand-new pandemics in the future): we've already got the structure in place for you.

You will be allocated a dedicated accountant, with all the experience and skills needed thus avoiding the expense of training new recruits.

Technology can make it difficult to switch off, but we use it here at More Than Accountants to be available when you need us through unlimited calls and emails. We use cloud-based Xero Accounting Software and Dext Receipt Reading Technology to streamline processes and manage your data with the utmost security.

All your accounting needs are covered by our monthly fee. We include month-end or quarter-end profit and loss and balance sheet reporting, freeing up days of your time that would otherwise be spent preparing these reports. We use all the automated features of Xero to ensure accuracy and completeness of the information contained therein.

Our fees are fixed and based on your business' revenue and number of transactions regularly made; they are much lower than the monthly salary cost of an in-house accountant. Outsourcing to us will also avoid the upfront costs of setting up your accounting function and training employees. It is important, now more than ever, to get a hold of your finances, at a time when many businesses are struggling with Covid-19 challenges.

Onwards into 2022

The rapid advancements in technology would have likely resulted in a shift to remote work eventually, but the move has been accelerated by the work-from-home regulations imposed by the pandemic.

All factors point to the inevitable: like it or not, remote and hybrid working are here to stay. Accountants and finance professionals adapted quickly to the new challenges and are thriving. Remote work is protective against future crises and key to business continuity; an online accountant could be a real asset to your finance function.

Sources

Krishan N. 2022, The Big Quit – How to Handle the Great Resignation, LinkedIn, viewed 26 January 2022 The Big Quit – How to Handle the Great Resignation (linkedin.com)

Lilly C. 2021, Working from home (WFH) statistics, Finder, viewed 26 January 2022 Working from home (WFH) statistics (finder.com)

Moynihan L. 2021, Goldman Sachs mandates return to the office for most employees, New York Post, viewed 26 January 2022 Goldman Sachs mandates return to office for most employees (nypost.com)

Luenendonk M. 2021, 12 Best Cloud-Based Accounting Software of 2022, FounderJar, viewed 26 January 2022 12 Best Cloud-Based Accounting Software of 2022 – FounderJar

Cumming E. 2020, Remote Working: Does it Work for Accountants? GAAP Web, viewed 26 January 2022 Remote Working: Does it Work for Accountants? | GAAPweb