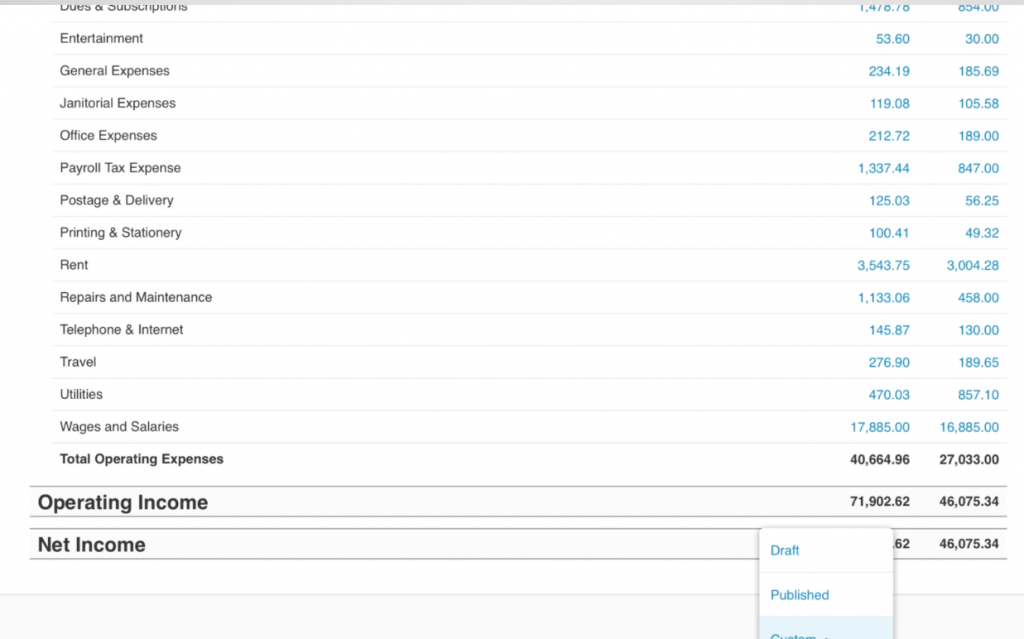 Making the most of cloud-based accounting is all about taking advantage of reports. Xero offers a number of reports, including the popular profit and loss statement. This report makes it easy to track your net income over a set amount of time. It starts with your gross revenues, then subtracts your expenses to come up with net income.
Opening the Profit and Loss Statement
Note that the instructions here are for newer versions of Xero. If you are using an older version with screens that don't match our descriptions, you'll have to consult the Xero help centre for instructions applicable to your version.
To begin, click on the 'Reports' tab in Xero. Then click on 'All Reports'. The first box on the new screen shows a list of reports. Depending on your version of the software, you will either see 'Income Statement' or 'Profit and Loss Statement'. Click on it to get started.
Online Accountants - Instant Quote - Xero Gold Certified Advisers
With the statement open, you can use the date range drop-down menus to specify the dates you want to look at. You can choose from among the most common ranges or input your own custom range as needed. Click the 'Report Settings' link to the right for more advanced customisation. Save your changes by clicking the 'Update' button.
Next, you can change the title of the report as you see fit. Just click inside the title box and enter the new name. The report itself will consist of a running list of income and expenses by category. You can edit the layout of this information to suit your purposes.
Editing the Layout
To get started with editing, click the 'Edit Layout' button at the bottom of the report. A new menu will appear at the top of the screen with buttons for adding text, schedules, footers, rows, and columns. Let's say you want to add a group for easier filtering of line items. Here's what you would do:
Click on the 'Rows' button, followed by clicking 'Group'. Give your new group a name, then set your options for 'Display Balance', 'Group Selection', and 'Add Switch Rule'. Then drag the finished group to the desired position on the report. Finally, drag the applicable line items into the group. Click 'Done' to save your changes.
When you are happy with the look of your profit and loss statement, click the 'Save As' button at the bottom. You will be presented with a few options:
Draft – You can come back and finish it later
Published – Saves it as a published report that has been finalised
Custom – Creates a document you plan for future use.
Clicking the 'Export' button instead allows you to work with your report outside of Xero. You can export it to a PDF, Excel spreadsheet, or Google Sheets document.
Now that you know how easy it is to generate a profit and loss statement in Xero, you are all set to start tracking your net income over specific periods of time. You have a better idea of how your business is doing by generating periodic reports.