Work-life balance: is it possible for small business owners?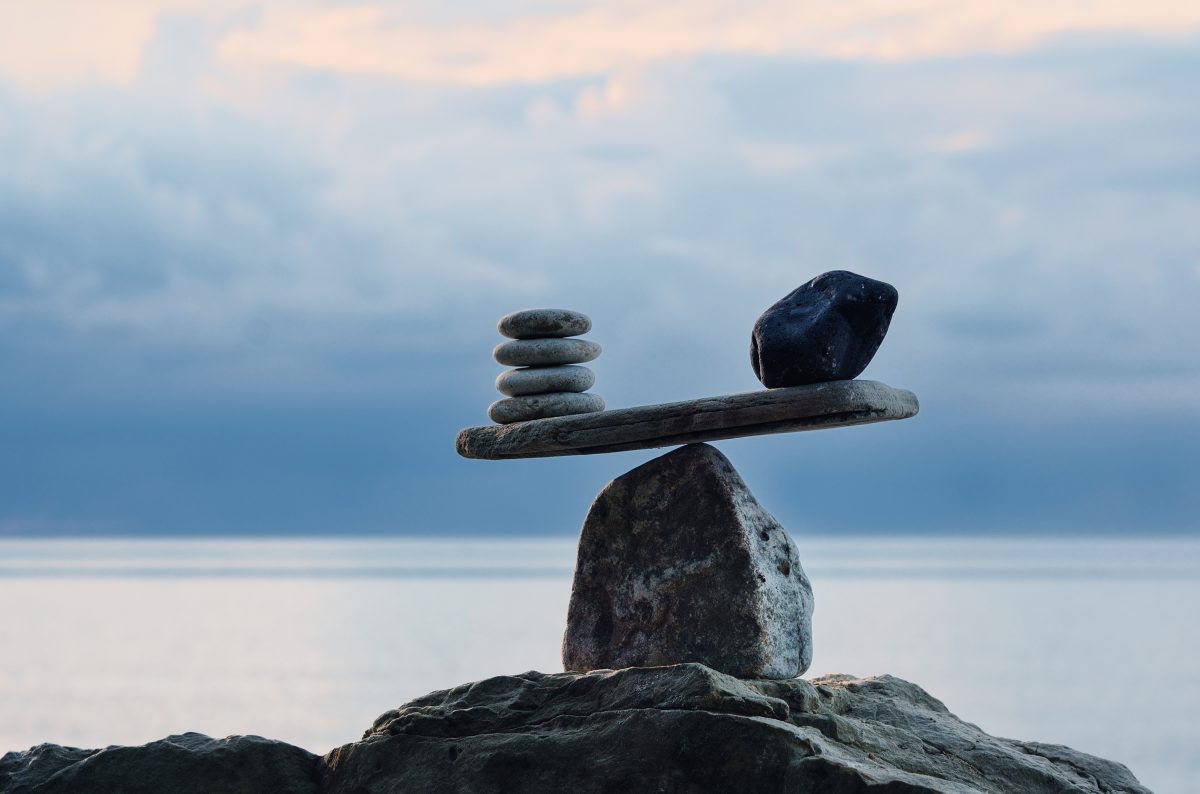 Running a business takes grit, and about a third of business owners (who might have initially set up their own business in the hope of ultimate flexibility) have found themselves working more than 50 hours each week – a quarter over 60 hours – far exceeding the hours their employees are working.

Finding that elusive work-life balance is a challenge for business owners. Constantly being torn between work and personal commitments is exhausting, and it's easy to feel like you're failing to succeed in either.

Owning a business is undeniably gruelling, and while there are things you can do to streamline your productivity, you'll never negate the need for hard work. Therefore, it's important to find an equilibrium between work and personal life that's maintainable – or risk full-blown burnout.
Want to switch to More Than Accountants? You can get an instant quote online by using the form below. In a like for like comparison for services we are up to 70% cheaper than a high street accountant.

External factors have piled unprecedented pressure on business owners

The last two years have been eventful, to say the least. Starting in January 2020 with our departure from the EU, then straight into a pandemic, record-breaking inflation, cost-of-living crisis, looming recession, new Prime Minister, and the recent tragic loss of Queen Elizabeth II. It's certainly a period for the history books.

It's been tough for everyone, but small business owners face many of these challenges twice over; once in their personal lives and a second time from a business perspective.

Research carried out by iwoca partnered with Mental Health UK found that four in five small business owners report poor mental health – a staggering proportion. Mental health struggles are reported to have worsened during the pandemic – with over one-third having panic attacks during this time – and are more prominent in women.

Burnout is harmful to physical and mental health

Stressful days are par for the course for business owners. The pull of work demands is ever-present, making it difficult to ever fully switch off. While a little bit of stress can actually boost performance, sustained stress is detrimental to our physical and mental health.

Burnout has been identified by the World Health Organization as an 'occupational phenomenon', whereby unmanaged workplace stress results in exhaustion, negative feelings towards a job and reduced professional efficacy.

There's a misconception in modern society that success equates to long arduous hours at the sacrifice of our health and personal life. But since the start of the pandemic, there has been a shift in workers' priorities that has partly driven widespread resignation across the globe. Microsoft's 2022 survey claims that over half of employees are now more likely to prioritise their well-being over work than compared to pre-COVID-19.

But business owners generally don't have the option to leave as readily as employees do, and also have the additional pressure of business success or failure hanging over them. Entrepreneur burnout – though not officially recognised as a separate disorder by the WHO but well documented in the media – refers to burnout affecting business owners. Often considered more passionate and driven than the general population, business owners carry the burden of responsibility for their business's success and the livelihoods of their employees. They may eventually come to identify their work success as self-worth, which invariably causes problems if business performance takes a downturn.

The detrimental effects of burnout on health are well-documented. Research studies have identified burnout as a predictor of several physical illnesses, including high cholesterol, type 2 diabetes, heart disease, musculoskeletal pain, fatigue, headaches, gastrointestinal problems, breathing issues, injury, and death before age 45. Unfortunately, the same research linked burnout to psychological problems, including (but not limited) to insomnia and depression. (Your blood pressure might have gone up a notch just reading this paragraph).

The signs of burnout

To avoid burnout, it's essential to recognise the early signs of stress and seek support before it escalates to a crisis point.

The road to burnout consists of a progressive constellation of constantly trying to prove your worth, hard work, inability to switch off, self-neglect, withdrawal, depersonalisation, and depression, ultimately culminating in full-blown burnout: mental and physical collapse.

Ways to improve your work-life balance

Finding a work-life balance is not necessarily about working less, but about finding harmony between the two. One will inevitably take priority over the other at some points, and it's finding ways to manage these times that will ease the pressure.

Reflect on the bigger picture

We often reflect on the things important to us during big life events, but reflection should form a continuous process rather than existing as isolated episodes when the need arises. When work or failure to find a sustainable work-life balance becomes overwhelming, it's important to understand the reasons why.

Certain times will inevitably be busier than others – such as year-end closing books or leading up to big project deadlines – and simply acknowledging the finite nature of these tribulations could help. But if the problem is prolonged, if you're constantly working with no end in sight, identifying why is the first step to dealing with it.

Acknowledge that sometimes work will take priority, and personal life others. Clear communication with colleagues, family and friends during these times sets out reasonable expectations and is key to avoiding tension.

Hire people you trust

Delegation is an effective way of reducing your workload by offloading non-mission-critical tasks to others. Some things simply can't be delegated – business growth plans and strategy or having dinner with your family – and these are the things you should focus your time on.

Ensure the people you hire can be trusted to carry the torch when you need to take a break. You will inevitably need to take time away from the business at some point; make your life easier by not having to worry about it (as much) when you need to be focused on other things.

To segregate work and personal life, or not?

Many advocate completely separating work and family life, simply switching off from the business when you leave. Others claim blending the two (telling family stories at work, sharing triumphs and failures with the children) makes it easier to reach a sustainable equilibrium – that they can exist together symbiotically.

Whatever your feelings on this, most will agree that having some 'digital detox' time, without work messages and emails coming through to your phone at all hours is healthy. Set 'do not disturb' for a few hours or take it to the extreme (as one person I know does) and have two phones – one for general use and the other 'holiday' use (only his mum, wife and son have the number to that phone and the general use one is left at home whenever he goes away or needs a break).

Commit time to exercise

The health benefits of exercise are extensively documented in scientific literature. Exercise is linked to a vast array of physical and mental health benefits: lower risk of heart disease, type 2 diabetes and cancer, an almost one-third reduction in the risk of early death, improved mood, better sleep, and a lower risk of clinical depression.

Research studies have also found a direct role of exercise in the prevention of workplace burnout.

Consider whether your business processes could be optimised by technology or outsourcing

When it comes to software to improve productivity or streamline business processes there are a lot of options available. Software that automates administrative tasks and invoice payments, or manages employee expenses and client relationships, could potentially help your business run more efficiently.

Similarly, outsourcing certain roles or even whole departments could free up valuable time to focus on other pressing aspects of your business, or to even out your work-life balance.

More Than Accountants offer comprehensive bookkeeping, financial reporting, and tax advisory services for a fixed monthly fee, all of which are customised to your business. Outsourcing to More Than Accountants could save you valuable time and money, without compromising the quality of your business's finance function. Get in touch to discuss how More Than Accountants can help.

Improve your productivity by being kind to yourself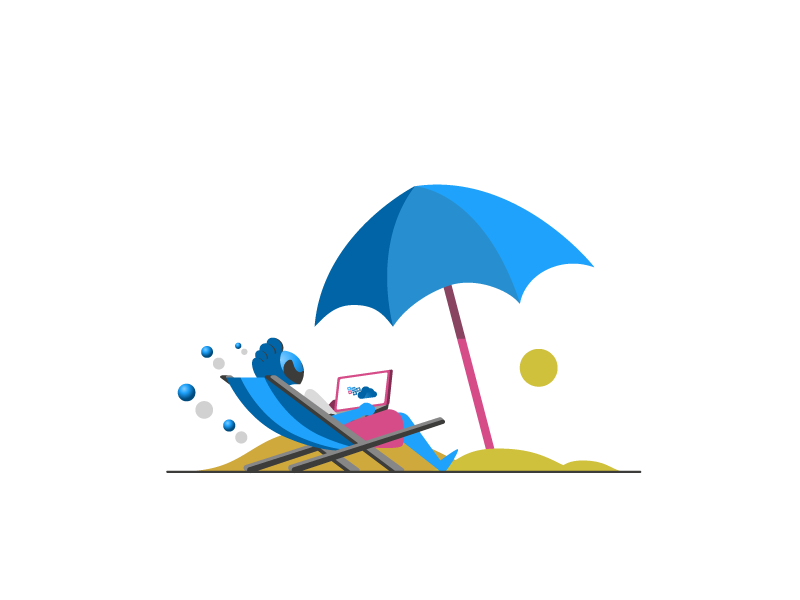 Failure to achieve a sustainable work-life balance leads to stress and burnout. In addition to the physical and mental consequences discussed above, we also know these are linked to reduced productivity, which is exactly what business owners don't need during their most pressured times. Reducing stress and paying more attention to your work-life balance could work wonders for your productivity, as well as your health.

Be kind to yourself, accept that you are human, and seek ways to find (or at least move closer to) that ever-elusive work-life balance.

Sources

Callahan T 2006, Business owners work twice as much as employees, survey finds. Inc., viewed 11 September 2022, https://www.inc.com/news/articles/200604/overworked.html

Salvagiono DAJ et al. Physical, psychological and occupational consequences of job burnout: a systematic review of prospective studies. PLoS One. 2017;12(10):e0185781 https://journals.plos.org/plosone/article?id=10.1371/journal.pone.0185781

Emms C 2021, Four in five small business owners experience poor mental health. Iwoca, viewed 12 September 2022, https://www.iwoca.co.uk/news/mental-health-small-business-owners/

Departmental news 2019, Burn-out am "occupational phenomenon": International Classification of Diseases. World Health Organization, viewed 12 September 2022 https://www.who.int/news/item/28-05-2019-burn-out-an-occupational-phenomenon-international-classification-of-diseases

Anon 2022, Great expectations: making hybrid work work, Microsoft, viewed 12 September 2022 https://www.microsoft.com/en-us/worklab/work-trend-index/

Anon 2021, Benefits of exercise, NHS, viewed 12 September 2022, https://www.nhs.uk/live-well/exercise/exercise-health-benefits/

Bretland RJ & Thorsteinsson EB. Reducing workplace burnout: the relative benefits of cardiovascular and resistance exercise. PeerJ, 2015;3:e891 https://www.ncbi.nlm.nih.gov/pmc/articles/PMC439 3815/

Peek S 2022, Stress and productivity: what the numbers say, Business.com, viewed 12 September 2022, https://www.business.com/articles/stress-and-productivity-what-the-numbers-say/