Should I outsource my finance function?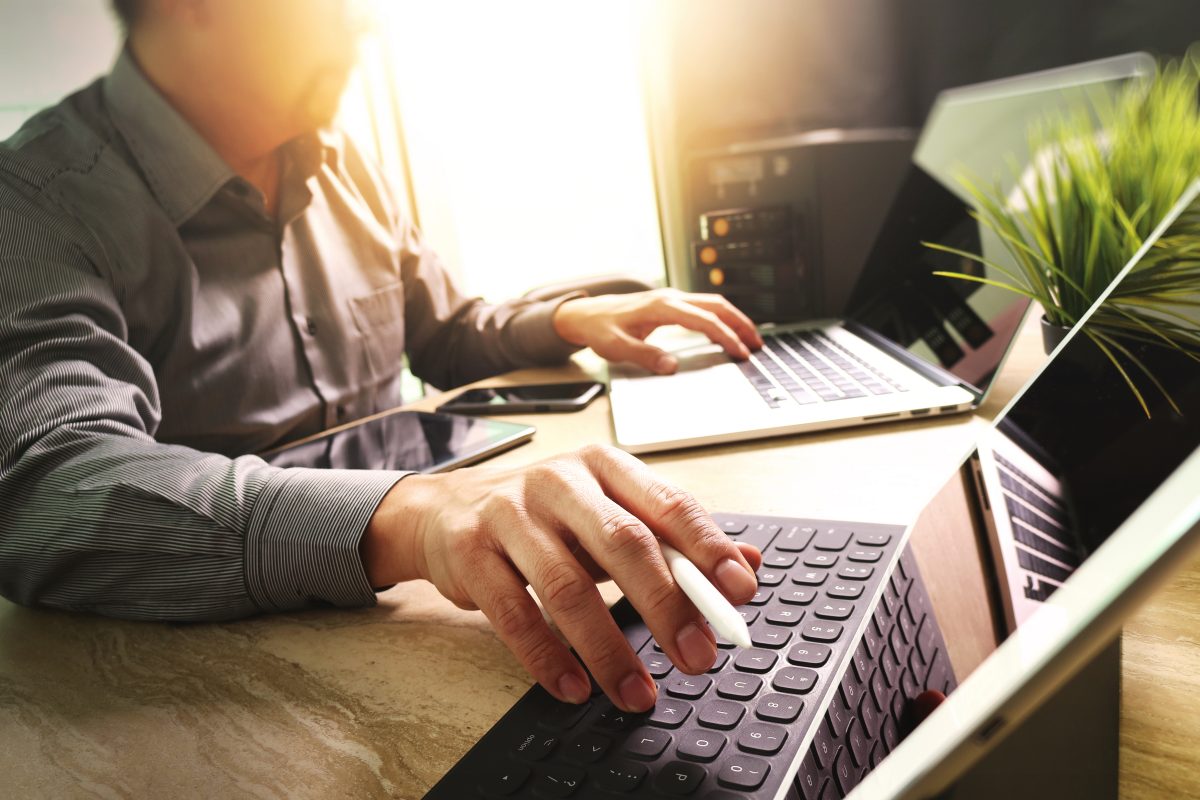 The popularity of outsourcing has boomed in recent decades. Driven by a desire to streamline processes and access expertise without having to cultivate it from scratch, more and more UK businesses are taking the plunge and outsourcing (sometimes whole departments) – freeing up time to focus on other aspects of the business.

Financial management can be tedious work and can take up an inordinate amount of time – particularly for new and growing businesses. But getting your accounts in shape is certainly something that needs to be done correctly to avoid non-compliance issues and HMRC penalties.

Outsourcing was used as far back as the 18th century (though it's probably been around in some form or other for many millennia); ships travelling the oceans often experienced significant crew losses, and gaps were filled by people picked up across the globe. Eventually, the widespread availability of seafarers meant crews could be recruited for less money – reducing the cost of hiring a crew.
Want to switch to More Than Accountants? You can get an instant quote online by using the form below. In a like for like comparison for services we are up to 70% cheaper than a high street accountant.

More recently, it gained momentum in the late 1980s, when it was formally recognised as a business strategy. In the 1990s, support service outsourcing grew as businesses tried to reduce costs without detracting from the quality of the core business.

Now, outsourcing is increasingly viewed as a strategic partnership, aiming to achieve excellent results through carefully planned collaborations.

Outsourcing is popular in the UK

The UK is a proliferative outsourcer: in 2019, seven in ten UK businesses outsourced their work to third parties. Only a quarter have never used any form of it. The cited reasons vary; of companies that outsource, seven in ten do it to reduce costs, half to transform their business, and half to improve the quality of their services.

Access specific skills from anywhere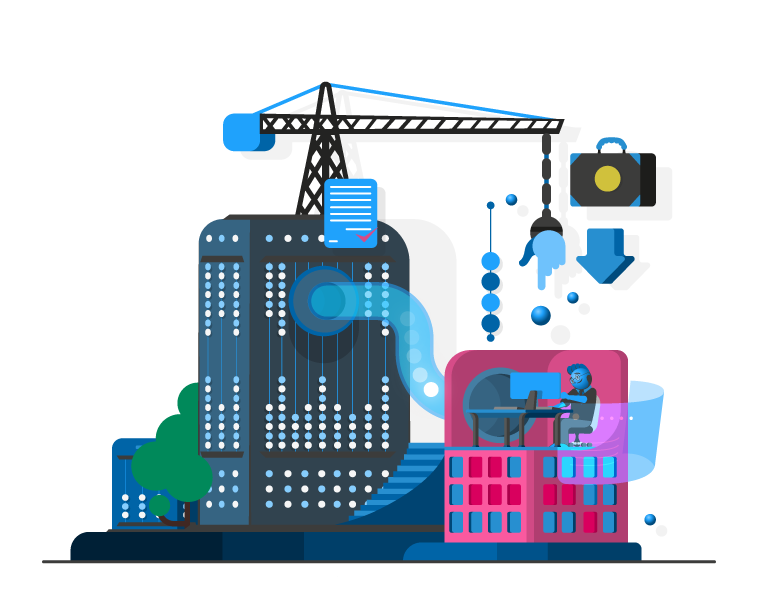 Naturally, some people have skills that are useful to others, and others are prepared to pay to use them. There is also an opportunity for someone looking for a specific set of skills – that may be widely available – to find the least expensive way to access them.

IT is currently the most readily outsourced function, with over one-third of UK businesses looking elsewhere for IT support. IT experts aren't cheap and considering the ever-sophisticated IT networks available, and the evolving nature of cybersecurity threats, IT outsourcing is an opportunity for smaller businesses to tap into the most reliable services without having to spend a fortune developing their internal departments.

Finance, payroll, HR, and marketing are other common outsourced services. Client-facing services – such as sales and customer services – are the least likely to be externally outsourced.

The rapid acceleration of globalisation, particularly following the first few years of the COVID-19 pandemic, has made the location of employees and services irrelevant: work can be done anywhere. In keeping with this, research from Opinium and LiveArea in 2020 suggested that outsourcing would be a prominent feature of post-COVID-19 work; almost one-third of companies in the UK planned to incorporate outsourcing, to improve their agility and resilience.

Outsourcing promotes business continuity and scalability

The start of the pandemic saw chaos unfold for many businesses. Most weren't ready for the rapid shift to remote working, which ultimately cost them a lot of money.

Outsourcing is effectively part of a contingency plan against any similar events in the future – the supplying company is already set up to deliver services from offsite and external to your network.

It also makes it possible for businesses to grow quickly without having to scale up internal functions. It may cost an expanding business more each month to outsource their work, but an incremental increase in supplier fees is unlikely to cost as much as an additional employee.

Outsourcing provides an opportunity to cut employee costs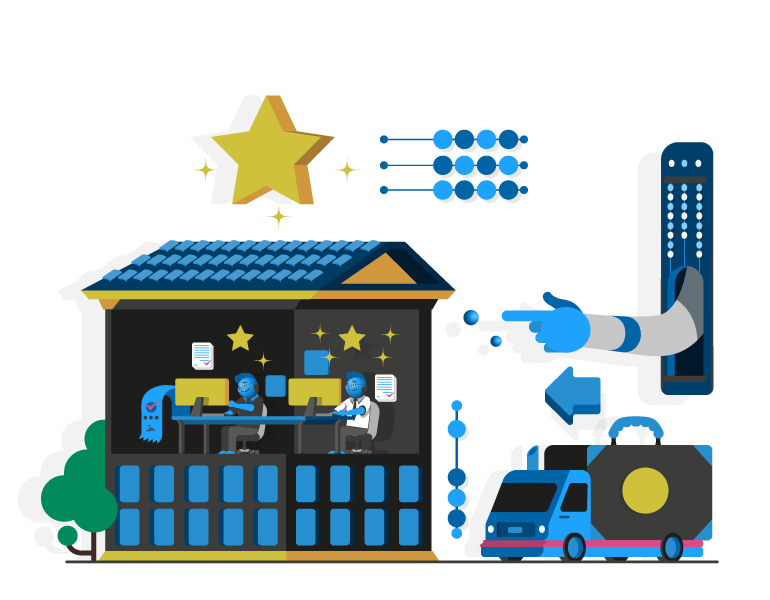 Outsourcing removes the need to have an in-house department for that function. That's at least one, maybe several, annual salaries your business could avoid paying. And no need to worry about annual leave – it's all covered by your supplier.

2022 is a year of spiralling costs and inflation, paired with low unemployment and record-high job vacancies. Employers are in a weak position when it comes to retaining talent and negotiating salaries – avoiding this problem altogether is certainly attractive this year.

Access expert knowledge without paying to keep employees up to date

The cost of employee training and continued professional development completely bypasses your profit and loss when you outsource – it's all paid for by the supplier. You can tap into a fountain of specialist knowledge knowing it is up to date and monitored (their reputation relies on it).

Stay focused on your mission

Time is the most sought-after commodity: we simply don't have enough of it. Small business owners have a lot on their plates and offloading some of the internal support services is an excellent way to free up time to focus on building up your business strategy.

Some outsourced tasks can even directly contribute to achieving your business plan. Marketing is an area increasingly outsourced to a third party. Big data and data analytics have made it possible to develop customised marketing strategies that hit your customer base target. Seeking help from an expert can pay dividends in creating (or refreshing) a brand image.

UK or abroad?

Almost half of UK companies outsource their functions offshore.

India is a leading global outsourcing destination. It boasts a huge population and skilled talent pool, in addition to a low average salary. Hiring a software developer in India costs less than one-thirteenth of hiring one in New York. Software development and IT services are commonly outsourced to India.

Other popular destinations include the Philippines, Malaysia, Eastern Europe, and South America.

Many overseas outsourcing companies strive to provide 24-hour services, which makes the time difference between there and the UK irrelevant. But this isn't guaranteed, and time differences can create a challenge when it comes to communications.

The downsides

Outsourcing inevitably brings with it some loss of control. You don't have the same opportunity to monitor third-party contractors as you do in-house employees. It can also take some time to build up a relationship and align your company's tone of voice – particularly important when it comes to marketing.

Existing employees may well feel shunned if their position is made redundant due to outsourcing. While employee costs are often a large component of business expenses, outsourcing – particularly overseas at the expense of UK workers – could detract from an already floundering economy.

Security risks are a big factor to think about when outsourcing services. Proper GDPR agreements should be in place to protect any data and lay out the risk management plan in the event of a data breach. In general, cloud computing systems are associated with heightened security advanced and encryption techniques, but full research should be done into the systems and security measures potential suppliers have in place.

More Than Accountants can help manage your finances

Our role as a digital accounting firm probably gives away our position on this topic. We love outsourcing – so much so that we base our entire business on it.

More Than Accountants understand the incredible benefits small businesses can reap from outsourcing their finance function and are here to support your business with robust accounting services and tax advice as standard with the monthly subscription packages.

More Than Accountants offers comprehensive accounting services that can be customised to align with your business needs. Monthly or quarterly financial reporting allows provides regular actionable insight, so you can address any problems within the business before they escalate.

More Than Accountants allocate specific team members to your account, and they will liaise directly with you on any queries. Xero is our default accounting software – a cloud-based system designed with small businesses in mind, that comes with the excellent security you expect.

Fees are fixed and based on your business' revenue and the number of transactions regularly made; they are much lower than the monthly salary cost of an in-house accountant.

Outsourcing to More Than Accountants could save you valuable time and money, without compromising on the quality of services your business needs to thrive.

Sources

Ismail N 2020, Businesses focus on outsourcing as a Covid-19 survival strategy. Information Age, viewed 8 August 2022, Businesses focus on outsourcing as a Covid-19 survival strategy (information-age.com)

Sooprayen R 2019, Seven in ten British businesses outsource to third parties. YouGov, viewed 8 August 2022, Seven in ten British businesses outsource to third parties | YouGov

Perić J 2022, Genius Outsourcing Statistics UK [2022], Cybercrew, viewed 8 August 2022, Genius Outsourcing Statistics UK [2022] (cybercrew.uk)

Anon 2022, Ultimate outsourcing statistics and reports in 2023, Outsource Accelerator, viewed 8 August 2022, Ultimate outsourcing statistics and reports in 2021 | Outsource Accelerator

Soucy L 2022, 8 top countries for outsourcing, Time Doctor, viewed 8 August 2022, 8 Top Countries for Outsourcing (2022 Edition) (timedoctor.com)