Renewable energy: a small business perspective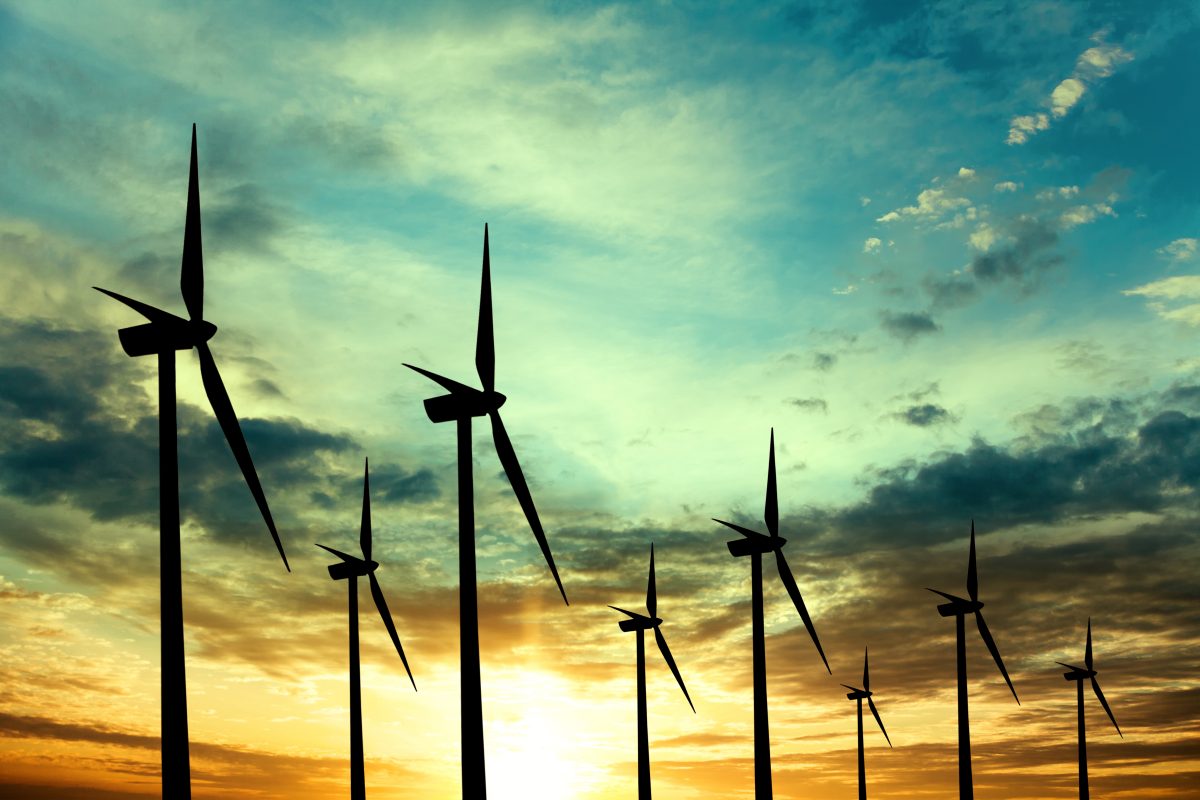 With record-breaking temperatures and 40-year high inflation, it's unsurprising that businesses across the country are rethinking their energy strategies.

On 19 July 2022, the UK recorded a daytime temperature of 40.3°C in Coningsby, Lincolnshire, making it the hottest day on record. The night-time record was also broken, reaching 25.8°C in Kenley, Surrey.

Climate change is driving the recurrent hotter, longer heat waves, which are expected to become commonplace as the atmosphere continues to heat. We know there is an indisputable link between rising global temperatures and burning fossil fuels, and attention across the world is turning to renewable energy as a way to slow down the roasting of our planet.
Want to switch to More Than Accountants? You can get an instant quote online by using the form below. In a like for like comparison for services we are up to 70% cheaper than a high street accountant.

The UK aims to establish a power system that generates zero carbon in its bid to be net zero by 2050. Renewable energy – wind, solar, hydroelectric, and bioenergy – is central to achieving this. 2020 was the first year that more electricity was generated from renewables than any other source (43%), but natural gas remains the predominant source of energy generation, releasing a stream of greenhouse gases as it burns.

Small businesses worried about the climate (and their profit margin) are looking to renewable energy for options.

According to 2017 research, 72% of SMEs are keen to commit to green energy. Moving to greener energy offers potential cost savings and a chance to renew corporate responsibility initiatives, improving the business's attractiveness to both consumers and investors.

Rising energy costs are increasing business expenses

Businesses aren't subject to the energy price cap but still face higher energy bills because of rising energy costs. They are also victims of rising inflation, driven in no small part by the spiralling energy prices. One megawatt-hour of electricity is £600 – 12 times higher than the decade average.

Business owners and employees, however, will personally face the full brunt of the price cap increases. Currently sitting at £1,971, the price cap will rise to £3,549 in October, then is expected to reach around £4,650 in January 2023. Some sources even predict that further supply problems (restrictions from Russia, closures of French nuclear plants, and droughts impairing power plant cooling systems) could push the cap over £5,500 next year.

Supplies could be unpredictable this winter

Part of the problem driving up energy prices is supply unpredictability.

The UK's energy markets are linked to Europe, which traditionally receives about 40% of its gas from Russia. The Russian invasion of Ukraine on 24 February was met with tough western sanctions, and – in apparent response – supplies to the continent were restricted. Bloomberg reported earlier in the month that the UK was due to receive a shipment of liquefied natural gas from Australia – the first in six years: an indication of the impact of current shortages.

With winter approaching the UK's energy requirements will increase, as businesses and households need longer periods of indoor light and heat. Long periods of cold weather could feasibly result in blackouts in early 2023, according to the government's worst-case scenario. In combination with reduced supplies from Norway (low water levels have limited the supply of hydroelectric power available for export) and France, we could be faced with shortages this winter.

The result for businesses? Disruption (and loss of money).

What are the options for small businesses interested in renewables?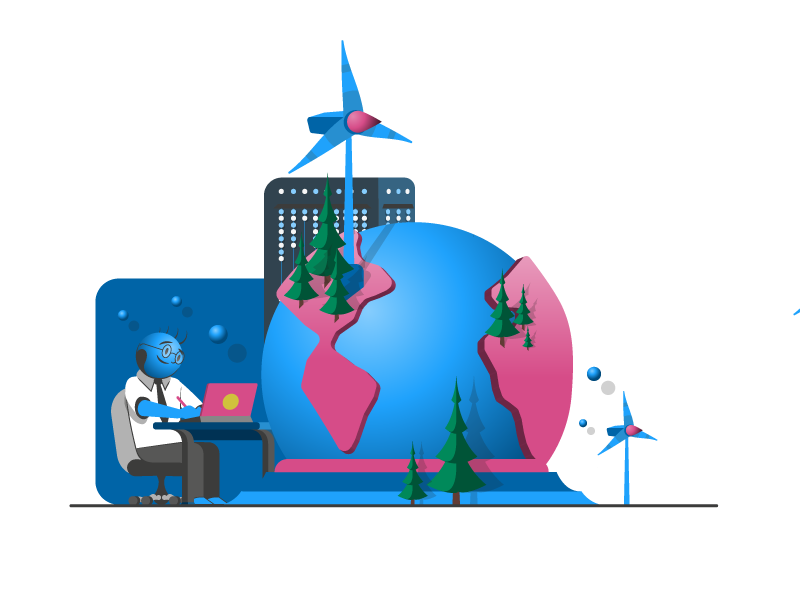 Possible options for businesses keen to go green include subscribing to a green energy tariff and investing in commercial wind turbines or solar panels. Wind turbines and solar panels – in addition to reducing your business's carbon footprint and reducing monthly energy bills – offer a contingent supply in the case of electricity shortages or grid maintenance safety shutdowns.

Green tariffs

Green tariffs supply electricity generated from renewable sources (though some may not be 100% green so it's important to check this with any potential suppliers). Switching to a green tariff reduces the global demand for fossil fuels, in turn reducing carbon emissions and negating the need for new mines and oil rigs.

Wind turbines for your business

In Q4 2021 wind power generated 26% of the UK's total electricity. Wind turbines are available to businesses either pole-mounted (free-standing) or building-mounted and can often be installed without planning permission. Prices vary depending on the size and energy generation and range from £1,500 for a small roof-mounted turbine generating 1,750-kilowatt hours (kWh) per year to £34,000 for a large pole-mounted one generating 9,000 kWh per year.

Grants may be available to help local businesses looking to improve their energy efficiency and by signing a Climate Change Agreement (CCA) with the Environment Agency, you'll be eligible for a discount on the Climate Change Levy (CCL; a tax added to electricity and fuel bills).

The downsides are restrictions on use in less windy areas (an average windspeed of a minimum of 5m/s is needed), the need for an area free of obstructions, maintenance costs, and potentially higher business rates (renewable energy items are included as assets in business rate valuation).

More information on wind turbines for businesses can be found here.

Commercial solar panels

Solar panels are increasing in popularity in the UK: we are leading the way in Europe when it comes to installing them. Google searches for solar panels were 316% higher in March this year than the five-year average, and increased again over the summer amid the heatwave.

They function during daylight hours (they convert light rather than heat to energy), which – conveniently – aligns with business hours, and are surprisingly effective despite the UK's generally mild weather. The energy generated flows out in real time unless the system has a battery to store it.

Like wind turbines, solar panels have significant upfront costs – on average between £16,000 and £70,000 for small and medium businesses. But due to competition and better accessibility to technology, this is expected to drop by half over the next decade. Maintenance is straightforward and only needs to be done every four to six years. They last around 25 years and reduce monthly energy bills for this time as well as your business's carbon footprint.

To incentivise commercial solar panel installation, the government set up an initiative in 2020 – the Smart Export Guarantee (SEG) – which allows businesses to sell excess energy to their energy supplier. A smart meter is needed to monitor how much is sold. Public sector businesses may also benefit from interest-free capital from Salix Funding, a body funded by the Department of Business, Energy, and Industrial Strategy (BEIS) to improve energy efficiency and reduce emissions.

Disadvantages of commercial solar panels include requiring planning permission before having them installed, the effect on business rates (as with wind turbines), and the need for regular cleaning (panels are more efficient if dust is regularly removed).

From a residential point of view, solar panels could save households several hundreds of pounds each year, taking the edge (very slightly) off the rising energy cap. The upfront costs are the biggest put-off, but prices have dropped significantly over the last few years. The market value of a residential property can be increased by solar panels and by selling surplus energy to the SEG.

Improve your corporate social responsibility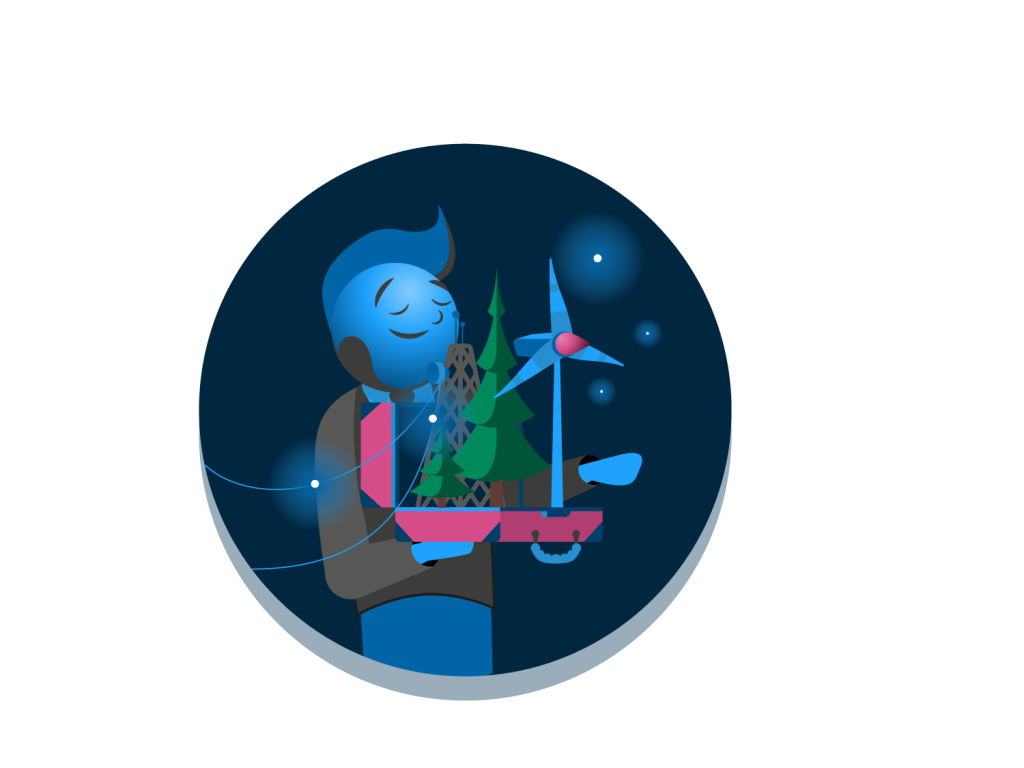 Corporate responsibility is key to a better corporate image. Robust initiatives strengthen reputation, boost consumer footfall, attract investors, attract new customers (particularly younger generations), and retain employees, all in addition to reducing your costs and playing your part in saving the planet.

Ultimately, fossil fuels are finite resources. Wind, solar, and water are not depleted by energy generation, and will persist long after fossil fuels have run out.

Going green now is not only a step in the right direction for the climate but is also a means to future-proof your business's energy strategy.

Sources

Press Office 2022, Record breaking temperatures for the UK, Met Office, viewed 22 August 2022, Record breaking temperatures for the UK – Met Office

Ashworth J 2022, 40°C heatwaves could happen every few years because of climate change, National History Museum, viewed 22 August 2022, 40⁰C heatwaves could happen every few years because of climate change | Natural History Museum (nhm.ac.uk)

ClientEarth Communications, Fossil fuels and climate change: the facts, ClientEarth, viewed 22 August 2022, Fossil fuels and climate change: the facts | ClientEarth

Anon 2022, Energy explained, National Grid, viewed 22 August 2022, How much of the UK's energy is renewable? | National Grid Group

Gough O 2017, An SME guide to renewable energy, Smallbusiness.co.uk, viewed 22 August 2022, A small business guide to renewable electricity in the UK

Anon 2022, Supply fears push up gas prices to record level, Business Matters, viewed 22 August 2022, Supply fears push up gas prices to record level (bmmagazine.co.uk)

Environment Agency, Climate Change Agreement, GOV.UK, viewed 22 August 2022, Climate change agreements – GOV.UK (www.gov.uk)

Anon 2022, Get a wind turbine, Zero Carbon Business, viewed 22 August 2022, Get a wind turbine – Zero Carbon Business

Anon 2020, Why are commercial solar panels so popular with UK businesses? Low Carbon Energy, viewed 22 August 2022, Why are commercial solar panels so popular with UK businesses? (lowcarbonenergy.co)

Anon 2022, Google searches for solar panels increase by 300 per cent as cost of living and energy crises hit, Business Matters, viewed 22 August 2022, Google searches for solar panels increase by 300 per cent as cost of living and energy crises hit (bmmagazine.co.uk)

Anon 2019, 2019 global energy trends: Statkraft's low emissions scenario, Statkraft, viewed 22 August 2022, https://www.statkraft.com/globalassets/1-statkraft-public/lavutslipsscenario/low-emissions-scenario-2019.pdf/