10 Technologies Entrepreneurs Say They Can't Live Without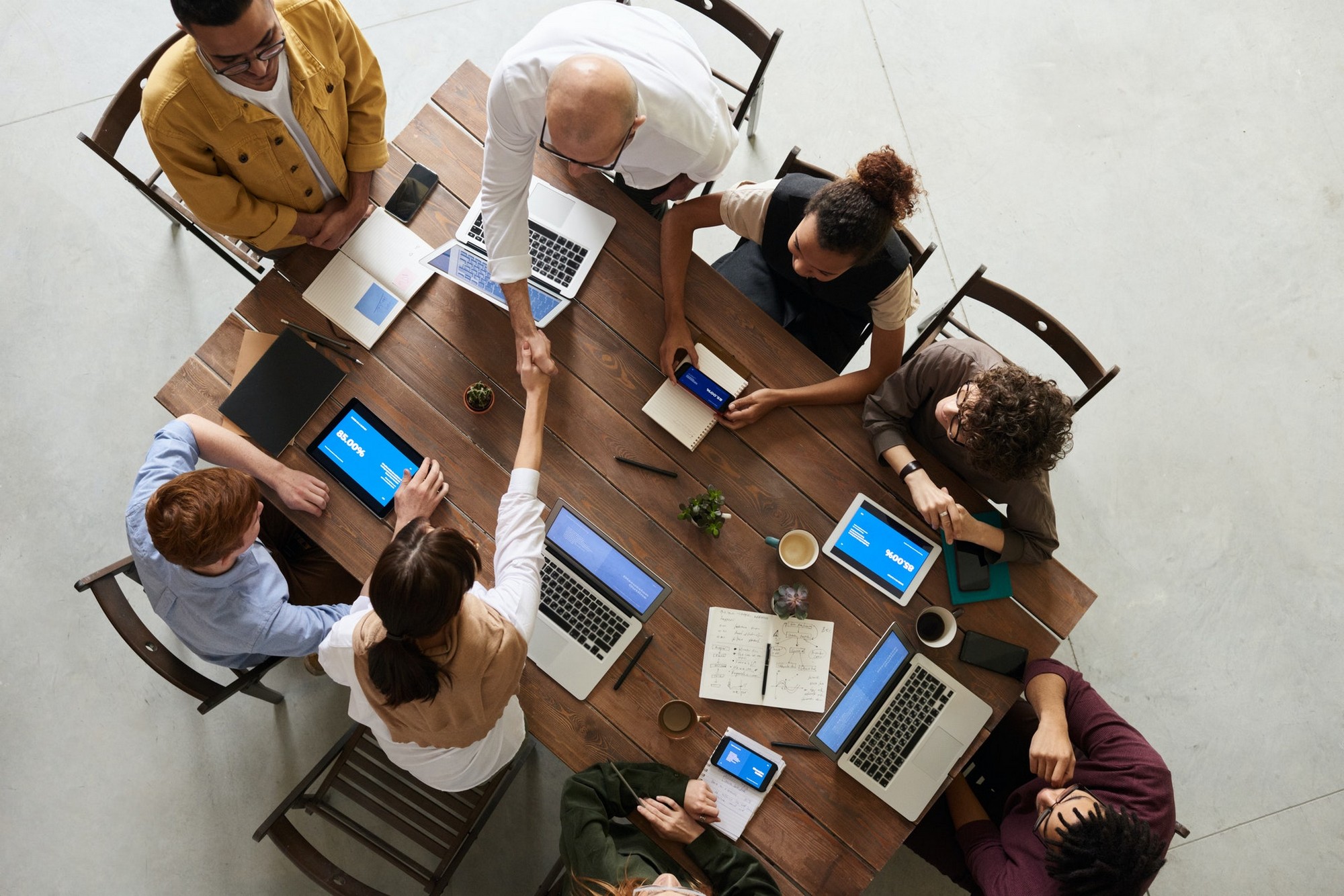 Nowadays, there are a variety of technologies that we can find online. Which among these technologies you can't live without? Also, if you are an entrepreneur, what technologies do you need? We have interviewed ten entrepreneurs in order to know which of these tools they rely on when it comes to running their business each day.
Slack
According to the co-founder and CEO of Commaful, Sydney Liu, communicating with Slack within the organization is more efficient than using email. It does not have any complicated threads or lengthy back-and-forths. Slack makes it easier and quicker to communicate. In fact, business communications will just be similar to personal communications. It includes several powerful community tools that are very valuable in organizing discussions and ideas.
Slack is messaging software that is most often used by business owners. In fact, it is greatly recommended by the leaders from a wide range of industries including the CEO of FrontApp, Mathilde Collin, Chau Nguyen from the site Hirewire, and many more.
Want to switch to More Than Accountants? You can get an instant quote online by using the form below. In a like for like comparison for services we are up to 70% cheaper than a high street accountant.
G Suite
The owner of Loans Now, Matt Collins, also a financial educator, admits that their company cannot survive without Google's G Suite. The tools that are included in the suite provides an opportunity for their team members to share documents with one another and at the same time, they can also work on projects together, regardless if some of its members are located halfway across the world.
With Google Hangouts, face-to-face communications can be possible with one another. They can still be productive even if they were not in the office together. Presentations can even be done in the G Suite and when they make conference calls with their clients, they can simply screen-share it to them. Although in the past, they have managed without G Suite, Collins admitted that they will never make that mistake again.
Trello
The chief marketing strategist and founder of Making Moxie, Shauna Armitage, also a freelance writer, revealed that when you are a freelancer, there is always a lot of moving parts. Trello is Shauna's favourite app. She uses this in keeping track of her to-dos, as well as her clients' works. This is just like having a digital whiteboard wherein you can easily reorganise things and best of all, you can see a calendar for your due dates. Ever since Shauna started, she's been using Trello because she is confident that nothing will be forgotten or lost.
Peter Kortenhoeven, a VR expert, Scott Brinker, a marketing technologist and Jonathan Cherki, a ContentSquare CEO, all affirmed that Trello has been very valuable to them, most especially when it comes to their daily task management and product development.
Toggl
According to the CEO of Eyeful Media, Antonella Pisani, the company's team will do several consultations with a variety of clients. Therefore, it is very important for them to keep track of the hours precisely so they will be able to bill their clients appropriately. With the help of the Toggl app, they can document their work easily and assign it to the appropriate project and client. Pisani further added that as a leader, checking how each person spends their time can be done easily.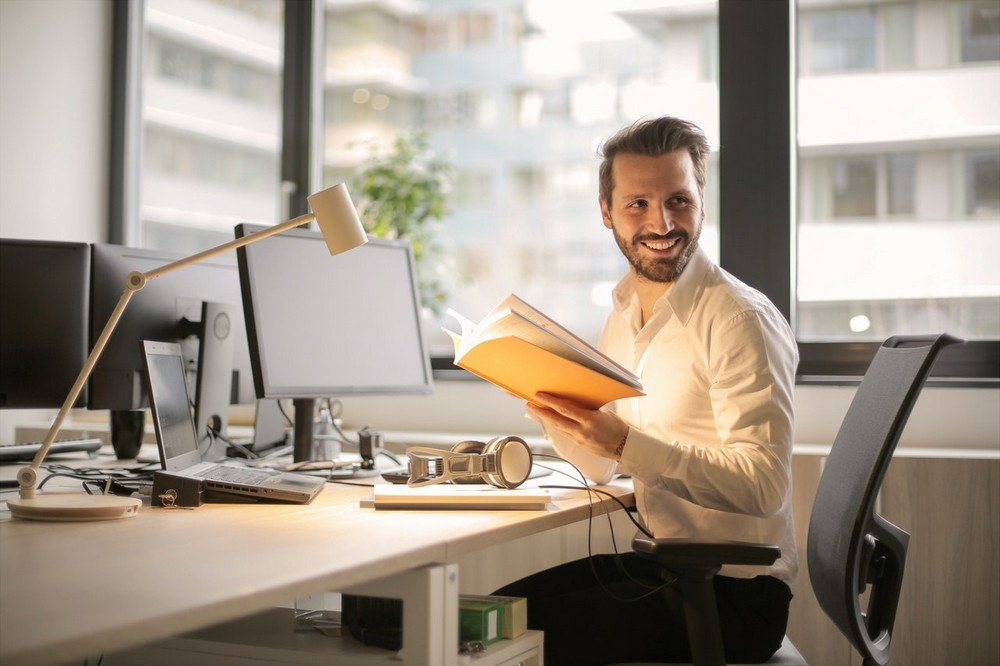 Boomerang
The CEO of the Higdon Group, Ray Higdon, revealed that Boomerang is an incredible plugin for Gmail, most especially, when it comes to productivity. By using Boomerang, you can set reminders on any or all of your incoming or outgoing email messages to ensure that you will know which of these emails are not yet responded to within a number of days. Although it also includes other features, yet this has actually helped them in making sure that significant but not urgent issues are handled right away.
Expensify
For the business owner, managing director, and founder of Red Beach Advisors, Ray McKenzie, a mobile application that can handle and manage his business expenses is something that he cannot live without. He prefers to use Concur or Expensify. This is very important to him since as an entrepreneur, he has to attend a lot of meetings, lunches, and other activities. This tool can help him in managing the financial situation of his company.
QuickBooks
QuickBooks is something that we cannot live without, most especially for the founder and leadership coach of Hall Coaching Group, Dr. Maelisa Hall. She particularly loved their app. By using this tool, your business transactions will be automatically categorized then you can instantly print your monthly profit and loss. It will also be easier for you to have a summary of your taxes. According to Maelisa, she has literally saved numerous hours every month after switching from a spreadsheet, which she used right from the start of her business.
Grasshopper
Grasshopper is a cloud-based virtual phone company. The co-founder of Maidstr, Rahwa Haile, admires the features of this tool since it helped them in showcasing the professionalism of the business. Keep in mind that this is not quite VoIP. In fact, it operates on top of your main phone provider. Grasshopper can even give you toll-free 1-800 number and extensions. It also offers text-based voicemails which you can obtain from your email inbox. With call routing, callers can be automatically transferred to the next available employee.
The mobile app of Grasshopper is also very handy to make calls from since it will give you the business name or telephone number. It also features call-forwarding, which is very valuable when you are working remotely or out of office. It allows you to reach any parts of the world.
Intercom
Intercom.io is an innovative business app that is extremely essential for any company. According to the co-founder of GreenPal, Gene Caballero, Intercom is something that they cannot live without. This customer engagement tool will give you the chance to interact with your clients at any point in time as long as they are on your site. By using this tool, Caballero admitted that they can insert into their onboarding funnel, allowing them to reach and interact with their clients and receive real-time feedback most especially during the critical time of the sign-up process. Using this data and real-time feedback, they can create a design or copy the variations in order to enhance the click-thru rate as well as the overall customer experience. By using this tool, Caballero said that they have obtained more than 40% increase in their conversion after implementation.
CoSchedule
This drag-and-drop editorial calendar is very useful for content and social media marketing applications. The co-founder of Rising Tide, Natalie Franke, says that this app is user-friendly and can provide you with a high-level overview of your content. Additionally, it allows you to create tasks, coordinate your colours, schedule your posts, and practically see all the things that are shown intuitively with your team. You can schedule posts on numerous platforms including Twitter, Facebook Groups, Facebook Pages, LinkedIn, Pinterest, and many more. Additionally, you can also save social media sharing templates and create campaigns which can save you more time.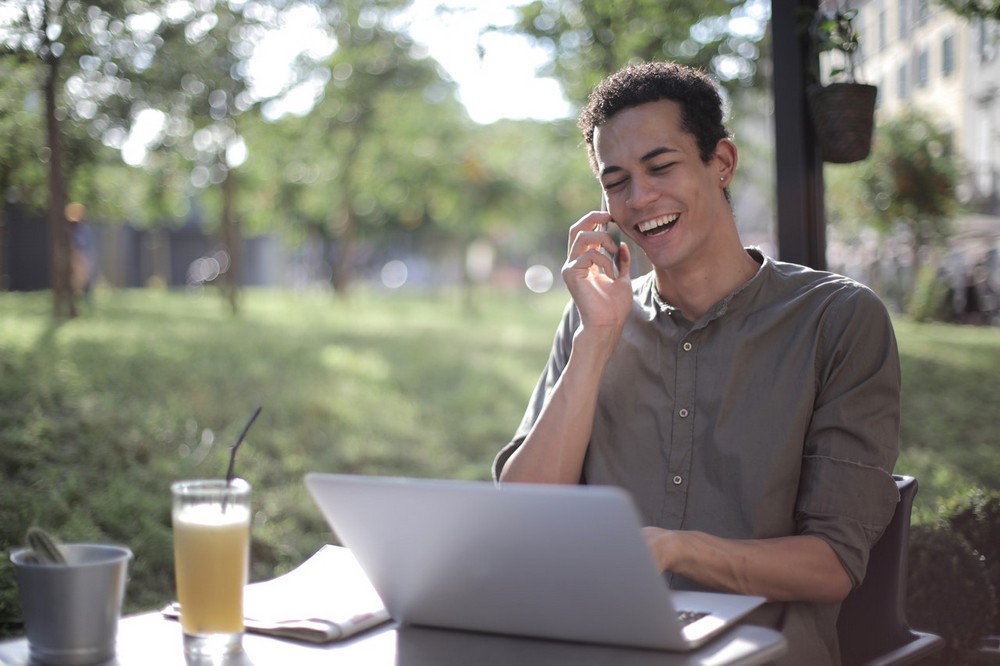 Other Tools That Entrepreneurs Can't Live Without
Today, there are a lot of tools to choose from, that is why it keeps us wondering what do these CEOs actually use in their daily activities. Aside from the top ten technologies that we mentioned above, there are still other tools that entrepreneurs could not live without and here are some of them.
HostGator
If you are not a tech guy then starting your own website can be daunting. Most startups use WordPress in creating the first version of their websites then install them in HostGator after purchasing their own domain.
Hotjar
Hotjar is used by Burgabox innovator Chuck Sillari and George Revutsky, the CEO of ROIworks. According to them, this tool is very valuable in understanding their web and mobile site visitors. This is an all-in-one solution that allows you to see the heatmaps of all your traffic. Every time a user visits your website, it will be recorded in a video-like form. In this way, you will be able to see where your visitors click, scroll, and move around in real-time.
Acuity Scheduling
Acuity Scheduling can be used in booking your interviews. According to Chad Rubin, an eCommerce entrepreneur, Manuel Opitz, the CEO of Mercuris and Michael Chapman, an Obamacare consultant, Acuity Scheduling is excellent for managing your calendar and booking efficiently.
Calendly
Anant Kale of AppZen and the co-founder of Linkett, Douglas Lusted have been using Calendly. This tool is actually the same with Acuity Scheduling, to make booking meetings and calendar management simple and straightforward.
Freshbooks
The CEO of Crisp Video Group, Michael Mogill, can quickly send his invoices to his clients because he uses Freshbooks. One of the features that he loves about Freshbooks is it will auto-remind his customers to pay, hence, he will not be the bad guy always.
CapShare
A lot of investors and founders have greatly relied on this Hornet App when it comes to issuing stock and managing equity which they can do in one place. With CapShare, they won't get bothered by spreadsheets and paperwork anymore.
Grammarly
The founder of Logz.io, Tomer Levy, does not want to send an email that includes some embarrassing typos. So, in order to avoid this, he lets Grammarly automatically check the spelling and grammar mistakes of all his writings.
Klipfolio
In order to create a dashboard that can keep their KPIs handy, CEOs use a combination of tools. One of the most used and recommended tools is Klipfolio because it features comprehensive integrations and modular capabilities. Other favourites include Geckoboard, Grow, and Google Analytics.
Metamask
If you are a crypto entrepreneur just like Eric Tang, then Metamask can be very valuable to you. As for Tang, he uses this tool as a digital wallet so he will be able to manage his crypto tokens and other cryptocurrencies effectively.
Asana
In today's times, teams and distributed companies often use project management software such as Asana rather than in-office meetings. For serial entrepreneur Karan Chaudhry, he finds Asana very useful when it comes to creating businesses and successful exits.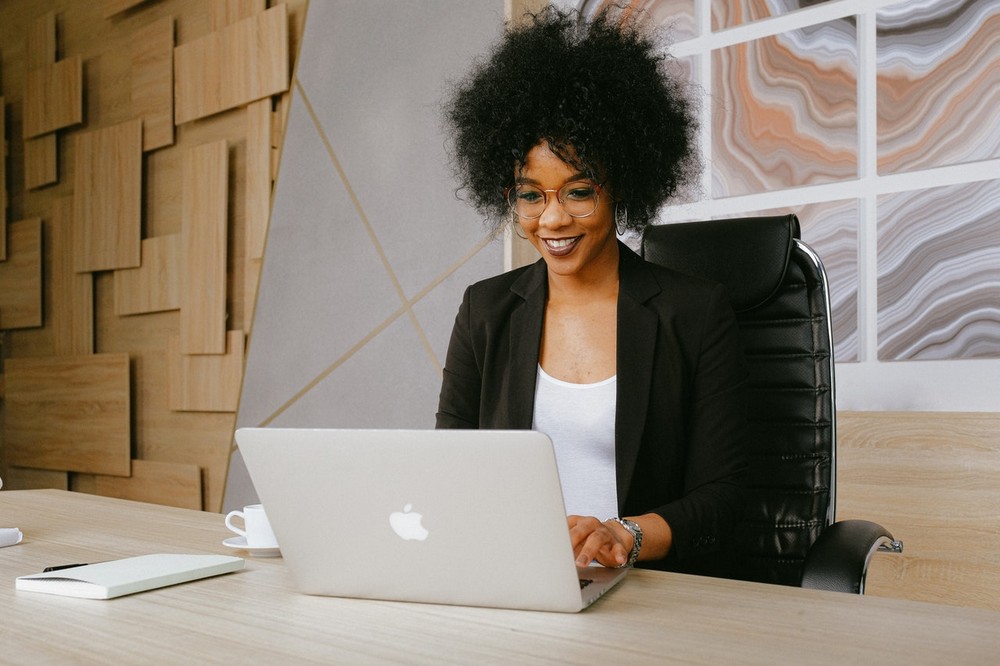 LastPass
The founder of Decentral, Jaxx and Ethereum, Anthony Di Iorio, recognises the significance of security and encryption in this digital age. With LastPass, he will be able to manage his diverse and complicated collection of passwords and remain secure.
Hubspot
Nowadays, CEOs are constantly battling to create a pipeline, managing their leads and closing deals. Peter Aronson, the founder of Biluu and an award-winning journalist, admits that he uses Hubspot CRM in generating leads, closing deals, as well as in managing his pipeline and sources.
Zapier
Zapier is another automation platform that can boost the backend of more businesses. According to Tommy Gibbons, the CEO of Piper, he uses Zapier so he can automate tasks and save more time while creating a business teaching kids to code.
Skype
Entrepreneur Scott Duffy admits that he needs Skype since he speaks around the world and has a worldwide audience. Ever since Microsoft acquired Skype, it still remains as the top option when it comes to international communications and video chat, despite having a close competition with other companies such as Zoom.
Stripe
Initially, the world of online payments was transformed by PayPal. Then came Stripe, which created an even more comprehensive toolkit for online business. Today, Stripe is greatly recommended by Hummingbird VC Dominik Vacikar and others in running any business.
Lever
If you are like Craig McLuckie of Heptio, who was able to raise $8.5 million, then you must hire immediately. McLuckie suggests that companies should use Lever to simplify their hiring process and helps them in tracking applicants easily.
BuzzSumo
Sujan Patel of WebProfits likes the idea that companies are using original content when they have to market. Patel uses BuzzSumo when analysing which content has the best performance and then he looks for key influencers that can promote his content.
The Top Inbox
Making a follow up with emails in your inbox can be mentally exhausting. Laurent Le Moal, who was responsible in Paypal's expansion to Europe, greatly depends on The Top Inbox when it comes to scheduling emails, tracking emails opened as well as in setting auto-followups from within his Gmail for Business account.