The Pros and Cons of Buying vs. Leasing Office Equipment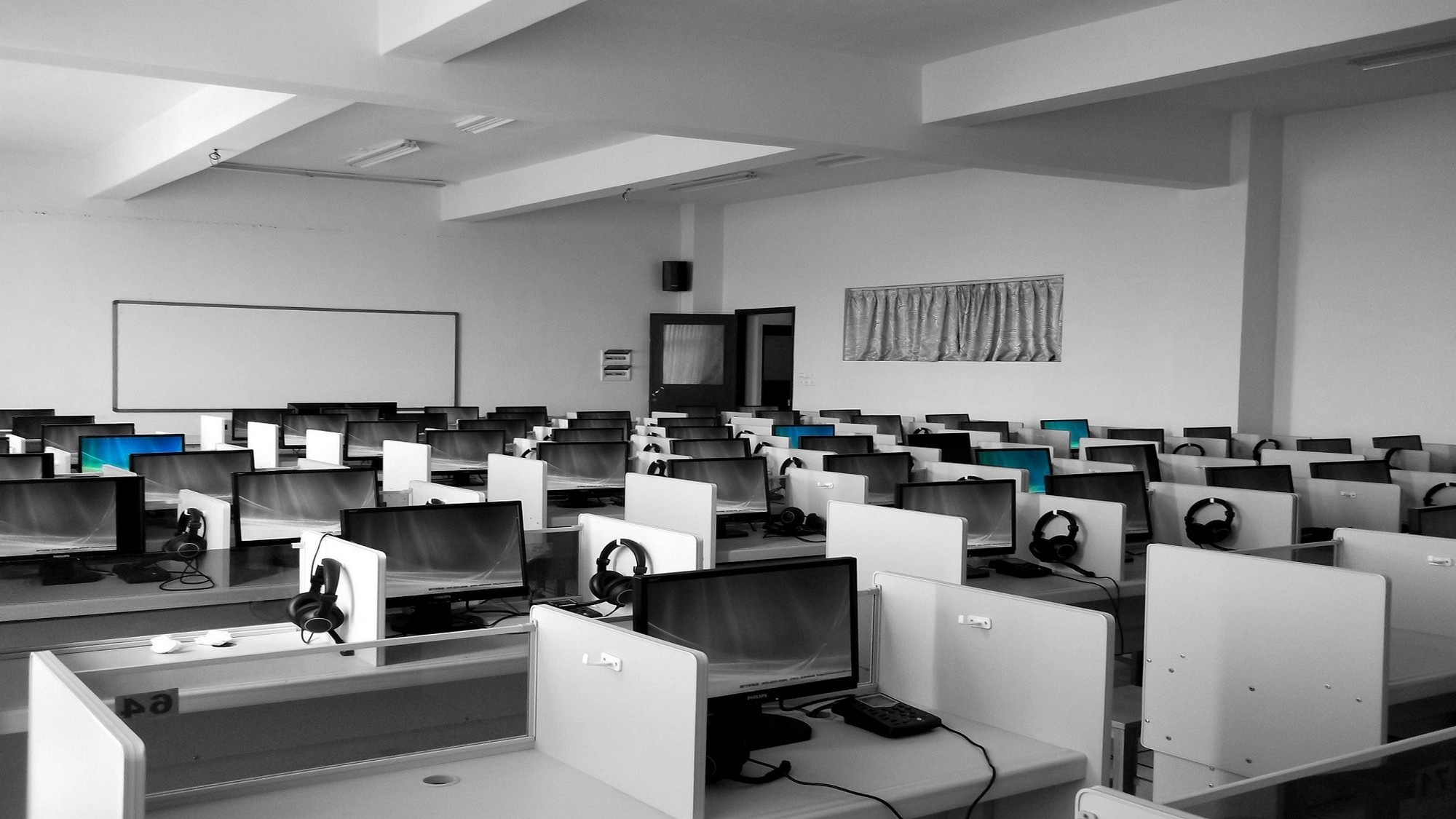 For business owners who require some equipment such as computers, machinery, and other types of equipment in order to operate their business, there are a lot of things to consider. Aside from simply contemplating the overall costs of buying or leasing the equipment, you should also think about the tax deductions, maintenance, flexibility and more.
As you narrow down the type of equipment that your business needs, it would be a good idea to also consider the pros and cons of leasing vs buying. In some cases, the cost-benefit of one option could heavily outweigh the other. When deciding whether to lease or buy your equipment, it is important that you should learn the pros and cons of each.
Some business owners are getting confused when deciding whether to lease or buy their equipment. Most probably, the right answer will likely depend on your particular situation. If you are a business owner who only has a limited capital or you require equipment that needs to be upgraded every few years, then the best option for you is leasing equipment. While buying equipment is a better option for equipment that has a long life as well for businesses which are already well-established.
Want to switch to More Than Accountants? You can get an instant quote online by using the form below. In a like for like comparison for services we are up to 70% cheaper than a high street accountant.
Every business is considered as unique. Nevertheless, when it comes to deciding whether to lease or purchase business equipment, it should be made on a case-by-case basis. Here, we are going to take a closer look at both options.
Why Should You Choose To Purchase Your Equipment?
The primary reason why business consultant Marie Forleo chose to purchase video equipment and computers is the tax deduction. Forleo manages MarieTV, an online TV show that offers small business owners some tips in operations and marketing along with a healthy dose of motivation. The show, which started in 2010, serves as a medium for promoting the coaching and consulting business of Forleo which is based in New York. According to Forleo, aside from enjoying a great tax write-off, she understood that she will be using this equipment more often. Generally speaking, she revealed that she likes to own things most especially the ones that she uses all the time.
Just like Forleo, Steve Sims also purchased all his equipment when he started Bluefish, a Los Angeles-based luxury concierge and travel service. However, for his new company, Taste of Blue, an online site where customers can click-to-purchase, Sims opt to lease office equipment such as a copier, printers, and computers for his nine employees. He believed that he was only wasting his money when he bought office equipment for Bluefish. Sims thinks that assets will depreciate right after you bought them. He says that if we can lease it, then we will. The money that he was able to save from leasing was used as an additional investment for his company and staff.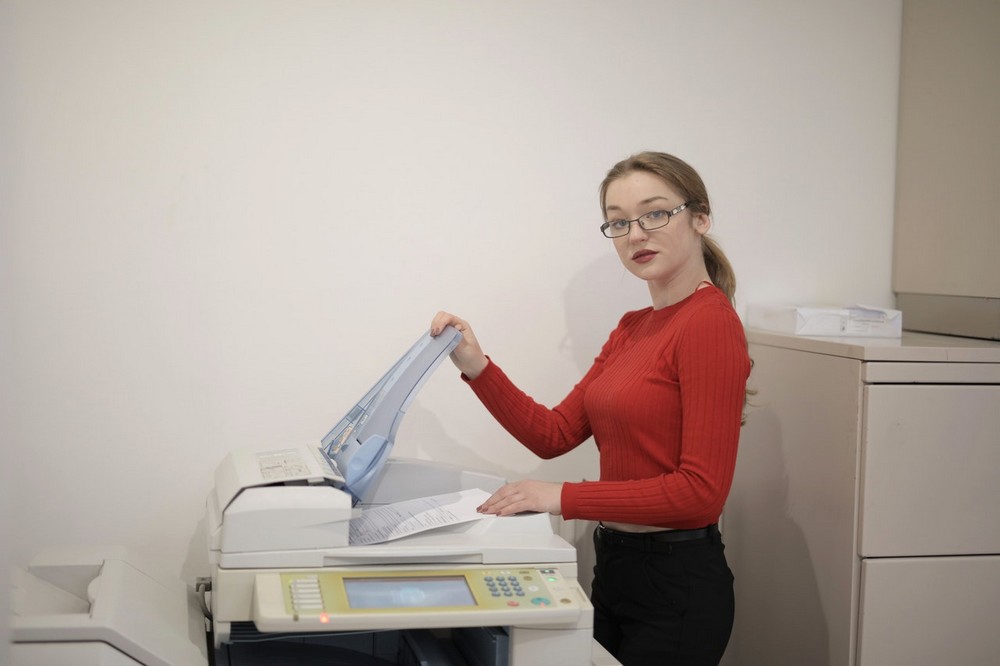 Why Leasing Could Be The Best Option?
When Shawn Royster started Royster Productions, a TV and film production company based in Las Vegas and Los Angeles, he bought everything from projectors, cameras to A/V gear, lighting, sound equipment and even computer equipment. He believes that they are much needed for seminars, live events, conferences, etc. But later on, he discovered that it was not a good option and leasing works best for this company.
At first, Royster chooses to buy his equipment thinking that ownership can improve his profit margins. However, by the time that the equipment had already paid for itself and the business has made some profit, the equipment became outdated and must be replaced with the new ones. So, Royster decided to sell everything and switched to leasing.
According to Royster, it's all about the latest technology. Whenever you buy something, it's going to be outdated in the long run. But when it comes to leasing, Royster believed that he can always have access to the latest equipment available.
What Option Would You Choose?
When deciding whether to purchase or lease the equipment needed in accomplishing the job, most often it will be determined based on flexibility against the cost of total control.
Regardless of what option you've chosen, both of these have their own advantages. Purchasing new equipment is straightforward. All you have to do is figure out the equipment that you need and find the best price. Or you could also consider other factors such as service, warranty, etc. The entire cost of the equipment can be deducted from your taxes during the first year or you can decide to spread it out over the next few years.
On the other hand, when you choose to lease or rent equipment then it will provide you with little or no deduction from your tax. However, it only requires a smaller upfront cost and the money that you have saved can be invested elsewhere. Also, upgrading the equipment down the road can be a lot easier.
Buying Equipment
Purchasing equipment can be very appealing, most especially since it comes with ownership and tax breaks. However, with its huge initial costs, this option may not be for everyone.
Advantages Of Buying New Equipment
Offers tax deduction. Purchasing new equipment permits you to fully deduct the amount on your tax return during the first year.
Ownership of the equipment. One of the most obvious benefits of purchasing your equipment is that you will be the owner of it. This can be advantageous on your part, most especially if the item has a long useful life and will not easily get technologically outdated in the near future, for instance, farm machinery, office furniture, etc. Since you are the owner of the equipment, then you are free to do some necessary alterations. You will also be liable for its maintenance, so you can easily get problems fixed right away. You don't need any permission when making changes or wait before problems will be addressed.
Allows total control of the system.
Gives you a competitive edge. Most especially, when it comes to rare and specialised equipment.

Disadvantages Of Buying New Equipment
Requires higher upfront costs. Buying new equipment may not be the best option for every business owner since the initial cash needed is a bit too high. Even if you want to borrow money from banks, most often these banks will require you to make a downpayment of at least 20%. Also, when borrowing money, your lines of credit will be tied up. Furthermore, lenders might put constraints on your future financial operations to guarantee that you can repay your loan.
Equipment can instantly get outdated. Although ownership is considered as one of the biggest advantages of purchasing equipment, oftentimes it can also be a disadvantage. This is because buying high-tech equipment comes with the risk that the equipment might get technologically obsolete which will force you to reinvest in new equipment. Some business equipment has extremely low resale value. For instance, the computer system that costs $5,000 now may only be worth $1,000 or even less three years from now.
Additional cost for its maintenance and repair.
Leasing Equipment
By leasing equipment, you will be able to preserve your business capital. At the same time, it can provide you with more flexibility, however, it could cost you more in the long run.
Advantages Of Leasing Equipment
Lesser upfront costs. The main advantage of leasing business equipment is that it permits you to obtain assets with minimal initial expenses. This is because it is only rare that equipment leasing will need a downpayment. So, you can acquire the equipment that you require without significantly affecting your cash flow. Since there is less investment then you can easily predict your payments. You don't need a large sum to buy what you need, making it easier for you to budget for the equipment that you require for a long period of time.
Acquire the best tool for the job. Leasing could be a great option if you need updated equipment regularly. You can easily and quickly acquire updated technology anytime. If you need to update your equipment on a yearly basis to make your business more competitive, then leasing can prevent you from getting stuck with outdated equipment.
Flexible terms. Usually, leasing has more flexible terms and is much easier to obtain compared to taking loans for purchasing equipment. This can be advantageous for those who have bad credit or requires a longer payment plan to lower their expenses.
Upgrade equipment anytime. By leasing equipment, you can easily upgrade your equipment. Leasing permits any businesses to solve the issue of obsolescence. Purchasing equipment that can easily get outdated can be a great burden on your business. Once your lease expires, you are free to lease new modern equipment.
Tax-deductible. Lease payments are usually considered as business expenses, hence, they can be deducted from your tax return. As a result, you can reduce the net cost of your lease.
Offers flexibility. You will have more options when choosing the type of equipment that you want to acquire. You will not be restricted by high upfront costs or won't hesitate in trying something new that could help your business.
No need to pay for its maintenance. With leasing, you won't have to worry if the equipment has some issues due to wear and tear or something needs to be repaired since the leasing company will be responsible for fixing the equipment.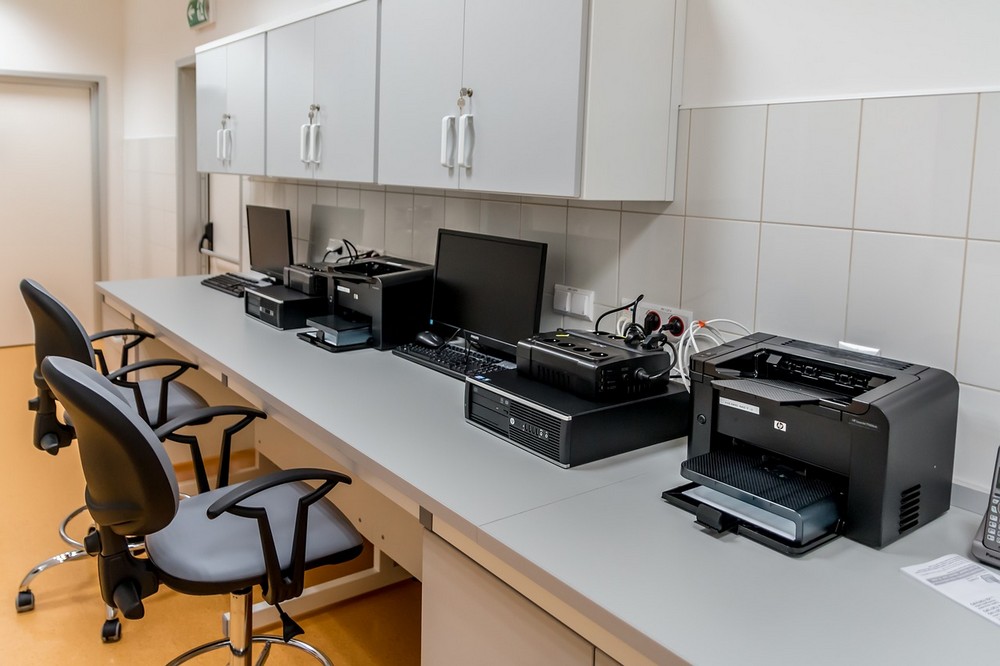 Disadvantages Of Leasing Equipment
Lesser tax write-off.
You are not the owner of the equipment. This means that you don't have equity in the equipment. You won't be able to sell the equipment once you are done using it. Hence, there is no potential that you can get your money back. Unless the equipment will become obsolete as soon as your lease expires, having no ownership can be a great disadvantage.
Could encounter problems with availability. The availability of the equipment will greatly depend on the stocks of the leasing company. It is possible that your choice of model or brand is out of stock or not carried at all. So, you don't have any other choice but to settle for something else.
Gets more expensive in the long run. Oftentimes, you will be paying higher costs over time compared to paying upfront. Some leasing options may require you to pay interests as well. You may not realise it but leasing any equipment is almost always more expensive compared to buying it. For instance, if you are leasing a computer worth $4,000 for three years with a regular rate of $40/month per $1,000, then the overall cost would be $5,760. On the other hand, if you had purchased it outright, then it would only cost you $4,000.
You must pay for the entire lease term. It will be your obligation to make payments for the whole lease period regardless if you have stopped using the equipment. Although there are some leases which allows you to cancel the lease in case your business changes its path and you will no longer be needing the equipment that you leased, however, the early termination fees could be huge. If you are forced to pay for a longer-term and had to keep the equipment even if you no longer need it, then you will just be wasting your money and space. This is quite challenging for larger equipment that you only used for a short period of time and don't have enough storage for it.
Maintenance is done based on the leasing company's specifications. Hence, it will be harder for you to get things fixed. Most often, you will be having disagreements with the leasing company when it comes to the responsibility of repairing the equipment and when the repairs will be done. What if you badly needed the equipment and it has not been fixed yet?
Should You Buy or Lease?
When deciding whether to buy or lease equipment, you need to determine the estimated net cost of that item. When doing computation, you have to consider important factors such as the resale value, tax deduction, etc. After you have figured out which option is more cost-effective, you also have to consider other intangibles, for instance, the chances that the equipment might get obsolete in case you are planning to buy it. Or perhaps you won't be needing the product anymore and your lease has not expired in case you are considering leasing.