25 Easy & Effective Real Estate Marketing Ideas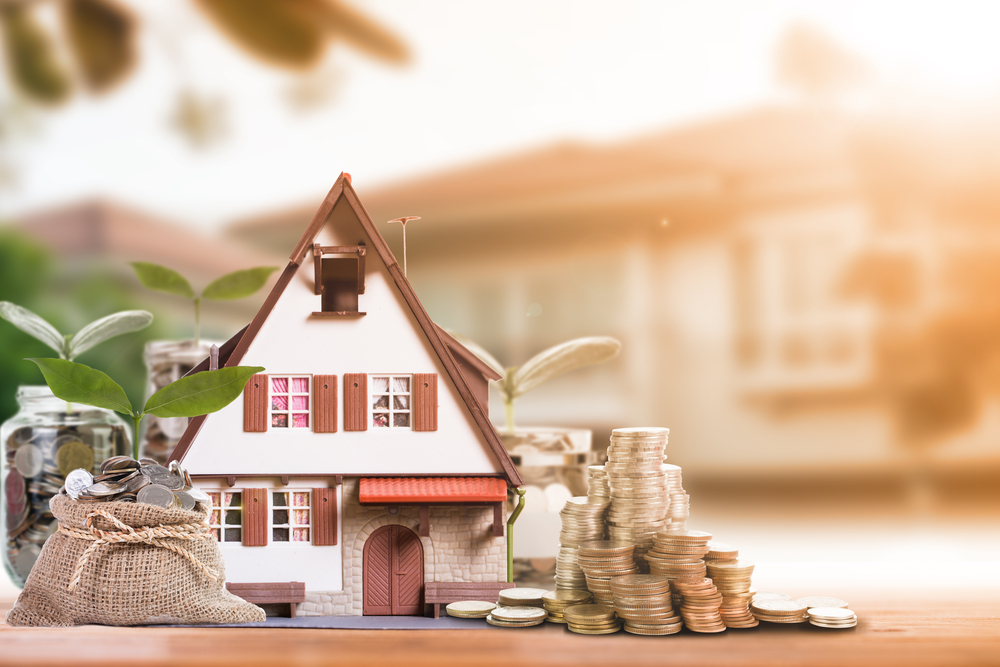 The housing market has experienced some ups and downs over the last decade, and estate agents have had to endure fierce competition throughout the market peaks and troughs.
Real agents on the ground are still so important in the home buying experience, but many potential buyers are looking online to source the information they need to get started with their house buying process, highlighting the vital importance for estate agencies to have an active online presence.
In this day and age you need all your wits about you to stay ahead of the competition. Here are some easy ideas to help you utilising all your online and offline marketing potential so you can set yourself apart from the crowd.
Want to switch to More Than Accountants? You can get an instant quote online by using the form below. In a like for like comparison for services we are up to 70% cheaper than a high street accountant.
1. Create an awesome website.
Most consumers today like to do their own leg work at home, from the comfort of their sofa. This applies to buying houses too. With systems like Google Street View easily accessible, there is so much information new customers can glean before they even contact you to view a property. Make it as easy as possible for them to find all this information – on your website. Include virtual tours, floor plans, plenty of photos, local information and maps. Detail helpful information about a particular area, like good schools, close amenities, great dog walking opportunities! Make sure your site is easy to navigate too, to insure your customers have a good experience. Enlisting the services of a professional is probably the best way to do this.
2. Make your site mobile-friendly.
In a tech-savvy world, much of our online time is spend using our mobile devices. It's important that your website is mobile friendly. You could take it one step further by creating a mobile app where potential buyers can view listings.
3. Set up on social media.
Make sure you have accounts with all the current mainstream social media networks, like Facebook, Twitter, Pinterest, Instagram, Google+, and keep active! Interact with users, share feedback, promote your properties. Facebook and Twitter are fabulous outlets for current news and interaction, but Pinterest and Instagram are also great ways to share pictures and provide images and information for individual listings. Include social sharing to your property pages too. Customers will be keen to show their favourite properties to friends and family so make it easy for them to email and share posts and pictures with social sharing buttons.
4. Capture new leads with content.
Create content for your website to draw people in. For example you could have ebooks, articles, or blogs with subjects like 'Things new home owners should consider before buying'. This content will help your website in the search engine rankings, so your website will attract traffic when people are searching for general home buying information.
5. Make use of local images.
Remember you are not just selling a house but the area, even the whole town. Showcase the best of what the area has to offer with beautiful photos of the local landmarks and sites.
6. Hire a professional photographer.
Great photography is key in the housing market. Bad photos are really going to affect the interest of potential clients, so its vital the photos really show a property to its best advantage. Hire a professional or invest in a good equipment and enrol in a course to learn the tricks of the trade.
7. Provide virtual tours.
Clients will want to understand as much information about a potential property as quickly as possible prior to a personal visit. Virtual tours are a great way to present an accurate preview of the property for potential buyers.
8. Make sure you are easy to contact.
Have your contact details all over your website. Also make a 'contact us' page that's eye-catching. Social media can also play a big part in being accessible to potential clients, so make sure you respond to contact made through any online portal.
9. Utilise Rightmove.
It's a starting point for so many searchers, so marketing your listings through Rightmove is a sensible way to make sure they are found quickly. They advertise themselves as the number one property website in the UK, and they top the non-advertised google ranking search for estate agents, so not listing with them is just a missed opportunity.
10. Social network advertising.
As organic reach is dwindling on social media sites such as Facebook, paying for Facebook ads are the most effective way to get your name in front of potential clients. Facebook's targeting features mean you will only pay to get noticed by your key audiences.
11. Keep an eye on the competition.
Make sure you know what other agencies in the area are doing. How are they presenting their websites? What social media interaction are they carrying out? Avoid their mistakes but replicate their successes!
12. Create a great business card.
Have plenty to hand, and hand them out generously!
13. Create a newsletter.
Email marketing is the biggest and best strategy for building client relationships. Gather an email address book and send your subscribers what they are looking for – up-coming listings for new properties, news on the market, price changes etc.
14. Go niche.
You could consider making yourself stand out by going niche. Find a corner of the market that has potential and become the go-to estate agents. (ie for family homes, or singles etc.) Making a name for yourself can make you memorable, especially in saturated areas.
15. Use emotional storytelling.
We all love a good story, use emotional and compelling stories to attract clients to your site.
16. Host a Webinar or even a Seminar.
Make yourself available locally and online by hosting a seminar or webinar. This is a great way to showcase your company's expert knowledge on all aspects of buying and selling, as well as establishing a relationship with new clients. Clients will be warm to you and your company if they feel they've benefitted from free information.
17. Snail mail.
Despite our technical advances, old school postal advertising still has its place, particularly for targeted audiences. Consider sending out postcards or leaflets to potential clients in specific postcodes.
18. Local sponsorship.
Consider sponsoring a local sports teams, a local event, or even school events. Signing up as a local sponsor often means getting your business logo on t-shirts, programs and leaflets.
19. Write a column in a local mag.
Getting yourself in local magazines or newspapers is a good way to get you and your company name out and about. See if you can land a regular writing slot. You don't want to take a heavy sales approach, just showcase your expert knowledge on subjects that are of interest to people in the local area; like movement in the market, rising prices, up and coming postcode areas etc.
20. Get Branded.
Get some branded goodies to hand out at local events. Its all good advertising, and you can take it as far as you like. Everyone likes a free pen, but there is loads of things you can get branded these days.
21. Partner with local businesses.
See if you can join up with another local business for a bit of free advertising. Get creative with your ideas for how you can both serve each other.
22. Testimonials
Including testimonials on your website is a great way to advertise that you have plenty of happy customers that trust and would recommend you. Seeing real life customer experiences will be appealing to new customers. So, when a customer has a good experience with you, ask for a testimonial. If possible, try to get a photo of them as well. Make the most of these recommendations by sharing them now and then on your social networking accounts.
23. Give a Local Care Package After Completion.
Your relationship with a client shouldn't end as soon as you complete. You want them to remember you, and hopefully share your details with others. Send a local care package to clients after they close, with local cinema tickets, restaurant gift cards, or perhaps some new mugs or something helpful for their new house. (Perhaps an opportunity to partner with a local business could present itself here!)
24. Create a Referral System.
Providing incentives for your clients to refer you to friends and families is a good way to round off the house sale. It also may help you obtain a glowing testimonial from them.
25. Keep in touch.
Keep that good relationship going months, even years later, to keep you in mind. You will get referrals long into the future. Ideas could include anniversary or seasonal cards in the post or by email.