Cash flow: keeping small business owners awake at night?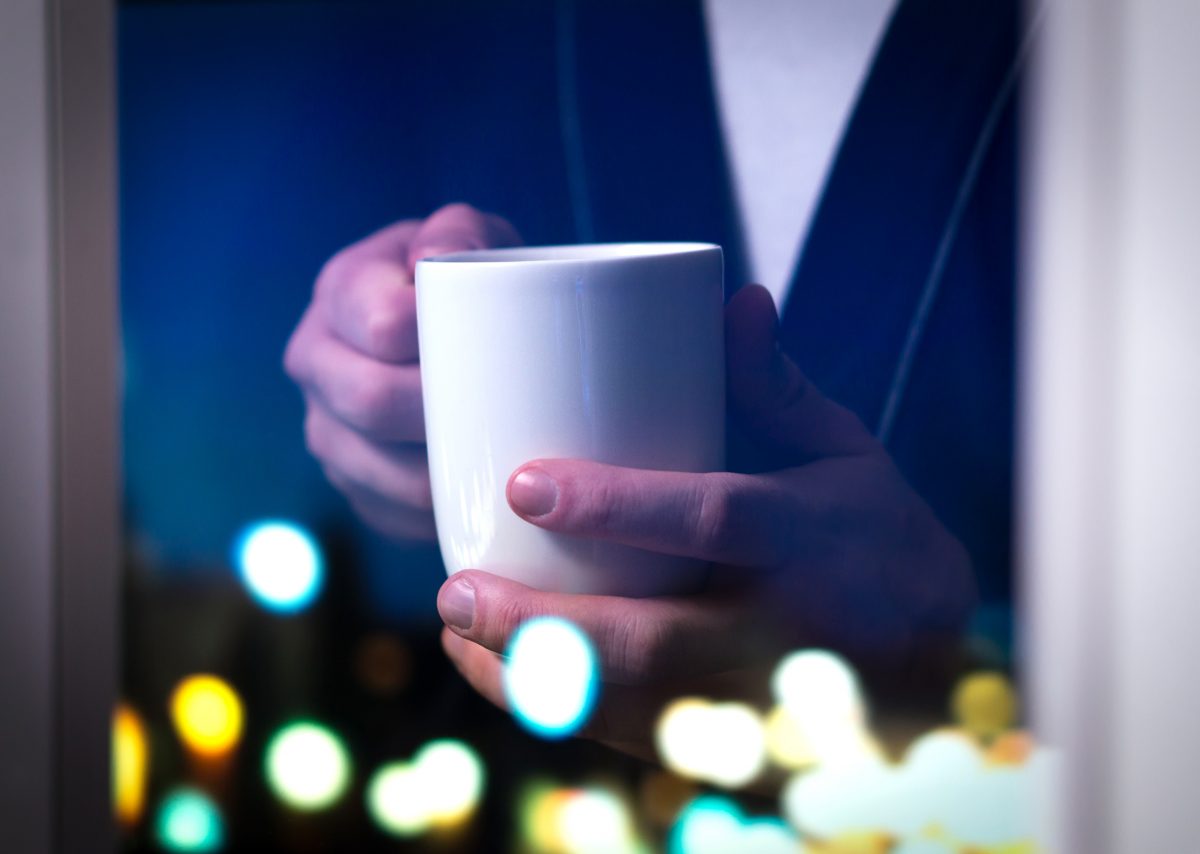 There's no shortage of reasons why small business owners may have trouble sleeping given the current economic climate – ongoing Brexit uncertainty, a cost-of-living crisis, 40-year-high inflation, an impending recession, and a pandemic are but a few of the challenges looming. But ultimately, many of the issues facing small business owners eventually boil down to one thing: money.

Will I earn enough? Can I keep expenses low enough to turn a profit? Will my business have the funds it needs to grow? Or even survive? Each of these weighs heavily on the minds of business owners.

Certified coins and paper money have been around since their creation in China in the seventh century BC. Even before then, it was a familiar concept; bartering with pieces of metal or other objects – such as seashells and animal skins – had been practised for millennia. Money now exists largely in terms of debits and credits; physical money is becoming almost a rarity (many of us haven't carried a coin in years). But cash continues to drive the economy, and the timing and availability of it determine whether a business will sink or swim.
Want to switch to More Than Accountants? You can get an instant quote online by using the form below. In a like for like comparison for services we are up to 70% cheaper than a high street accountant.

Making enough money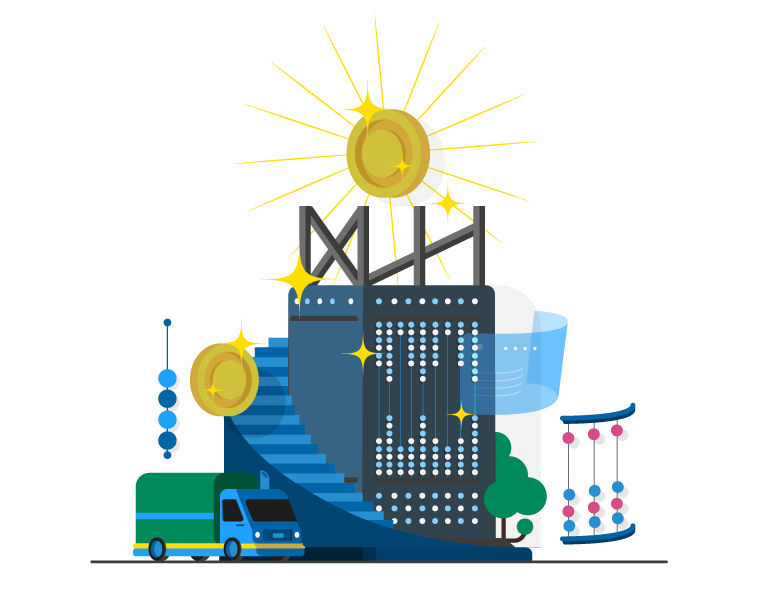 Revenue is largely dependent on the number of products or services sold, and the price charged for these. Depending on the maturity of the business, revenue could cause a headache for different reasons.

Building and preserving customer interest in products

New start-ups must first build up a customer base, which takes time. With so much choice already available to consumers (particularly since the ecommerce explosion in 2020), it can be difficult to achieve a foothold in the market unless you're offering something truly innovative. This is where market research can prove vital. Detailed market research helps determine exactly what consumers need and ensures there's a demand for what you're selling. It also provides an opportunity (for new and established companies alike) to evaluate the competition and set a realistic price.

Retaining customers is the next challenge. Most products have low switching costs, meaning customers can shop around for the best value. Strong brands are more likely to retain customer loyalty, as well as those that nurture their customers using loyalty programmes and targeted marketing (both of which have been shown to boost spend per customer).

Some products stand the test of time – such as classic Coca-Cola, which on trying to advertise a recipe change to customers (New Coke) had to do a spectacular U-turn, removing New Coke from the shelves and reinstating the classic version after just 79 days – but others quickly fatigue. Investment in research and development could generate a new product to reignite interest in a brand. Endorsement on social media is also becoming a reliable strategy for boosting the popularity of products.

Organic growth is the way most small businesses expand. It is achieved through the development of internal resources, and generating higher revenue is a key component. For more details on strategies to achieve organic growth (and higher turnover), please read our blog post Growing your business: the different options.

Minimising expenses: the biggest business challenge of 2022?

Expenses feature prominently in the top concerns of business owners. Research from the Co-operative bank found increasing operating expenses to be high on the list of small business owner concerns, second only to the impact of Brexit on the economy. Notably, those results were before the 2022 cost-of-living crisis struck – the result would likely be even more poignant now.

Rising prices across the board

Fuel prices have soared since the end of COVID-19 restrictions, accelerated further by the Russian invasion of Ukraine in February this year. Most businesses have been affected to some degree by increasing fuel costs, either by more expensive logistics or an increase in supplier prices. Supply chains across the country are feeling the pressure. The rise in energy prices has also contributed to higher overheads – only domestic contracts on standard variable rate tariffs are subject to the recent price cap increases, but rising energy costs (irrespective of the price cap) will still translate to more expense for businesses.

The next issue is 40-year-high inflation and the resultant cost-of-living crisis. In PayPal's 2022 Business of Change Report, over three-quarters of small business owners cite the rising cost of living as the biggest threat to them in the coming year. Not only do inflation and higher cost of living directly add further strain to supply chains but also necessitate salary increases to retain employees struggling with their own finances. High employee turnover is expensive, and the loss of experienced workers reduces productivity for up to 6 months while a new recruit gets up to speed (potentially costing £25,200 per new hire).

The Office For National Statistics distributes a voluntary fortnightly business survey to collect real-time information on issues affecting businesses. The results of their most recent (at the time of writing this was dated 30 June 2022), half of businesses had experienced increases in the price of goods and services compared to a month earlier. Over a third were feeling the effects of the energy price rise.

For a deeper dive into the impact of rising inflation and labour shortages, please see our earlier blog posts via the respective links.

Contingency planning

COVID-19 simmered in other parts of the world for several months before the UK experienced its full wrath in March 2020. The biggest pandemic of our lifetimes to date posed huge logistical and staffing challenges for most companies. While the last pandemic of this scale was the Spanish Flu just over a century ago in 1918, scientists predict we are likely to see another one in the fairly near future.

Bill Gates – Co-Founder of Microsoft and all-round philanthropist – predicts another outbreak within the next 20 years with the potential to escalate into a pandemic. His claims are based on increasing global travel, climate change forcing species to migrate to different areas, and invasions of natural habitats.

In March 2022, Simply Business estimated that COVID-19 had already cost small businesses over £109 billion. To prevent the same from happening again (not necessarily limited to pandemic planning, but also including other unexpected events), many businesses are drawing up contingency plans. These involve assessing the biggest risks to the business, the effect they might have, and how to prevent huge disruption in the event something unexpected does happen. This could include identifying the employees central to essential operations and diversifying supply chains to include local suppliers.

Lenders supporting small businesses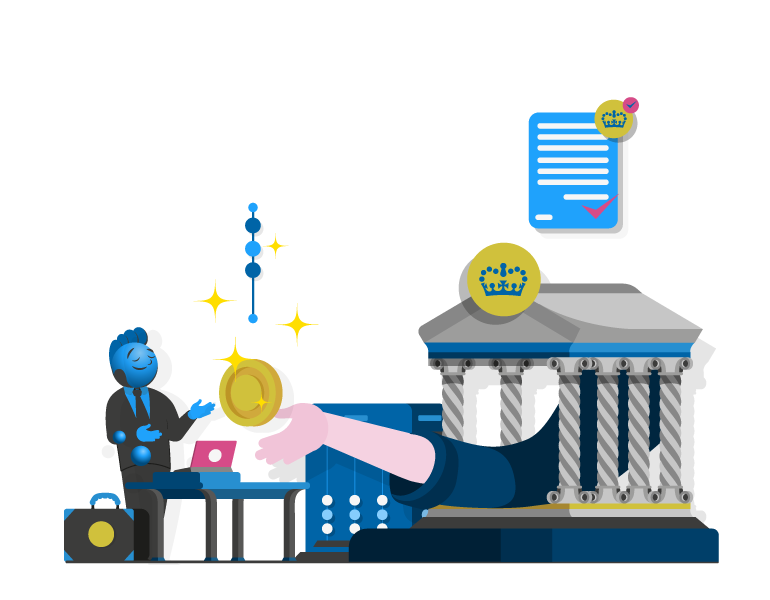 Small and medium businesses (SMEs) are recognised for their central role in the economy: they account for three-fifths of employment and over half of turnover in the private sector. Many banks have launched initiatives to help SMEs via their lending funds – HSBC does so annually. Their 2022 fund is worth £15 billion and is intended to support employment and growth opportunities.

It comes at a time when successful finance applications are at a low, signifying less lending to smaller businesses. Only 9% of small businesses applied for finance (a figure that has been falling for over a year and a half) and only 43% were approved in the first quarter of 2022, according to the FSB's Small Business Index.

Loans from other lenders are also available – a summary from Small Business Prices.co.uk can be viewed here.

More Than Accountants can help you with financial reporting and analysis

Staying on top of your accounts and financial reporting is pivotal to reducing unnecessary expense and identifying areas that can be streamlined to improve efficiency.

More Than Accountants include quarterly (or monthly, depending on your individual requirements) reporting in their accounting packages, giving you an opportunity to take timely, decisive action on suboptimal performance. They also include tax advice as standard, which can reduce your liability by accessing the various reliefs available to you.

Prioritise your well-being

The stress of having a small business in such trying times can take a toll on mental health.

A survey published by Mental Health UK and iwoca (small business lender) found that four in five business owners suffer episodes of poor mental health several times each year. The pandemic has added to existing struggles, culminating in many business owners suffering panic attacks and episodes of depression. In their survey, half had never accessed mental health support services.

Help is available if the stress of running a business is becoming too much. Taking some time to rest or spending time with friends and family may go a long way to helping with stress. For those who need further support, NHS Choices offer advice on mental health and how to access additional services.

Sources

Tikkanen A. A brief (and fascinating) history of money. Britannica, viewed 7 July 2022 A Brief (and Fascinating) History of Money | Britannica

Ritschel C 2019, New coke: Coca-Cola bringing back controversial drink in honour of Stranger Things, Independent, viewed 6 July 2022 New Coke: Coca-Cola bringing back controversial drink in honour of Stranger Things | The Independent | The Independent

Spicer S 2019, Business challenges for UK small to medium companies. Smallbusiness.co.uk, viewed 6 July 2022 Business challenges for UK small to medium sized companies – Small Business UK

PayPal Author 2022, Business of change: wellness and empowerment report 2022, PayPal, viewed 7 July 2022, Business of change report 2022 | wellness & empowerment (paypal.com)

Brignall M 2021, 'The great resignation': almost one in four UK workers planning job change. The Guardian, viewed 7 July 2022 'The Great Resignation': almost one in four UK workers planning job change | Work & careers | The Guardian

Hopson E 2022, Business insights and impact on the UK economy: 30 June 2022, viewed 7 July 2022, Business insights and impact on the UK economy – Office for National Statistics (ons.gov.uk)

Spiralet T 2022, Bill Gates warns another global pandemic to hit within twenty years, Express, viewed 8 July 2022 Bill Gates warns of another global pandemic in the next twenty years | World | News | Express.co.uk

Smith C 2022, Cost of Covid-19 to small business now exceeds £109 billion, Simply Business, viewed 8 July 2022 How much did Covid-19 cost small businesses? (simplybusiness.co.uk)

Anon 2021, UK small business statistics, FSB, viewed 7 July 2022 UK Small Business Statistics | FSB, The Federation of Small Businesses

Anon 2022, HSBC launches £15BN fund to help UK SMEs and their local economies, Business Matters, viewed 8 July 2022 HSBC Launches £15BN fund to help UK SMEs and their local economies (bmmagazine.co.uk)

Anon 2022, FSB Voice of Small Business Index, Quarter 1 2022, Federation of Small Businesses, vied 8 July 2022 FSB Voice of Small Business Index, Quarter 1, 2022 | FSB, The Federation of Small Businesses

Anon 2022, Top 25 business loans: compare lenders from £1k to £10m+, Small Business Prices.co.uk, viewed 8 July 2022, Top 25 Business Loans: Compare Lenders From £1k to £10M+ – SmallBusinessPrices.co.uk

Anon 2021, Four in five small business owners tell us they're experiencing poor mental health, Mental Health UK, viewed 7 July 2022 Four in five small business owners tell us they're experiencing poor mental health – Mental Health UK (mentalhealth-uk.org)

Anon 2022, Mental Health, NHS, viewed 9 July 2022, Mental health – NHS (www.nhs.uk)