Understanding supply chains and the challenges they face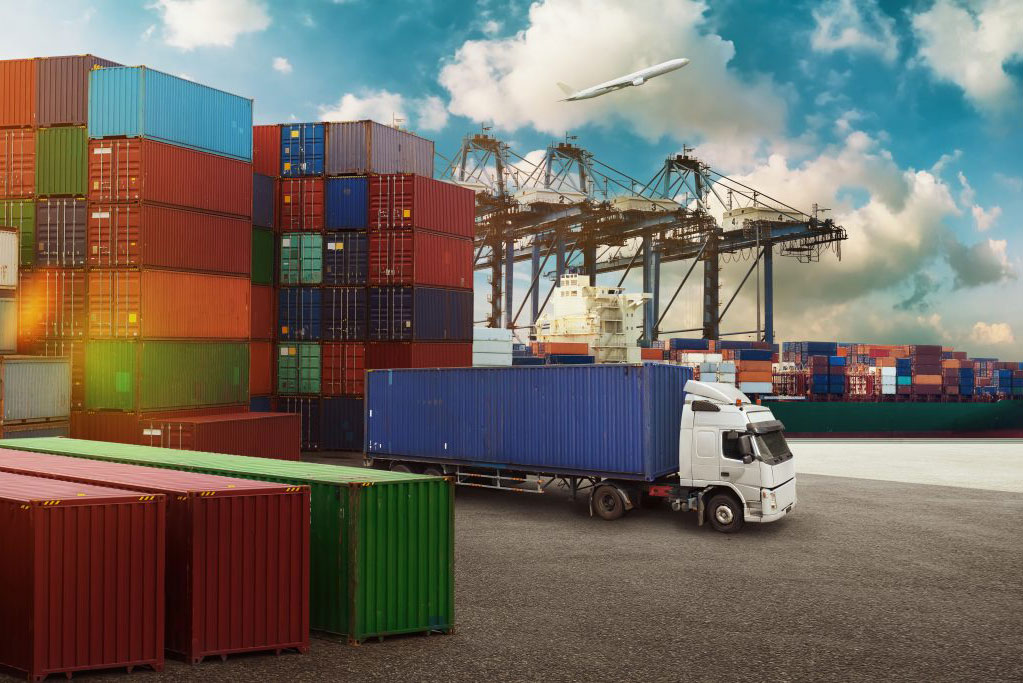 Supply chain problems have featured regularly in recent headlines – from elusive microchips to petrol pumps across the country running dry. The last five years have seen unprecedented pressures on supply chains; Brexit, COVID-19, and the Russian invasion of Ukraine have all resulted in disruption in very different ways. Since mid-2021, the UK (and in fact the whole world) has struggled with delayed deliveries, price increases and product shortages.

A supply chain is the sequence of events that enables a company to access the resources it needs and deliver a final product to its customers. Supply chains comprise all the activities, materials, logistics, storage facilities, distributors and retailers involved in everything from pre-production to final delivery. Getting the supply chain right can drastically lower costs.

Each step is intricately linked to the others, and disruption of one part of the chain creates a ripple effect that spreads through the rest.
Want to switch to More Than Accountants? You can get an instant quote online by using the form below. In a like for like comparison for services we are up to 70% cheaper than a high street accountant.

How a supply chain works

The first (and key) step of the supply chain is working out customer demand for a particular product; this is the foundation on which the rest of the chain is built. Errors could result in the manufacture of insufficient product if the demand is higher that expected (resulting in lost potential earnings) or excess inventory (which could end up obsolete). Anticipated demand can be determined by analysing historical market data and current consumer buying trends.

Once a company has an idea of the number of final products they need over a specific timeline, raw materials and components need to be sourced from suppliers. Reliable suppliers who deliver high-quality goods on time are crucial to an efficient supply chain. Often, several materials feed into a single product, and all need to be coordinated to fit into planned manufacturing runs. Uncertainty around availability of materials may necessitate inventory stockpiling; this could be indispensable in the event of supply chain disruption but could also result in wasted inventory should it expire before use.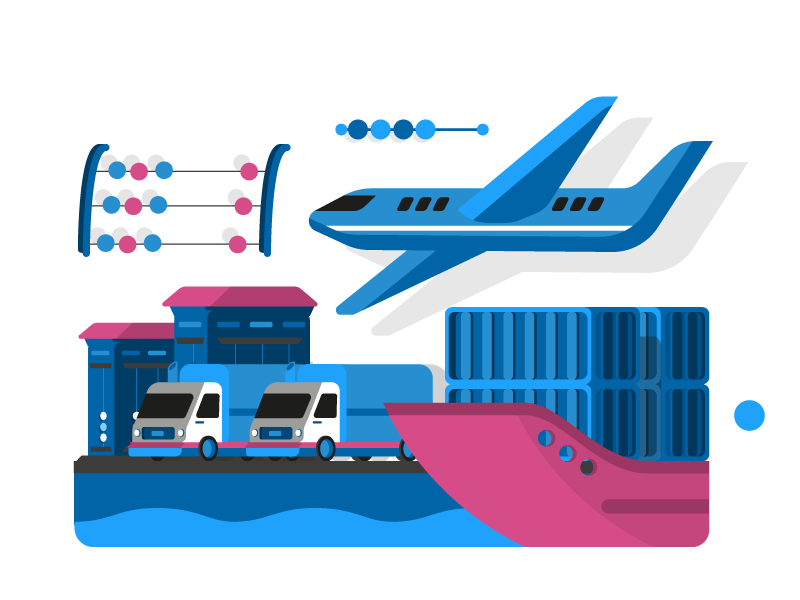 Logistics refers to all transport involved in the supply chain. Raw materials need to be transferred to the factory for product manufacture, and finished products delivered to warehouses, retailers, distributors or direct to customers. Depending on the location of suppliers and customers in relation to the business, this could involve carrying by road only, or overseas by sea and air. We are in the midst of a particularly turbulent time in relation to transport; the rising cost of fuel in the UK will hit freight costs, and customs checks could delay movement across the border into the UK, particularly from the EU where new regulations were introduced on 1 January 2022.

The different types of supply chain model

Several different supply chain models exist, some that focus on efficiency and others responsiveness to changes in demand. The overarching aim is to develop one that meets customer demand at the lowest cost.

Efficient supply chain models

Efficiency-oriented supply chain models include continuous flow, efficient chain, and fast chain models.

Companies who manufacture a product with little variability can do so using a continuous flow model. For this to work, customer demand must be steady and processes reliable enough to keep production ongoing. A constant supply of materials is necessary to prevent delays. It works well for common items with a short shelf-life, such as bread and other perishables. It is not well suited to companies that see large fluctuations in the demand for their products and relies on dependable suppliers.

Efficient chain models are used when efficiency is essential, generally by businesses in highly competitive markets. Inventory management is a key component of the efficient chain model, and use of a just-in-time inventory system ensures items arrive and enter production immediately, eliminating storage costs and obsolete inventory. Success relies on dependable suppliers (and logistics), good knowledge of customer demand and inventory management systems that can restock materials quickly.

The fast chain model is more suited to companies that experience rapid oscillations in demand, such as fast fashion (where items trend for short periods of time). Products must be able to pass from conception to manufacture and sale quickly before demand drops.

Responsive supply chain models

The flexible, agile, and custom configured models focus more on responsiveness to changes in demand.

Flexible models suit businesses that manufacture products with predictable variations, such as seasonal movements – production can be seamlessly kick-started and tapered off as demand rises and falls. A flexible strategy relies on having good relationships with multiple suppliers and use of reliable technology.

Agile models are used by companies where the demand for product can be unpredictable. Excess capacity on production lines is needed to allow it to be ramped up at short notice.

The custom configured model is a hybrid of continuous flow and agile that provides an opportunity for product customisation. Car manufacturers are one example that often use this supply chain model, where bespoke specifications can be built into a new car.

Challenges in recent years

2020 onwards has seen its fair share of supply chain challenges – few would disagree that Brexit, COVID-19 and the Russian invasion of Ukraine have inflicted chaos on availability of products and cost of logistics.

Brexit

The UK formally left the EU on 31 January 2020, entering an 11-month transition period before leaving the single market and customs union on 31 December 2020. Its proximity to the COVID-19 pandemic makes it difficult to attribute the full impact, but industry bosses feel Brexit played a huge role in creating employment gaps in haulage, warehousing and hospitality. The entrance of low-skilled workers from abroad has been hindered by domestic policies, limiting options for filling the gaps. In the three months to November 2021, there were a record 1.2m job vacancies in the UK.

The labour shortage has impacted logistics, with the haulage industry struggling to find truck drivers (especially when exacerbated by illness and isolation periods due to COVID-19). The Road Haulage Association claims 100,000 additional truck drivers are needed in the UK to keep logistics flowing.

Hold-ups at the border between the UK and EU have been documented since full customs declarations were introduced on 1 January 2022, further adding to delays. Without the ability to transport materials efficiently from supplier to factory, the manufacturing processes halts, ultimately leading to product shortages. Companies reliant on just-in-time manufacturing will be especially vulnerable to these hold-ups.

COVID-19

COVID-19 inflicted additional delays to international product transport, as restrictions at borders fluctuated, impairing delivery of raw materials and components. Manufacturing processes were interrupted by spread of the virus through workplaces, or though the need to implement social distancing restrictions in factory settings. High rates of COVID-19 across East Asia disrupted the manufacture of semiconductor microchips, resulting in a cascade of product delays ranging from cars to smartphones.

A 2020 survey carried out by Ernst & Young (EY US) has indicated that 72% of companies surveyed experienced negative effects on their supply chain during the pandemic.

The same survey also found that COVID-19 has triggered a change in the way supply chains are viewed; increased emphasis on efficiency, workforce retention, transparency, and resilience are top priorities for those surveyed. Supply chains are morphing into supply networks to reduce reliance on a single supplier; and digital transformation is enabling this shift.

COVID-19 has been blamed for a reduced variety of food available in shops, difficulty getting hold of edible items and trouble accessing some medications.

Developing supply chain resilience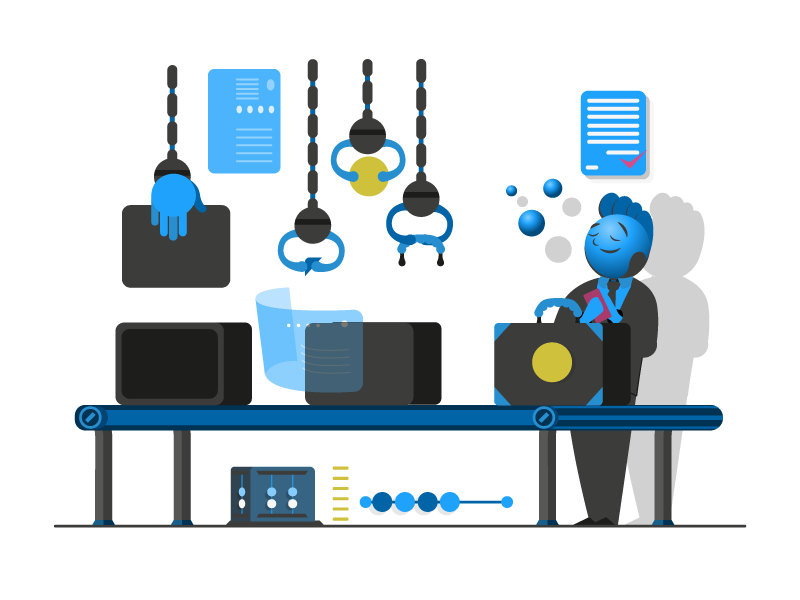 Reliance on a single supplier can be cost-effective but risky; any disruption to their business or transport links could wreak havoc on your own supply chain. Buying from multiple suppliers based in different locations provides contingency in the event one of them experiences problems. It may be worth spending the extra money (sacrificing economies of scale) for the security of a reliable inflow of materials and components.

Using local suppliers can facilitate business continuity by avoiding the border 'red tape' and new custom policies. We're not out of the pandemic woods just yet, and in the event of further COVID-19 mutations, we may see future restrictions on international travel and cargo transport: using local suppliers minimises disruption in such an event. Again, customs delays are avoided, and the impact of Brexit rendered irrelevant (assuming your supplier themselves don't rely on international resources).

Where overseas transport is unavoidable, brushing up on customs regulations could save valuable transport time by ensuring vehicles are not turned away at the border due to incorrect paperwork.

Just-in-time inventory is popular, particularly in the efficiency-focused supply chain models. But stockpiling (to a degree) could be beneficial in the event of possible product shortages. The downsides are the cost of storage and risk of inventory expiration, but it would mean guaranteed availability of a material at short notice.

Final thoughts

Supply chains are the foundation on which businesses are built. Disruption to one link in the chain cascades through the whole thing, impairing ability to meet customer demand. Supply chain disruptions are no stranger to the headlines in recent times, and product shortages are increasingly common. Though building resilience into a supply chain often comes at a higher price that relying on a single supplier, it could be a lifesaver in the event of unexpected disruption.

Sources

Anon 2022, Key Brexit Dates, Greater Birmingham Chambers of Commerce, viewed 2 April 2022 Key Brexit Dates | All You Need To Know | GBCC | GBCC (greaterbirminghamchambers.com)

Kenton W. 2021, Supply chain, Investopaedia, viewed 4 April 2022 Supply Chain Definition (investopedia.com)

Stevens C 2020, What is just-in-time (JIT) inventory management? Business.org, viewed 4 April 2022 What Is Just-In-Time Inventory Management? | Business.org

Parikh S 2020, 6 supply chain models you need to know, CIN7 Orderhive, viewed 5 April 2022 Learn about "6 Types of Supply Chain Models" – Orderhive

O'Carroll L 2021, Is Brexit of Covid to blame for Britain's supply chain crisis? Guardian, viewed 5 April 2022 Is Brexit or Covid to blame for Britain's supply chain crisis? | Supply chain crisis | The Guardian

Casey A & Murphy R 2021, Changing trends and recent shortages in the labour market, UK: 2016 to 2021, Office for National Statistics, viewed 5 April 2022 Changing trends and recent shortages in the labour market, UK – Office for National Statistics (ons.gov.uk)

Forrest A 2022, Lorries stuck at checkpoints for four days due to 'terrible' new Brexit red tape, Independent, viewed 5 April 2022 Lorries stuck at checkpoints for four days due to 'terrible' new Brexit red tape | The Independent

Anon 2021, Full customs controls start on 1 January 2022, GOV.UK, viewed 5 April 2022 Full customs controls start on 1 January 2022 – GOV.UK (www.gov.uk)

Harapko S 2021, How COVID-19 impacted supply chains and what comes next, EY US, viewed 5 April 2022 How COVID-19 impacted supply chains and what comes next | EY – US

Partington R 2021, From coffee to microchips – how the supply chain crisis is disrupting UK plc, The Guardian, viewed 5 April 2022 From coffee to microchips – how the supply chain crisis is disrupting UK plc | Supply chain crisis | The Guardian

Khan MA, Kerai G & Brown L. Coronavirus and the social impacts on Great Britain: 22 October 2021, Office for National Statistics, viewed 5 April 2022 Coronavirus and the social impacts on Great Britain – Office for National Statistics (ons.gov.uk)