Full Impact of Web Design on SEO, Branding and More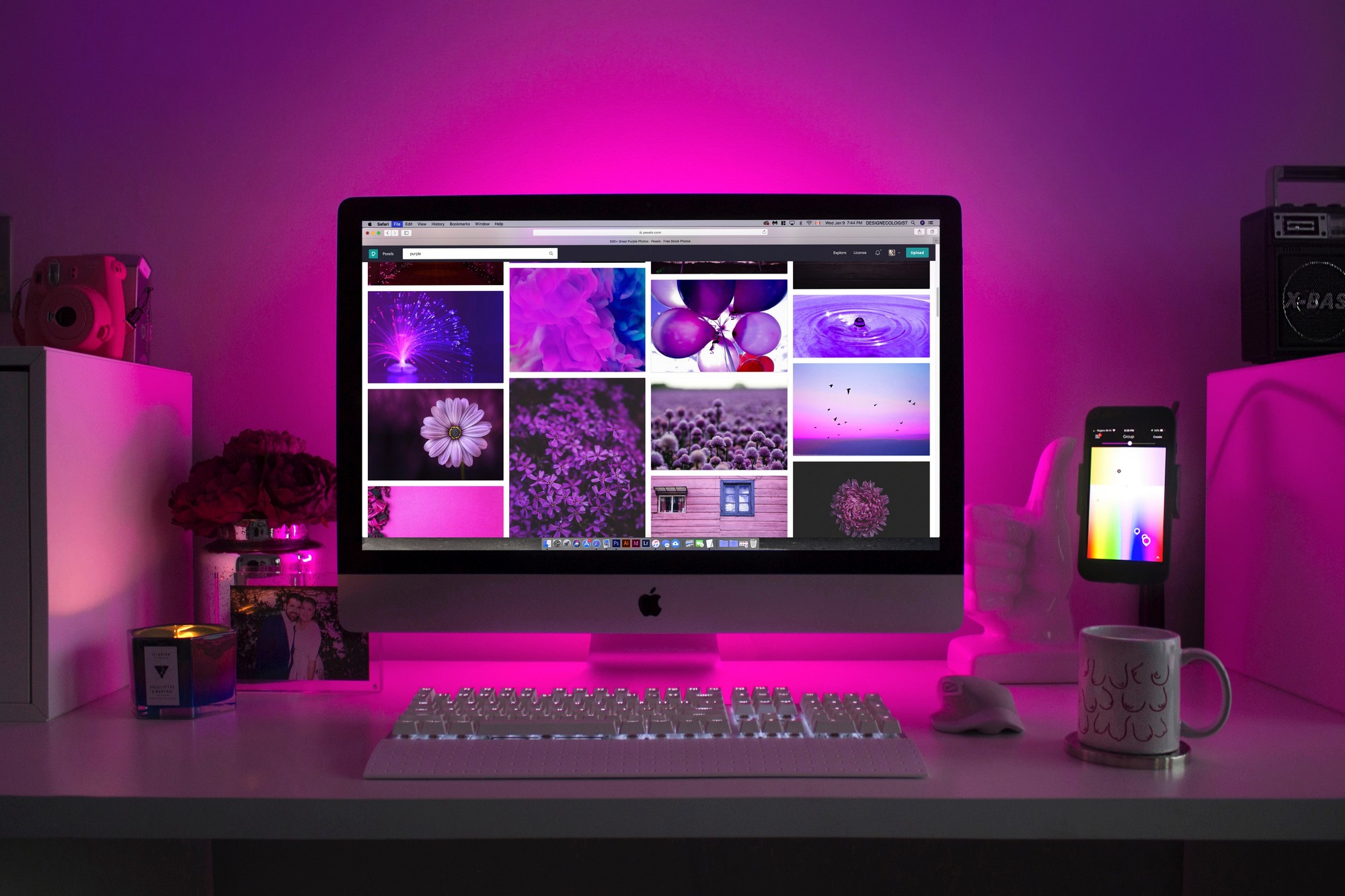 When you have a business, it is essential that you have an online presence. But do you know that having a website is just not enough? Aside from having good content, it is also critical that your website is well designed. Although, you might think that web design is not as important as your site content, yet it is truly significant and ignoring it can result in negative consequences.
Is Your Website Well-Designed?
Having a well-designed website can highlight your branding consistently. It is important to incorporate similar fonts and logos that are related to your product. This can greatly help in enhancing your brand recognition. When consumers notice some inconsistencies, then most likely they won't trust your brand anymore. Also, it can have an adverse effect on your business.
Web design is also crucial to your search engine optimization (SEO) approaches and ranking. Most companies have websites that appear on search engine result pages. If you want your website to be seen, then you must be able to manage your SEO appropriately. Having a great web designer can help you in achieving excellent SEO. Additionally, having fresh, exciting content is also vital to your SEO strategy and website design. A badly designed website has glitz and style but does not have any substance.
Want to switch to More Than Accountants? You can get an instant quote online by using the form below. In a like for like comparison for services we are up to 70% cheaper than a high street accountant.
Web design is not just about making it look pretty, it goes beyond. You have to make sure that your potential consumers enjoy their visit to your website. Having a properly designed website can enhance the navigation and encourage sales. If you want to gain the trust of your potential customers or retain the trust of your current customers, then you must make sure that your website is user-friendly and looks professional as well.
If your website looks a bit messy and unprofessional, then most likely your visitors will quickly assume that your business is untrustworthy. Due to this mistrust, the number of your visitors and conversation rates will decline. Hence, you won't be able to keep your company going.
By having a properly designed website with the best color scheme, highly optimized navigation, relevant content, and excellent overall web design, you might see an improvement in your conversion rates. Be sure to give your customers the best experience by creating a website that is properly designed. This can greatly help your business in reaching its full potential.
Perhaps you thought that web design is not significant in your marketing campaign. However, this is just a myth that most companies rely on. Maybe this is the reason why your business failed to move forward. With regards to aesthetics, web design certainly plays an important role, however, it is much more than that. Web design can greatly create a huge impact on SEO, branding, traffic, conversion rates, as well as your total internet presence.
Why Does Web Design Matters?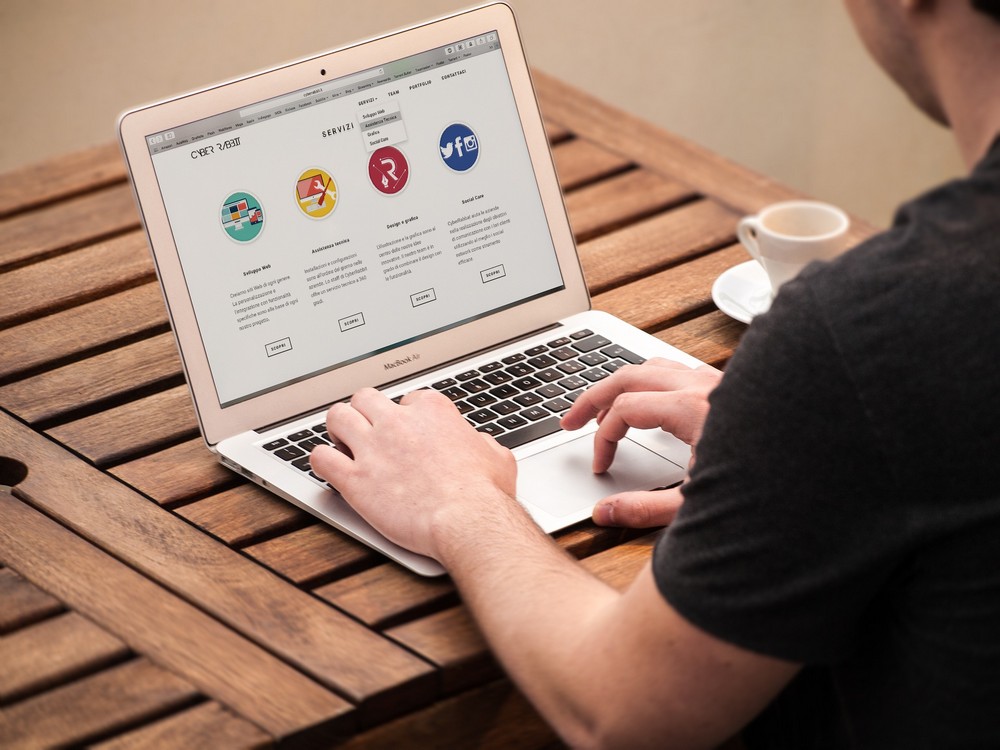 Joseph Putnam, a web designer, discussed the significance of a good website in his blog post. A lot of companies and professionals have recognized the importance of web design, but do they know the reasons why? Putnam felt challenged when one of his clients question him on what makes this aspect very important. He revealed that it does matter, however, he could not prove why.
Putnam did some research. Just like any person would do when confronted with a challenging question that they don't have the answer. However, he wasn't able to find anything innovative. Maybe in the future, he can provide the answers. Instead of providing superficial answers, its time to start evaluating the facts. Web design can create a big impact. But how can this affect your business?
What Is the Significance of Having A Good Web Design?
To know the impact of having a good design, Putnam conducted a research study which he named as "Trust and Mistrust of Online Health Sites." The main objective of this study is to know if the design and content of the website can affect the trust of users when visiting health websites.
It was shocking to discover that the design elements have created a huge impact than its content when it comes to mistrust. When the participants were asked about the reasons why they mistrust a website. 97% of them revealed that they were influenced by the web design elements, while only 6% were influenced by the content. While the study was targeted for health sites, it seems that the same standards can also be applied to other industries.
The participants revealed that there are certain design elements that can make them mistrust a particular website. These elements include pop-up ads and flashy ads, web design with boring design or insufficient color, complicated or confusing layouts, tiny print that are difficult to read, and most of all slow loading times.
Content Is Still Prominent
Based on Putnam's research study, we can say the web design might be the most vital factor on a website. However, good content is still crucial. When the participants of the study were asked why they trust a particular website, 83% confirmed that content played a major role. Particularly, they pointed out that they like websites that provide them with relevant, informative, fresh, transparent, and unbiased content. Particularly, they enjoyed websites that can provide them with age-related information as well as pertinent answers to their frequently asked questions.
What Are the Extensive Impacts of Web Design?
The two important factors of a website are web design and content. Moreover, keep in mind that they must go hand-in-hand. For instance, if your website does not have a high-quality design, then most probably your visitor won't spend time reading your content.
The CEO of digiTech, Darryl Stevens, revealed that the web design must be seen through the lens of the whole business or it will be a great failure. Your web design might be able to appease the human eyes, however, it can also greatly affect other parts of your business such as your branding, SEO, and conversion rates.
What Is the Relationship Between Web Design and SEO?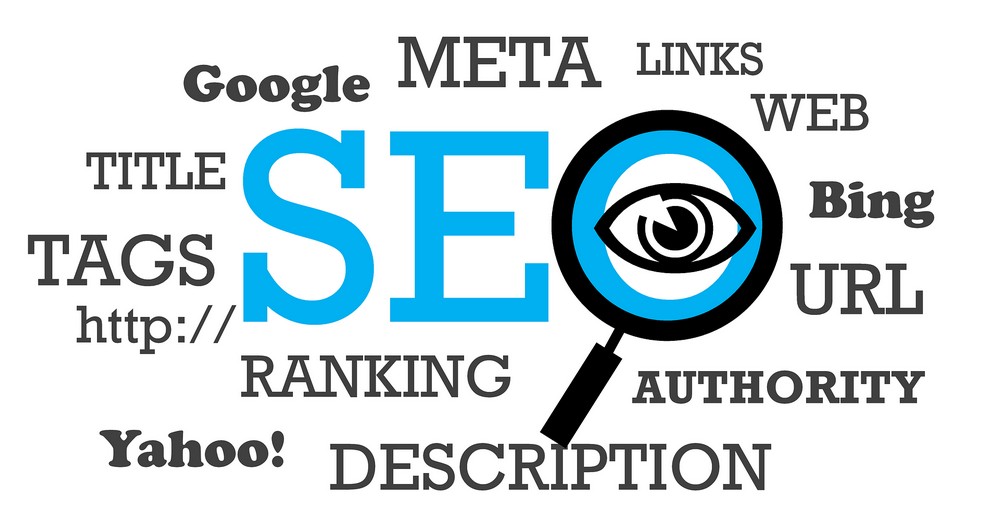 If you are considering SEO on your web design, then you need to think long-term. Keep in mind that design trends will keep on changing, however, your brand and web presence will always remain. Avoid concentrating more on momentary design trends. But this does not mean that you will entirely ignore the latest designs.
Right now, the latest trend is parallax design. This is a single page design that seems to be endless. Most users adore it since they can simply scroll the content endlessly. At the same time, website owners like it since they can keep their visitors engaged. Unfortunately, search engines are not parallax fanatics. Changing the traditional website structure used by search engines for crawling might cause you some trouble. Also, all your keywords will be placed in a single URL, rather than spreading them throughout the whole website. Your visitors might enjoy the parallax design of your website now but in the long run, it could generate negative outcomes.
The key is to have a responsive web design. It would be worthwhile to know that internet searches are now moving towards the mobile industry. These search engines will likely prefer to invest in responsive web design. This is highly beneficial since it can minimize the risk of operating two websites, that can make you vulnerable to duplicate content. Additionally, it is also proven that it can help in reducing bounce rates.
These are just some practical samples of how your web design can precisely relate to SEO. Nevertheless, there are still lots of factors that you need to consider for your web design. Keep in mind, that every design feature can possibly influence your search rankings. For instance, the extent of Flash that you implement on the structure of your HTML and so much more.
The Impact of Web Design on SEO
Most people believe that it is very important to make your website look beautiful. Although it may be part of it, yet it is not the only thing that matters. In reality, web design can greatly influence a lot of aspects on your site, particularly its SEO.
You have spent most of your time optimizing your website, however, if something fails on your web design, then you will be having a hard time getting traffic and getting a decent ranking in the search engine results pages or SERPs. If your web design goes wrong, then this can eventually hurt your SEO.
Your website consists of several backlinks from authority websites and you have excellent meta titles and descriptions, yet you still did not get more traffic and rankings due to poor web design. Here are some potential web design problems that may have affected your SEO.
Pop-ups
Sometimes pop-ups can be very annoying, most especially if they instantly appear before users can even access your content. Most often, they cover the main content, making them even more frustrating. If you are planning to use pop-ups, then be sure to use them cautiously.
Music or Video
Perhaps you want to be trendy that is why you put up an automatically playing video or music on your site. But sometimes this can be very annoying to some users, most especially if they are wearing their headphones while surfing the internet. If you really want to include that video or music on your website, then just make sure that it won't automatically play once the user opens your website. You must let the users decide whether they want to play it or not.
Unreadable Text
You want your users to read the content of your website. But how can they do this if the text is very small or if they are placed in a color scheme that makes it hard to read, for instance, the white text is placed on a yellow background. If your visitors are having a hard time reading your text, then most likely, they will visit other websites.
Inadequate Navigation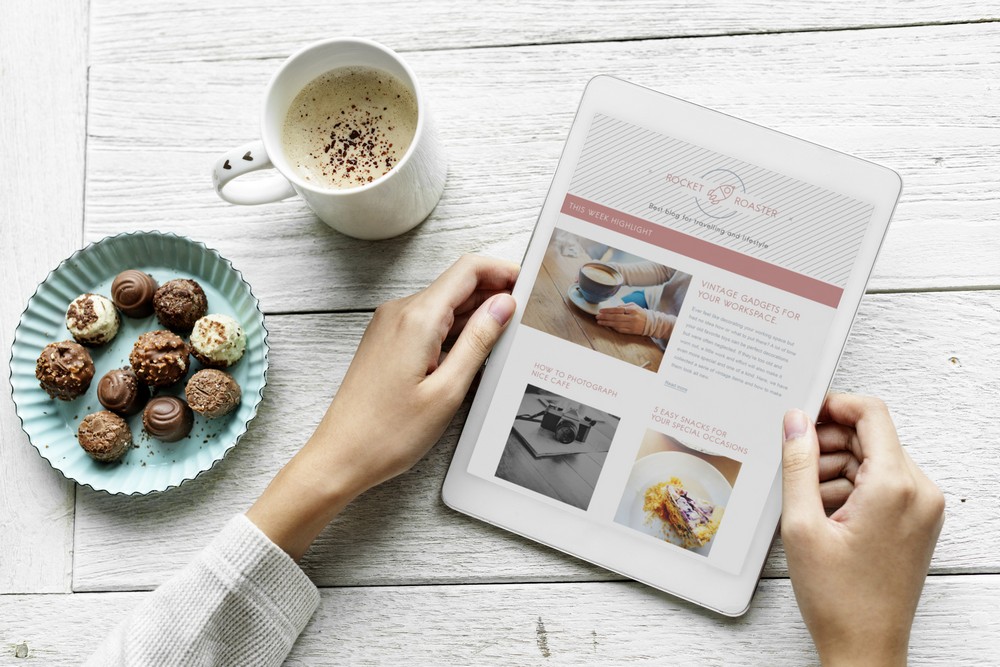 Looks do matter, however, if your website has a messy navigation structure, then most likely your visitors won't stay long even if you are using amazing graphics and color schemes. Obviously, visitors won't be wasting their time struggling to find their way between pages while trying to look for any clickable elements or search feature. Poor navigation can easily discourage users, so be sure that your website is very easy to navigate.
Poor Aesthetics
It is important to make your website look pretty. After all, looks do matter. A website with a gorgeous design can quickly draw the attention of users. However, if you are using improper fonts, inappropriate color combinations, and poorly designed graphics, then most likely your visitors will immediately transfer to another website. Even if you have excellent SEO on your site, visitors won't stay long if they don't like the design of your website.
Irrelevant Content
One of the major reasons, why users are visiting your website is because they want information. It could be about a certain product or service or other relevant information. If they could not find any useful information on your content, then most likely, they won't stick around. Users can also get easily discouraged if they find any mistakes in your spelling or grammar.
Non-responsive Web Design
If your website is still non-responsive even if there are now more mobile users than desktop users, then you should not be surprised if you can't get the ranking and traffic that you want. Eventually, mobile users will stop exploring your website if it does not have a good display. Due to this restriction, you will lose traffic, ranking and even sales. The efforts that you have spent on optimizing your website would just go to waste if you don't give attention to mobile users. You also need to consider that Google has already executed the Mobile-First Index. This means your ranking will be determined based on the mobile version of your website.
How to Analyze Your Branding in Relation to Your Web Design?
You need to consider that your branding is not entirely related to your web design. Consequently, your web design is not directly associated with your brand. However, it is one of the important components that can help you in developing trust with your visitors.
Jared M. Spool, a researcher, tells us that branding is an important investment that continues to develop in the long run. Your main objective is to make people say that, "This is the product or service that I trust." He alleges that brands are merely perceptions. Additionally, your brand name, tag line, logo, trademark, and label and merely elements that are shortcuts to these insights.
Businesses from various industries would surely concur with Spool since it is quite obvious that most consumers are quickly attracted to the brands that they trust the most. Most likely, they will purchase a particular product that has a high brand strength. When it comes to your web design, keep in mind that the design elements that you choose will likely influence your entire branding approach and market status.
Can Your Web Design Create an Impact on Your Conversion Rates?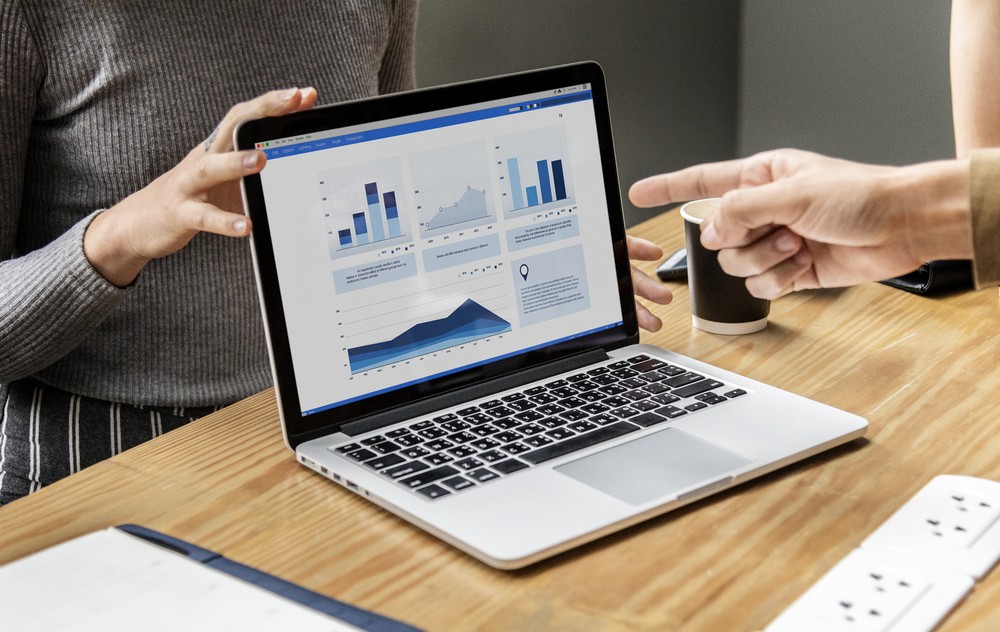 Ultimately, it is vital that you understand how your web design can influence your conversion rates. Here are some of the specific web design elements that you need to focus on:
Color
It could take you years to study color and its perception, however, the most important thing to remember is color does matter. Based on research, big, bold, and red are best for headlines. On the other hand, using the navy in the call-to-action button can help in promoting a feeling of trust.
Words/Phrases
ZippyCart.com created an infographic which states that the words or phrases that you use in your calls-to-action can directly affect the conversion rates. Particularly, using the word "Free" can encourage people to download or sign up. The fact is it can improve conversion rates by more than 4.2%.
Navigation/Accessibility
It is very easy to see why navigation and accessibility have a big impact on conversion rates. Visitors can easily get encouraged in websites that are hard to access. On the other hand, if your website is using an intuitive structure, then it can encourage visitors to keep on browsing.
Conclusion
The bottom line is, it is vital that you recognize the full impact of web design. It is not merely a personal preference or an unimportant option. Web design plays an important role in branding, SEO, conversion rates, and so much more. Most importantly, it can help in gaining trust among consumers everywhere.