7 Ways to Boost Employee Morale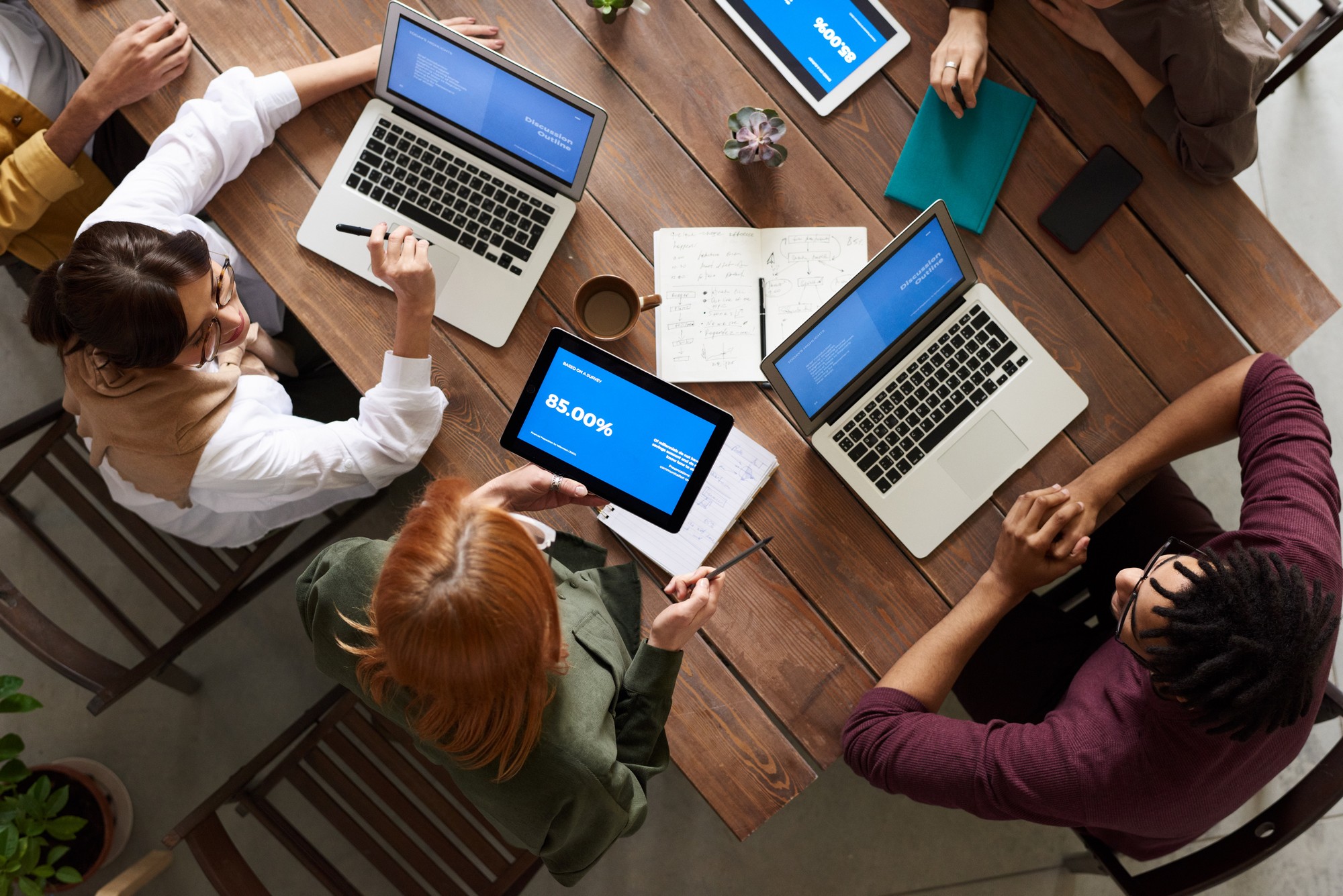 You may not realize it but the simple things in life are the most relevant ones. Just like in the workplace, simple strategies can make a big difference in building employees' morale. Do you consider your employees' morale a priority? If not, then this can probably destroy your organization. A lot of researches has shown that positive work attitudes can result in more productivity.
It is important to consider that regardless of what type of business you have, you won't be able to run it effectively if you have unhappy or unsatisfied employees. The truth is employee morale can create a huge impact on the success of your business. Employees who have low morale can't perform well in their jobs. Most often it can result in low productivity, poor teamwork and more turnover. In the long run, this can prevent the organization from reaching its goals. Hence, managers and company leaders must find ways to improve the morale of their employees to keep their high-performance level.
Improving employee morale is very important for sales organizations. When the morale gets low, then their sales performance can be greatly affected. Hence, sales managers must be able to recognize what makes their employees feel unhappy and unsatisfied. They must try to discover its cause so they can implement an effective way of enhancing employee's morale immediately.
Want to switch to More Than Accountants? You can get an instant quote online by using the form below. In a like for like comparison for services we are up to 70% cheaper than a high street accountant.
Perhaps you might think that increasing their salaries is the only way of boosting employee morale. Truly not! If you feel that your employees are already dragging themselves to work or you haven't heard them laugh for a long time, then perhaps your staff requires a boost in their morale. Keep in mind that employee morale can either make or break an organization's success. Hence, it is important to keep a close eye on it always. Here, we have gathered seven effective ways of boosting employee morale.
1. Your employees must love their job.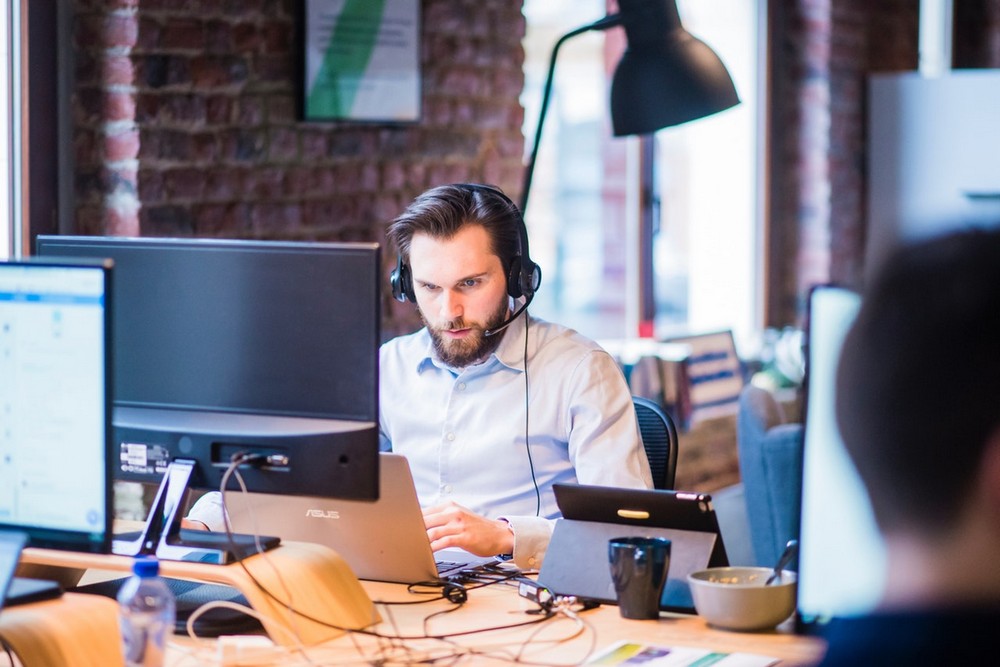 If you love your job, then you won't feel that you are working at all. Of course, every employee would like to feel that what they are doing is more than just a job. They have a higher purpose. But sometimes, they completely forget about this purpose as they work hard each day.
Snagajob.com, a website for finding a job, has a unique way of inspiring their staff. They send their staff actual stories that come from their successful job seekers. This can motivate the employees to value their job.
2. Praise them for their accomplishments.
Essentially, most companies would rather choose to concentrate on what's ahead rather than giving importance to the successful tasks that were accomplished. However, you must take some time to appreciate the things that have been accomplished by your employees.
Acuity, an insurance company, has an efficient way of recognizing the accomplishments of its employees. Every year, every department in the company is asked to provide a list of all the accomplishments completed by their team. These lists are then submitted to the Acuity officers who will review them. Afterward, they will select the top 100 most remarkable achievements and include this in the "Top 100 Accomplishments" list. The list will be featured in the Acuity World Records and will be given to all their employees.
Some employees feel discouraged knowing that they will get the same pay even if they are working hard enough. Because of this, they will feel that there is no point in working hard if they will not be rewarded for it. This can quickly reduce their morale and makes them feel that they are just going through the waves.
If you want to build the morale of your employees, then you should give them incentives for their performance. It doesn't necessarily have to be in monetary form. There are simple alternatives such are giving them an employee of the month awards or providing them with free lunch or snacks.
3. Let your employees do projects that interest them.
Sometimes your employees also need a break from their job responsibilities. During this break, you can let them create projects that they like the most. This is advantageous to the employees and the company as well.
This is what Atlassian, a software development company, did to their employees. They have a "FedEx Day" wherein all employees are encouraged to show their creativity. During this time, they can work on anything that they enjoy, provided that it is associated with the products or processes done by the company. This is quite challenging since each employee is only given 24 hours to complete the project. They should start on Thursday at 2 PM and they must finish their work on Friday at 4 PM. This is why this project is known as "FedEx Day." Each participant must present their project to the company. Atlassian has already implemented some of these projects. They can range from process enhancements to product upgrades.
4. Alter the company's traditional ways.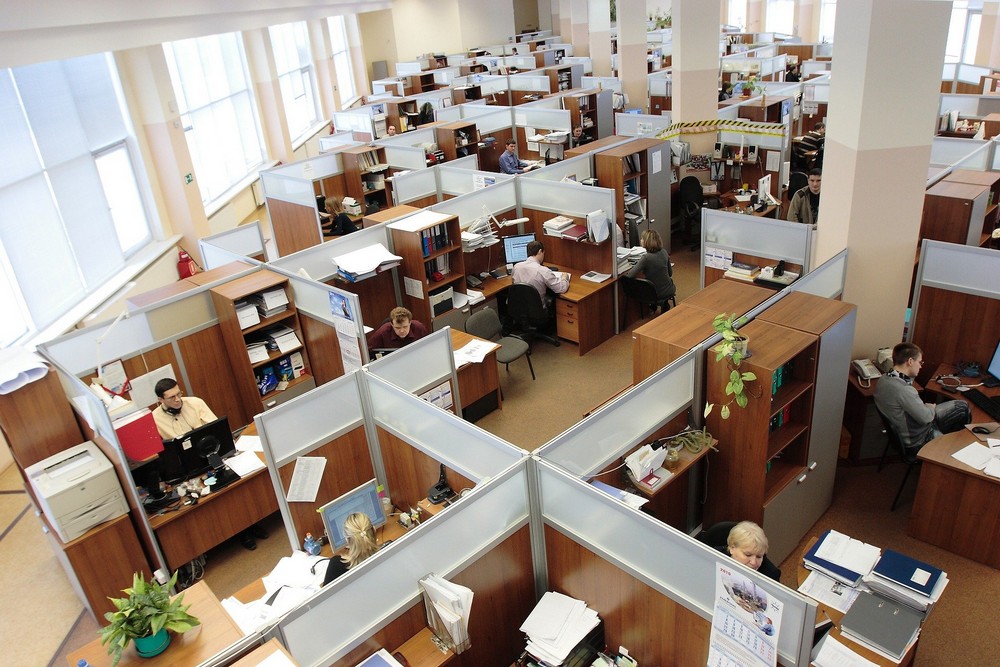 One of the ways that can help in boosting the morale of your employees is to make some changes to their usual practices. Are you getting bored staying in your cubicle all day? Want to shake things up?
Ehrhardt Keefe Steiner & Hottman, an accounting firm in Denver, implements the idea of neighborhoods. What they do is they group their 387 employees into neighborhoods. They group them according to the floor or office that they belong to. These groups will meet regularly but not in the usual way. For instance, during their get together, the firm would launch a basketball tournament. So, every neighborhood or group must agree on the name of their team as well as their jerseys, cheerleaders, mascots, etc.
5. Enhance the confidence of your employees.
For 4Imprint, a producer of promotional products, one of their biggest issues is how to boost the morale of their employees. To solve this problem, they set up classes for their employees. All 419 employees will get to watch inspiring videos. For instance, the welcoming atmosphere at Southwest Airlines or the inspirational story of how Lance Armstrong struggled to overcome cancer.
In every workplace, there are two types of employees. The average employees and excellent employees. The average workers already feel satisfied with where they are right now in their careers. Although they still hope that there might be some increase in their pay. On the other hand, excellent employees have the desire to grow and move up. If you can't provide this advancement to them, then they will probably decide to move on.
One of the things that can help in boosting the morale of your employees is to show them that they can move upward. This can inspire them to strive hard and give them control of their future.
6. Spend some time away from work and do some good deeds.
Another effective method of boosting the morale of your employees is to do some community service. The Studer Group, a management consulting company, was able to implement this idea. Every month, they let their 114 employees do some charitable works for four hours. These employees will be paid while doing these volunteer projects. Each department can take whatever charitable organization they choose.
7. Let your employees have fun.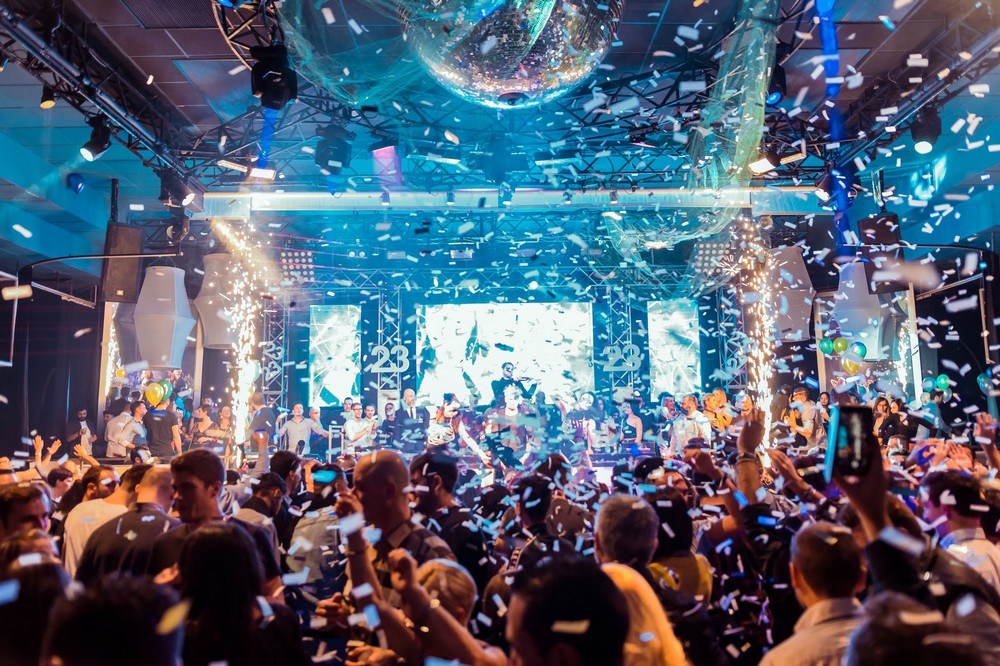 Once in a while, you must allow your employees to enjoy life and have fun. FatWallet, a comparison-shopping website, want their employees to have fun. Hence, they make it a point to include this on their regular schedule. They have 55 employees and all of them are welcome to participate in their monthly Game Day. It consists of a range of activities such as Trivial Pursuit, Wii bowling games, etc.
Also, when the employees were able to accomplish certain goals, they will be rewarded with quarterly "fun" rewards. They will be given the chance to play at the casino, play hockey, or even play at the amusement park. There are also team-building events so employees can show their teamwork. There is a range of games that you can choose including rooftop Cubs game and city scavenger hunt.
Other Ways of Improving Employee's Morale
Making your workplace stress-free and cheerful can greatly help in improving the morale of your employees.
Provide Essential Incentives to Your Employees
One of the major reasons why employees keep on changing jobs is because they are trying to find a competitive salary. Aside from giving them better pay, you could also provide them a variety of perks. Health insurance is also another reason why most employees choose to stay with their current employers.
Always recognize them for their hard work. Nowadays, most employees are aiming for career advancement. Hence, it would be helpful if you could offer training and development to your staff to prevent them from leaving your company. Some workers prefer to have a flexible schedule. They say that they can be more productive if they work at home.
Embrace a Unique Work Culture
Every organization has a workplace culture. Having a unique work culture can make employees more engaged. Offering a mentoring program to your employees can also help in making them stay in your firm. Some workers prefer to work in a company that has a good reputation when it comes to diversity and moral behavior. As an employer, you should encourage employees to have a balance between their work and life or else they won't be productive. Offer wellness programs to your employees to keep them healthy.
Improve Communication
Employees and employers must be able to communicate effectively to avoid any conflicts in the organization. Sometimes your staff does not have any idea what they would do after a meeting. So, be sure to give them attainable goals.
As much as possible minimize sending unnecessary emails, employees think that this is just a waste of time. Communication should only be done during working hours to avoid any pressure. Encourage teamwork to increase productivity within the organization. There should be numerous ways of communicating, most employees prefer to use mobile apps.
Better Office Environment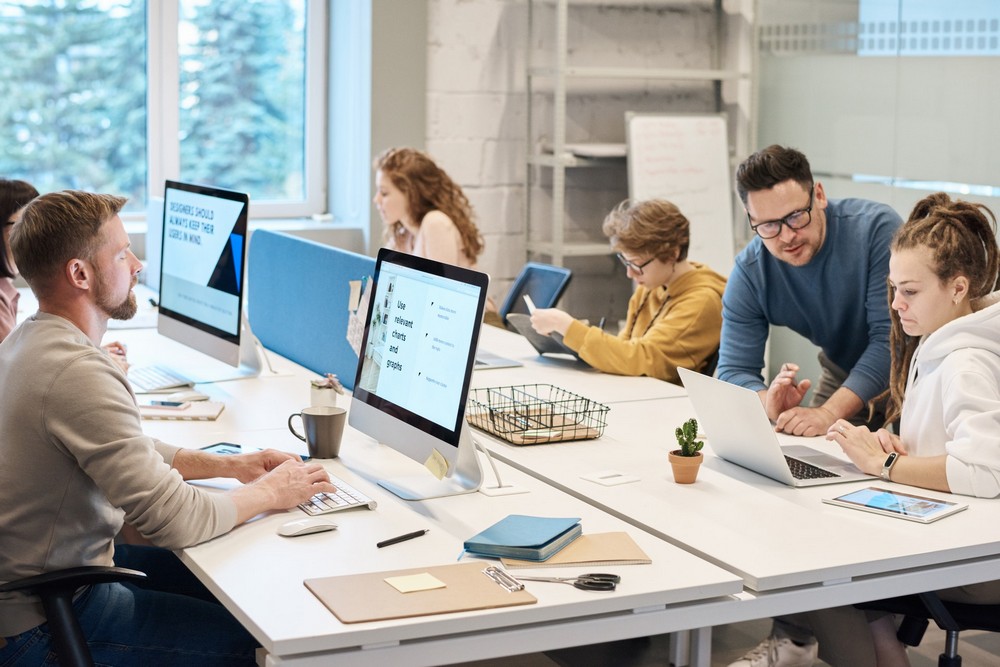 Providing your employees with the latest technology can create a huge impact on their productivity. Do you know that bringing houseplants to your workplace can enhance productivity and engagement? Some employees prefer to work in pet-friendly workplaces. Make your workers feel how much you appreciate their hard work by providing them with snacks and other food-based perks. Giving two computer screens to your employees can help them become more productive. Having access to natural light can make workers feel more devoted to their job.
Effective Management
According to some employees, poor management can affect the productivity of an organization. So, you have to choose your leaders wisely. Managers must provide performance goals to their workers to keep them engaged. Employees would also appreciate if they can receive feedback from their managers. Managers must focus on the strengths of the employees and let them use these strengths in their jobs. Avoid giving too much workload to your employees if they can't handle it.
Let Your Employees Know You Care
Once in a while, you need to assure your employees that you care about them. You need to take steps to prioritize their health and happiness. One good idea would be to hire a personal trainer who can teach some exercise routines to your employees. This can help in making your employees feel great, at the same time, it can make them more productive.
Listen to Your Employees
Sometimes employees get easily frustrated when they feel that their opinions do not matter. You don't like the way things are being handled or managed yet nobody wants to listen to you. Most often, these employees will feel that they are not being appreciated and the worst thing is it could result in bitterness.
If you want to increase the morale of your employees, then you start by getting their feedback. Act upon their feedback and be sure to let your employees participate in implementing the change. Aside from making your organization better, it can also make your employees feel that they are part of the company.
Conclusion
Your organization is either increasing or neglecting the morale of your employees. Perhaps you believe that it is impossible to prioritize profitability and employee's morale at the same time. However, the more you focus on increasing the morale of your employees, the more profitable your business will be in the long run. So, make a wise decision by prioritizing your employees.