How to Start a Business With (Almost) No Money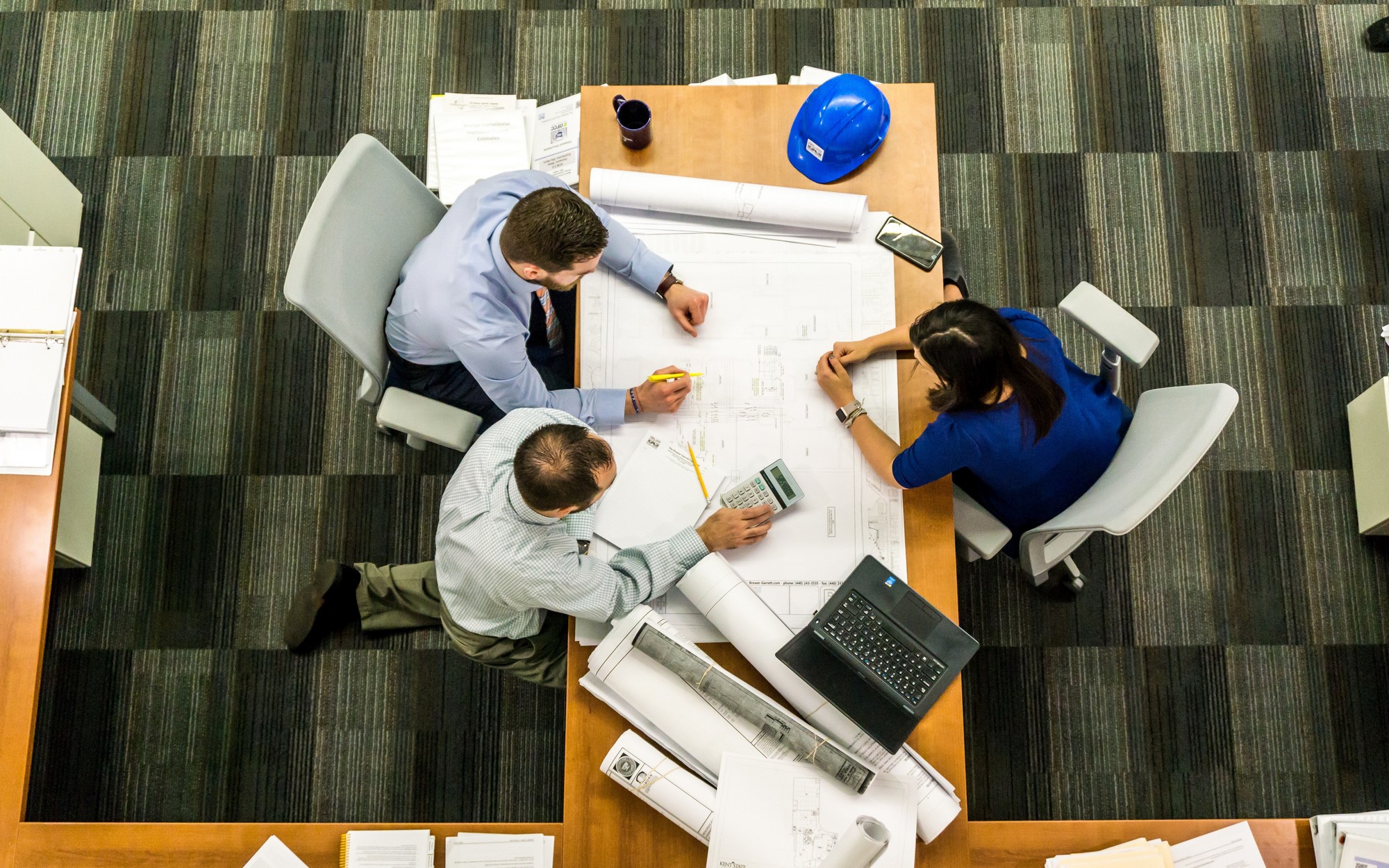 If you want to improve your finances, then why not start your own business. This can provide you additional income in case you are having difficulty paying your bills. You are planning to start your own business. The fact is you already have an idea of what type of business you want to get into. You are also aware of the potential risks that you will be facing. It is important to understand that it will take some time before your business can generate revenue. There might be a need for you to quit your current job if you go fulltime on your business.
You are ready to start but there is one thing that's missing, you don't have enough money for it. Are you wondering how you can establish your business if you do not have any money? Do you think that you can't start kicking things off because you don't have business funding? Absolutely not!
Although some people think that this is a big problem, yet lack of funds should not prevent you from starting your own business. Even if you almost have no financial investment, having your own business can still be possible. Although there are some types of businesses out there that require huge funding such as a franchise.
Want to switch to More Than Accountants? You can get an instant quote online by using the form below. In a like for like comparison for services we are up to 70% cheaper than a high street accountant.
Possessing a lot of money might be essential to keep your business up and running, however, there are some business types that can be started with little or no money. The most important thing is to choose the right kind of business. At the same time, you must be willing to start low and develop from it. To give you more ideas, you can research for businesses which started with little or no money at all.
Why Money is Important in Starting a Business?
Basically, the startup needed in developing business will vary from one industry to another. This is because different businesses have different requirements. Hence, you should assess how much you truly need so you can find an alternative way of supporting your company. Depending on the type of business you choose, you will need funds for paying the licenses and permits, equipment, supplies, legal fees, employees, membership fees, and operating expenses.
The licenses and permits that you need for your business may vary, depending on where you put up your business. Does your business require a special type of equipment and machinery? Are raw materials needed in producing your products? A lawyer is essential if you need some legal advice. If you can't operate your business by yourself, then you will need to hire some employees. Membership fees are needed if you are a member of a few associations. You will probably need a huge amount to pay for the operating expenses.
How Can You Start a Business with Less or No Money at All?
Is it possible to start a business with less or no money at all? The lack of cash should not be the reason that you can't pursue your dream of becoming an entrepreneur. If you have a clear mindset and you are confident about your business idea, then finding the money to help you get started would be easier.
There are even some business ideas that do not require any startup capital at all. However, you'll probably need to pay a little for the expenses. Here are some practical ways that can help you in getting your business off the ground even if you lack funds. Even if you have less money, starting a business can still be possible. What you need to do is to reduce your expenses or acquire more funds from other sources.
Think of a Good Business Idea
If you want your business to succeed, then it is very important that you must come up with a great business idea. There are a lot of things that you need to do as you start your journey as a business owner and finding the best business idea is just one of them. Keep in mind that this is very important to the success of your venture.
Your business idea must be something unique. Always ensure that this is something that you've always wanted.
Evaluate Your Market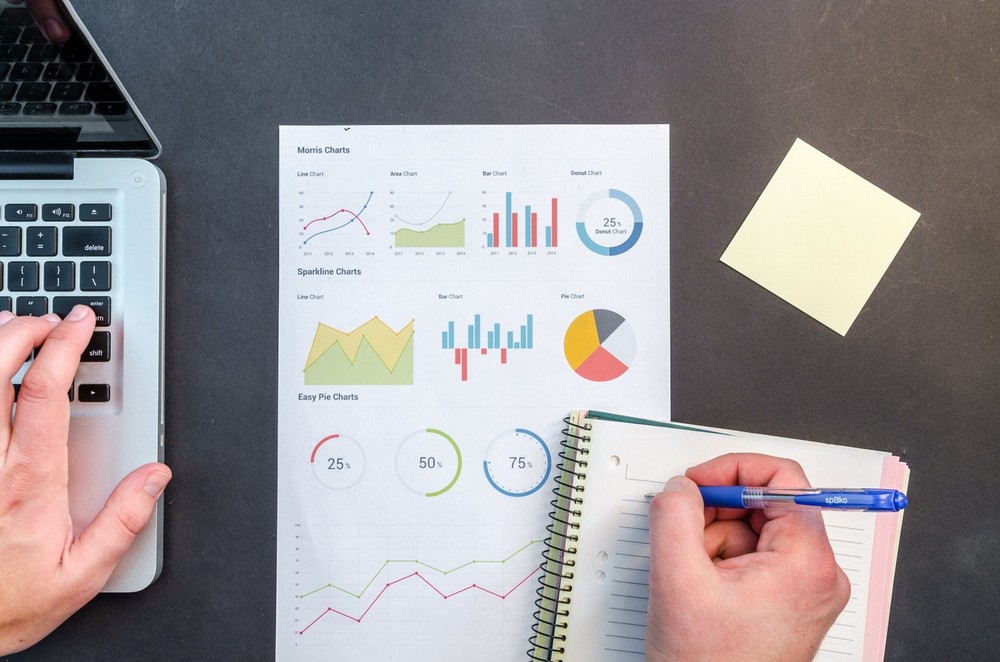 You are absolutely sure that your business idea will work, but have you thought about your competition? What if your competitors will imitate your idea and make it better? These are some of the questions that your investors will ask you. Regardless of what your business idea is, it is critical that you analyze its market as well as your competition.
Research about the latest trends and determine the potential challenges that you will be facing. Afterward, you have to look for ways to address these challenges to make your business more profitable.
Reduce Your Expenses
If you have limited funds, then you can adjust your expenses so it can fit your needs. If you can run your business by yourself, then you don't need to hire additional employees. Rather than renting an office space, you could work in your home. Do a lot of research before buying supplies so you can find better prices. However, there are some expenses that you can't avoid including the licenses and legal fees.
Start Small
Another option would be to start with the basics. There is no need for you to go full blast since you are just starting. For instance, if you are launching a blog, then you might start with a single niche then, later on, you could add more. This will limit your audience as well as your profit. But having a good start is more important.
If you are a self-employed individual, then you have to avoid those huge initial costs. After some time, when you have already received some revenue, then you can start developing your business slowly.
Don't Quit from Your Job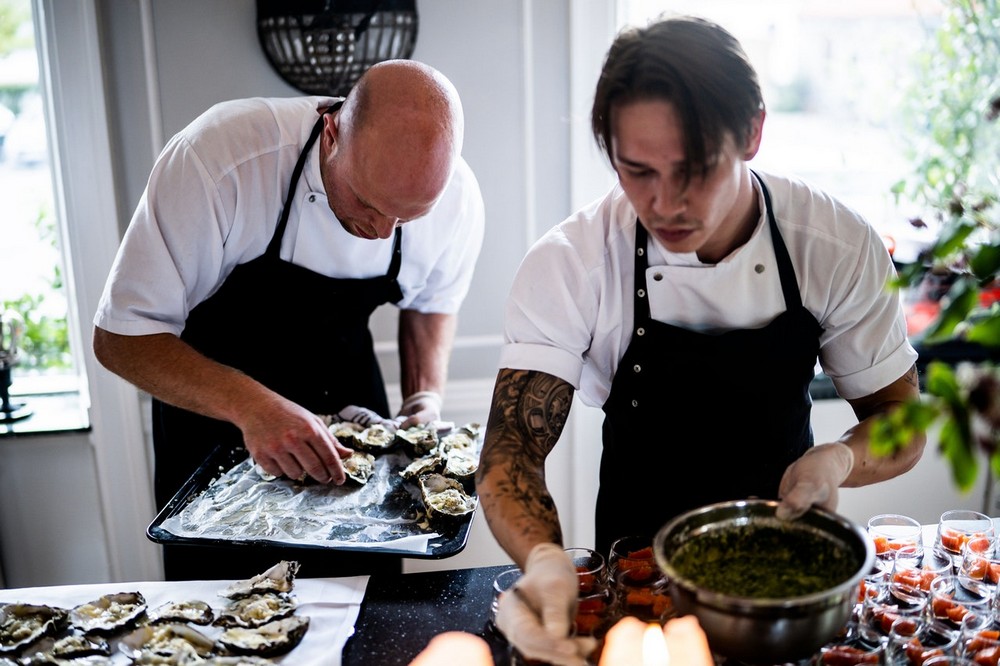 Being practical is important if you want to start your own business. Having a steady income can help in paying for the bills. It can make you feel more confident when you need to take risks. Sometimes you will find it difficult to balance your present job and your business. But doing this can help you grow your business. It can also inspire you to do new things.
If you still continue to work, then you can invest your income in your company. This can help your business grow faster so you can work full time on your business. At the same time, it can make your transition from an employee to an entrepreneur easier.
Do Whatever It Takes to Make Things Happen
You should devote all your time to your business. The only thing that can make your dream a reality is to work around the clock. You should have the drive to do whatever it takes, even if it means getting into the trenches.
Creating a solid foundation for your business must be your main objective. Do all the hard work such as getting on the phone, making connections, participating in tradeshows, etc. You should do something to keep your business going. And making mistakes is just part of it. The fact is this is the most significant part of starting a new business.
By committing mistakes, you will realize what works best for you as well as for your business. You will learn that there are some things that are not good for your business. Since you have spent most of your time in building the base for your business, then it will be easier for you to select new employees. You will teach your employees to do whatever it takes to become successful.
Generate Funds from Your Service-Based Business
The good thing about starting a service-based business is you don't need a lot of money for it. All you have to do is to market your services. On the other hand, product-based businesses will need up-front capital.
But even if you don't have enough money to get your product-based business started, don't get discouraged right away. You could start generating funds by offering your services. After saving some money, then you can start kicking off your product-based business idea. The services that you will provide could be something that is more associated with your product idea. For instance, you could offer consulting services. Although you could also try offering a totally different type of business.
Just be sure that you have an accurate timeline and budget for your product business idea so you can move along with it.
Build a Startup Fund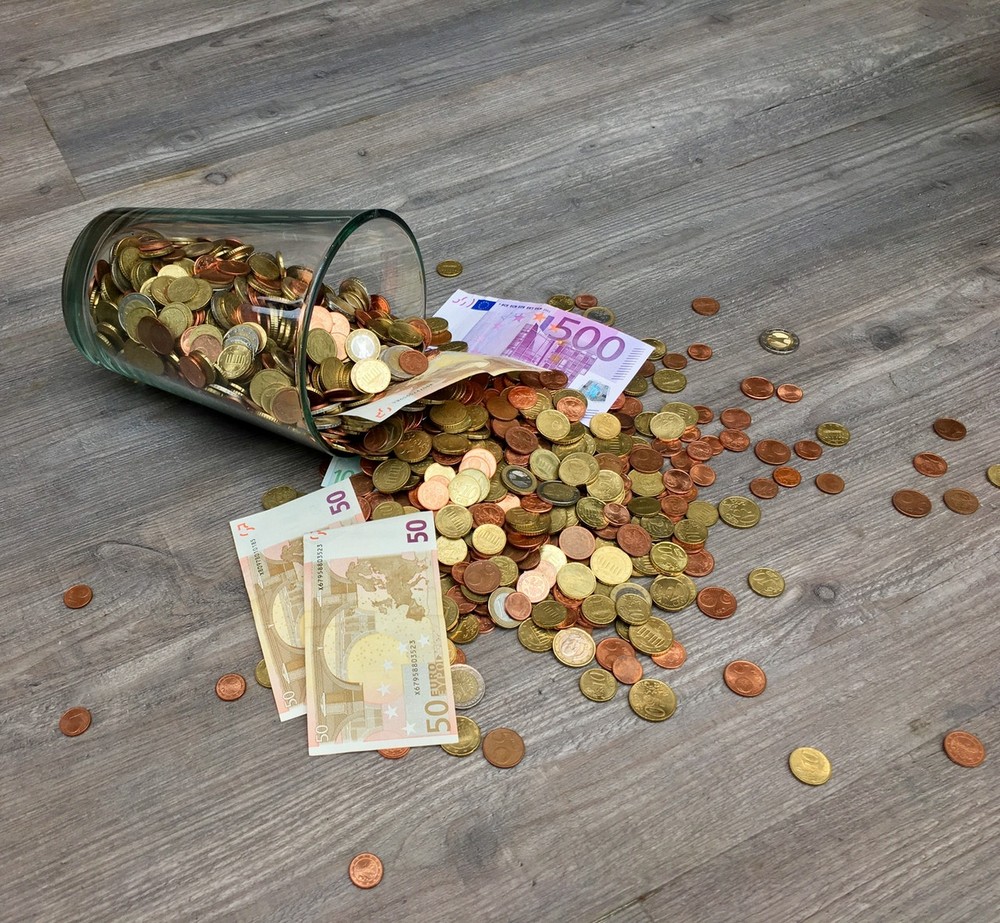 If you are pretty determined with your business idea, then you can start building a startup fund for it. You might not be ready right now, but you will be in the future. Start by opening a separate account for your business. Every time you receive your paycheck, transfer some money to this account. To help you save faster, you could also save your year-end bonus, tax refund, or any other extra income you have to this account. It is very important that you must have a target amount. As much as possible try to keep on adding to this account more often. You could even consider getting an extra job so you can increase your savings faster.
Look for Funding
Another option would be to gather more funds from other sources. There are lots of ways that you can increase your capital. You could ask for some help from your family and friends. Perhaps you could look for investors who are interested in your business ideas. Essentially, if they decide to invest in your company, then they will become partial owners of your company.
Use Crowdfunding
One of the most popular options for getting a startup fund for your business is crowdfunding. If several people love your business idea, then you can easily raise funds. There are a lot of investors that you can find in crowdfunding. You could use popular platforms such as Kickstarter in raising funds for your business.
To help you create a successful crowdfunding campaign, you could do some research or get some advice and recommendations from other entrepreneurs. As long as you have a clear vision that can attract investors, then crowdfunding is a great way of securing funds.
Look for Small Business Grants
The main objective of the Small Business Administration is to help entrepreneurs who are just starting to grow their business. As a small business owner, you could be eligible for a loan or a grant to help you get started with your business. The Small Business Administration has connections with various organizations. If your business meets their criteria then you will be provided with federal financial assistance.
The first thing that you have to do is to fill out an application form and submit it. Even if you won't be legible for a loan or a grant, they will try to look for a funding program that can provide you with startup capital. Additionally, you could also take a look at any local programs for small businesses offered at the Chamber of Commerce.
Apply for a Loan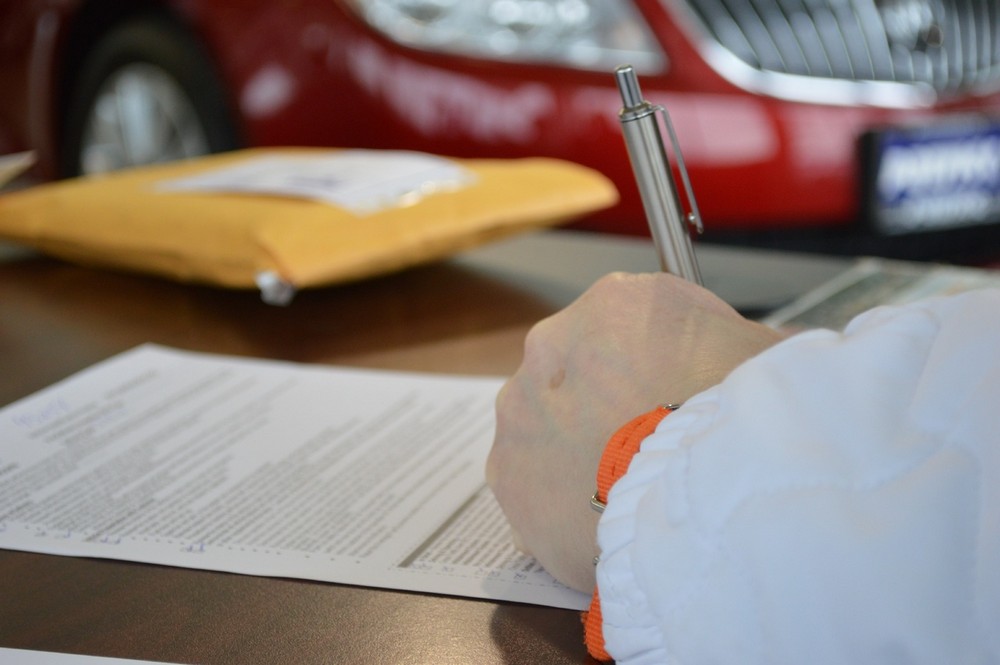 You could also try applying for loans, either from banks or government agencies. If you have a good standing on your credit, then you can easily apply for a loan in a bank. Government agencies usually offer loans to small businesses that are just starting.
Although applying for a small business loan should not be your first option when looking for startup capital. But this could certainly be a good option, considering that you don't have any other choice. You can find a lot of loan programs that are specially designed for first-time business owners. This can certainly help in getting your business off the ground.
You could start exploring the loans offered at the Small Business Administration since they handle the programs of the government. You must meet all the requirements so your loan application can be approved.
Conclusion
Starting a business might be scary at first, most especially if you don't have a startup capital for it. But don't let this problem stop you from turning your business idea into reality. If you require some funding, then you could try some of the ideas that we mentioned here. There are a lot of ways that you can start your business with less or no money. You don't even have to take a loan for it.
The most important thing is you should not quit your current job yet. Wait until you have established a solid foundation. By the time that your business is already running smoothly, then you can invest your profits in other business ideas.