Instagram Best For Social Engagement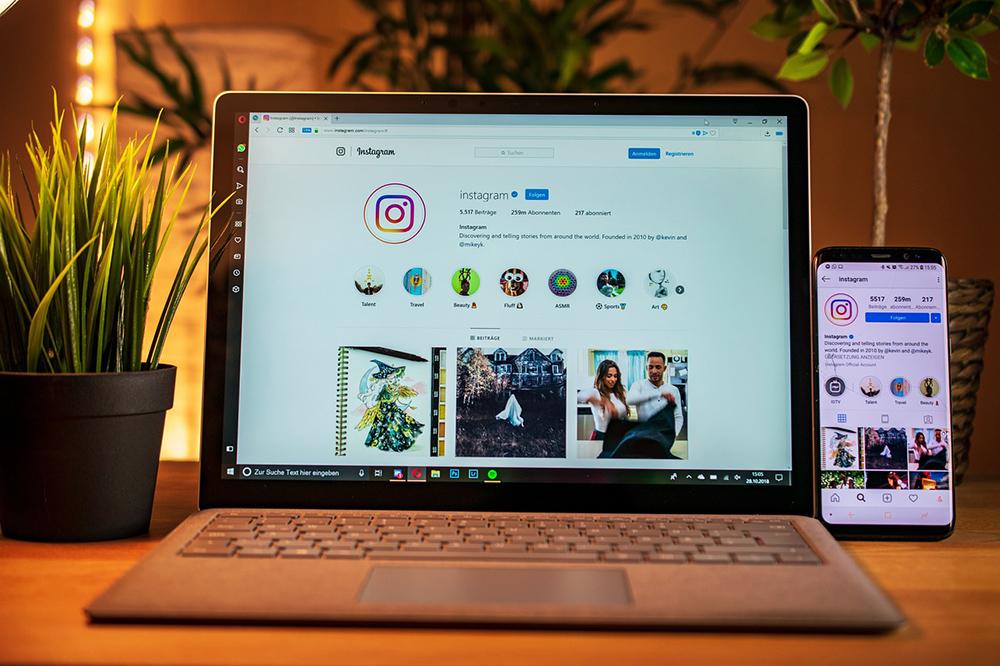 Oftentimes, there is lesser engagement from users when it comes to branded social content. This conclusion is based on a study of over 3 million interactions from people who have viewed over 2,500 brand posts on different social networks.
A brand who has 1 million Facebook fans only received 700 likes, comments, and shares for every post that they've created. While on Twitter, for every 1 million followers, they only received 300 user interactions.
However, when it comes to delivering engagement, Instagram stands out from the rest. In fact, based on research an Instagram post from a top brand can generate an engagement rate of 4.21% from its follower. This only implies that Instagram can collect 58 more interactions than Facebook and 120 more engagement from Twitter.
Want to switch to More Than Accountants? You can get an instant quote online by using the form below. In a like for like comparison for services we are up to 70% cheaper than a high street accountant.
One of the greatest examples is the amazing snowboarding half-pipe video posted by Red Bull on Facebook and Instagram. It was liked more than 36,000 times on the brand's 1.2 million Instagram followers and only received 2,600 likes on their 43 million Facebook fans. It would be interesting to know that Instagram is not only effective for youth-oriented products such as Red Bull. In fact, it also works great for other brands such as Ford Fiesta and General Electric.
Hence, if you require social engagement for your brand, then you should use Instagram. It can give you more interactions than using Facebook, Twitter, or other social networks.
Why Instagram is the leading social media platform?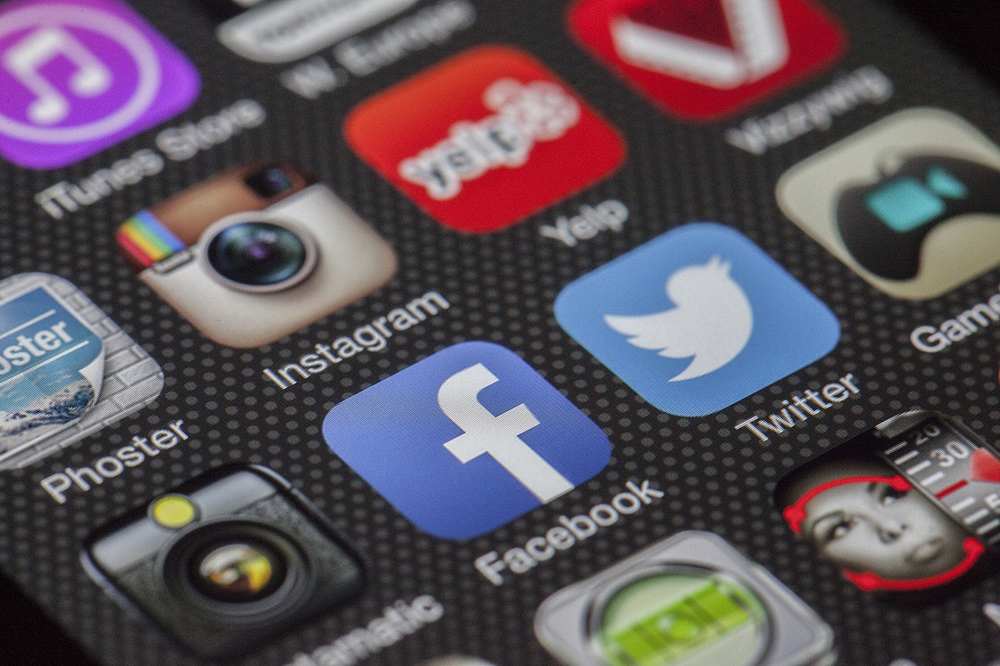 When it comes to social media marketing, there's no doubt Instagram is officially on the lead. Instagram started way back in 2010 and now it has more than a billion users. It is the best platform to use for your brand because it is effective in keeping users engaged.
For many years, marketers have used Facebook for social media marketing. But lately, Instagram has not only exceeded from its competitors, but it also remained at the top. Now, more and more brands are taking advantage of Instagram when it comes to advertising. Apparently, the number of Instagram advertising placements have continued to rise.
Perhaps you might be wondering why marketers prefer to use Instagram for their advertising. Well, it's because of Instagram engagement. Although, Instagram does not actually have the largest followers or activities, yet it generates more brand interactions compared to Facebook or Twitter.
Why Instagram is more engaging?
So, what makes Instagram more engaging than other social media marketing platforms. First of all, Instagram promotes relevant content. The fact is the feeds from Instagram are "constantly adapting and improving based on data", revealed by its spokesman. This is why most users prefer to use Instagram because of this amazing experience.
Instagram uses an algorithmic design.
In June 2016, Instagram accomplished the greatest transformation which is to abandon the reverse chronological feed and replace it with the algorithmic design. At first, most users are not too enthusiastic about it. But later on, when Instagram users have started to view most of their friends' posts, they began to like it. Essentially, Instagram news feed favored more relevant content and this is the main reason why its engagement has suddenly risen. However, it was not only the users' posts that received more engagement, but brands have also encountered an improvement in their interactions.
More and more users spend more time on Instagram.
Users who are below 25 years old spend more than 32 minutes each day using Instagram while those who are 25 years old and over will spend more than 24 minutes on this platform.  Recently, the time spent by users on Instagram has increased. Since they tend to stay longer on this platform, then there are greater chances that they can find relevant content and make interactions with it.
Instagram is more appealing because it is extremely visual.
Most users prefer Instagram because of its attractive images and videos. A lot of people will respond more to visual images rather than textual information. As a result, visual posts will receive more interactions and shares from users.
Content creators love the content format of Instagram.
Instagram uses one of the most engaging content formats which is why it is the best place for content creators. This platform offers lots of interesting content from various social media influencers. Users love using this app since they can quickly find attractive images and videos here. At the same time, they can quickly make interactions with the content.
Instagram is highly creative.
Aside from news feed, more and more people have become engaged on Instagram because it has an awesome Stories format and lately they also introduced the IGTV app. What makes Stories different from Instagram posts? With Stories, you need to tap the thumbnails so you can view the entire stories, however, with Instagram posts, they just automatically appear on users' news feeds. Regardless of this, marketers still prefer to use Stories because their brands can generate a sufficient amount of impressions. This only proves that users are responding actively with the Stories format. If you are looking to spice up your Instagram content then you should use the Stories format so you can engage more users.
Are you wondering how you can get more likes on Instagram?
In order to obtain more likes on Instagram, you should understand its algorithm. They have kept this secret a long time ago. But recently they reveal the strategy on how posts will appear in users' news feeds. This is very helpful for brands that are advertising on Instagram. If they have a better understanding of the process then they will know the factors that influenced their Instagram engagement. Here are the major factors that can affect the user's news feeds:
Recent posts will always appear at the top.
Keep in mind that the app will also take note of the frequency of your visit. Generally, it will give you the latest top posts published since you last visited the app.
For users who only use Instagram for short sessions, all they can view are the top content since they've made their last visit. On the contrary, if you've spent more time using the app, then it will give you more posts.
Instagram understands your interest based on your prior interactions with specific contents. Based on this, Instagram already knows what posts are more valuable to the users and they rank them high.
This platform will also consider the content of the users that you've frequently interacted with or have always tagged in photos. It will make sure that these posts will be displayed higher in the news feed.
Instagram will choose content from the people that you are following. If you are following a lot of people, then it will show you more posts.
The ranking of your content in the news feed will greatly depend on these important factors. Some of these factors including the frequency and usage of Instagram are beyond your control since it will be dependent on the users. However, there are some factors that you can control including building interest and relationship with your users. The only thing to keep in mind is to make sure that your audience has consistent interactions with your posts.
What Instagram algorithm cannot do?
After knowing the important factors that can let you engage more users, you should also know what Instagram algorithm is not capable of. This platform will never hide any of your posts. Maybe you thought that it will prefer videos over pictures but it does not. They also don't favor any specific account whether it's personal or business.
What industries have the most engagement on Instagram?
Brands are looking to create the best Instagram content that can engage multiple users. However, this is not a simple thing to do, yet there are some industries which succeeded. Three of the top industries which gained the most Instagram content are fashion, beauty, and e-commerce. Perhaps you might be wondering why these industries have the largest engagement. Let's examine what are the top-performing brands from each of these top ranking industries.
Victoria's Secret (Fashion)
For the fashion industry, Victoria's Secret is the leading brand on Instagram. This is due to the numerous smart strategies being used by the company. First of all, they are taking advantage of their very own influencers which are their models. To make their posts engaging, they tag these Victoria's Secret models. It increases the engagement of the brand as well as the models.
If you have seen Victoria's Secret Instagram profile, then you will notice that they have a consistent visual style.  They focus more on the images and uses lots of white spaces. This is the reason why their posts will always stand out from the rest. The company always puts their branded hashtags in their content so users can easily find them. For instance, #VSSemiAnnualSale or #VSBeauty.
Kylie Cosmetics (Beauty)
So far, Kylie Cosmetics has the most Instagram engagement when it comes to beauty brands. But what makes this brand number one? Most of their posts include close-up photos of faces. People's faces are great visuals and it makes users feel interested and excited. And this is what Kylie Cosmetics has proven. They also make a point to join trending conversations by using appropriate hashtags such as #NationalBestFriendsDay. This is one of the reasons why their posts will always appear in several instances. To further increase their engagement, Kylie Cosmetics collaborate with several social media influencers. This is a great way of engaging new users as well.
NBA TV (E-commerce)
In the E-commerce industry, NBA TV has the most engagement on Instagram. Probably it's because they discovered effective strategies in keeping their users engaged. For instance, they often incorporate videos into their content. As much as possible, NBA TV communicates with their fans using compelling quotes, humor, and fun facts to keep them entertained. The key to increasing your engagement on social media is to publish several posts each day. And this is what NBA TV is doing. In this way, they can obtain more interactions from their audience.
You can use these tactics on your own brand to make it more engaging on Instagram. Try any of these methods and find out which one will work for you. By incorporating these tactics and understanding Instagram's algorithm you can surely get more engagement on Instagram. If you want more, then you can check out the following proven tactics that can surely increase your engagement on Instagram.
What are other proven tactics that can help in obtaining more interactions?
Make your content more personalized. Most people are more interested in personalized messages because they find it more meaningful. And this is also the reason why this type of posts can generate a higher volume of engagement. In order to create personalized content, you must try to get to know your audience. This is an effective way of discovering how to catch their attention so you can increase your Instagram engagement.
Always use hashtags on your posts, this can surely create miracles. When done properly, users can quickly discover your content and interact with them. As much as possible try to incorporate at least one hashtag on your content to increase your chances of generating more Instagram engagement. Aside from hashtags, you can also include call-to-action in your Instagram posts. By including CTAs, you can be sure that you can obtain a specific response from your audience.
Another important element that you can add to your images is text overlays. This simple tactic can help you earn more interactions on your Instagram posts. Try it yourself and you'll be surprised how it can work effectively on your posts. Mixing up your content formats can make your post more exciting. Marketers can use any content formats provided by Instagram. They can choose from Stories, Live, Boomerang videos or any other formats that can help them increase their engagement.
Always make it a point to publish your content when your audience is active in order to generate the interactions that you need. You can work with social media influencers to help you reach out and engage new users. User-generated content can spice up your content and at the same time, it can entice your audience to make interactions by creating their own posts.
Interacting with other people's content can also help. Hence, as much as possible try to consistently like or comment on any posts from various users. Most likely they will return the favor.
Conclusion
It is a fact that Instagram is one of the most effective methods of keeping your audience engaged. This is very helpful if you want to promote your brand. Although increasing interactions are advantageous to marketers, it should not only be your main objective. You should also focus on achieving your business goals.