Top 12 Tips for New Entrepreneurs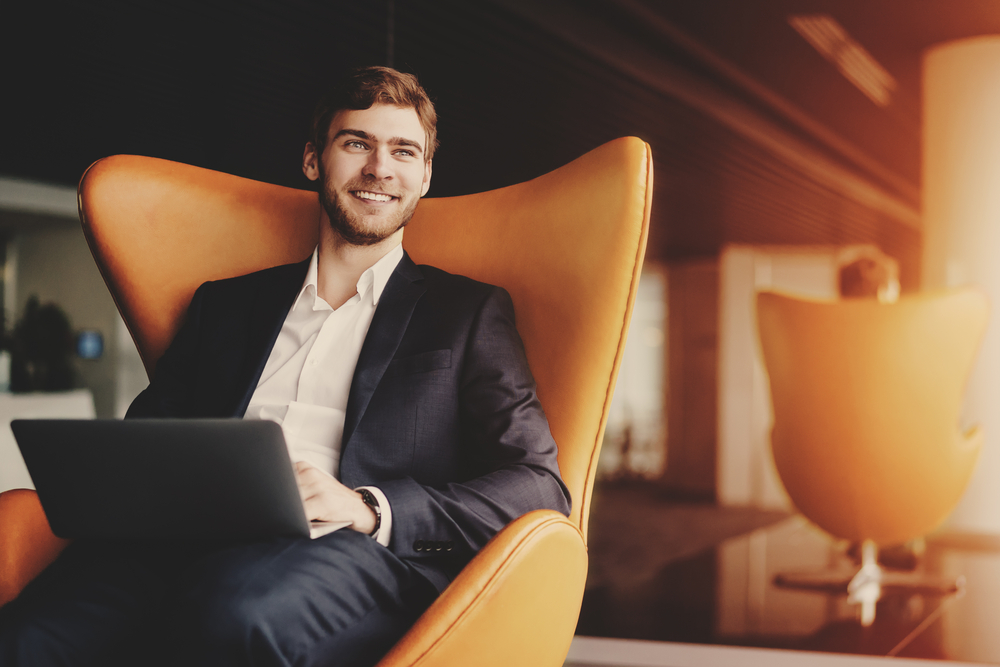 Entrepreneurship is not for the faint of heart. If you are new to the entrepreneurial world, be prepared for a road that will not always be easy. Be willing to learn from others who have gone before you, too. Their examples and advice could prove invaluable on your journey.
To get you started, here are the top 12 tips for new entrepreneurs:
1. Challenge Yourself to Excellence
Far too many people lead defeated lives because they do not challenge themselves to excel. They just accept that they will always be mediocre, middle of the pack people. Such a mindset is not healthy for successful entrepreneurship. If you want to realise your dreams, you have to challenge yourself to excellence and believe in your own ability to excel.
Want to switch to More Than Accountants? You can get an instant quote online by using the form below. In a like for like comparison for services we are up to 70% cheaper than a high street accountant.
2. Have a Vision, Take a Risk
Every entrepreneurial endeavour worth pursuing begins as a vision. If you don't have a true vision of what you want to accomplish, hold off until the vision comes. If you do have a vision, understand that pursuing it is risky. You have to take the risk if you want to succeed.
3. Take Action
Face your fears and take action. You will never succeed if you don't try, will you? No, inaction is the biggest enemy of entrepreneurship. Do not let it be your enemy.
4. Pursue Something You Care About
Hopefully the vision you have for your venture is rooted in something you care about. Pursuing one of your passions makes for an easier path to success while pursuing something you don't care about is the quickest way to surrender when the fight gets tough.
5. Surround Yourself with Good People
Very few entrepreneurs make it on their own, so make a point of surrounding yourself with good people who can help you along the way. When it's time to hire, hire for character and integrity. Those two characteristics are more important than any college degree or industry experience.
6. Put in the Time
Just like success requires good people, it also requires time. Successful enterprises aren't built overnight. Most take years to build. So put in the time and don't complain about it.
7. Manage Your Energy
Entrepreneurs frequently talk about effectively managing their time. Ignore that advice. Instead, manage your energy. You know how much energy you can reasonably put into a day without killing yourself. Manage that and the time will take care of itself.
8. Never Stop Learning
Entrepreneurship is a daily learning experience. Learn from your mistakes. Learn from customer complaints. Learn from every source that presents even the slightest titbit of knowledge.
9. Be Prepared to Ask for Money
Unless you are independently wealthy, you're going to need financial help. So prepare right now to ask for money. Whether its bank loans, equity investment, angel capital, or even personal loans from friends and family, don't be too proud to ask.
10. Be Clear about Your Goals
Long-term entrepreneurial success is really just the culmination of reaching short-term goals. Make a point of knowing your goals at any given point in time. Also realise that your goals are going to evolve. Whatever they are, just be clear about them
11. Know Your Industry Intimately
A big part of your success will hinge on how well you know your industry. So know it inside and out. Knowledge is the key to making informed decisions.
12. Always Exceed Customer Expectations
Your customers will ultimately determine the success or failure of your venture. Get to know them. Above all, always exceed their expectations. Going above and beyond will win their hearts and minds.