Ultimate Customer Loyalty Statistics 2022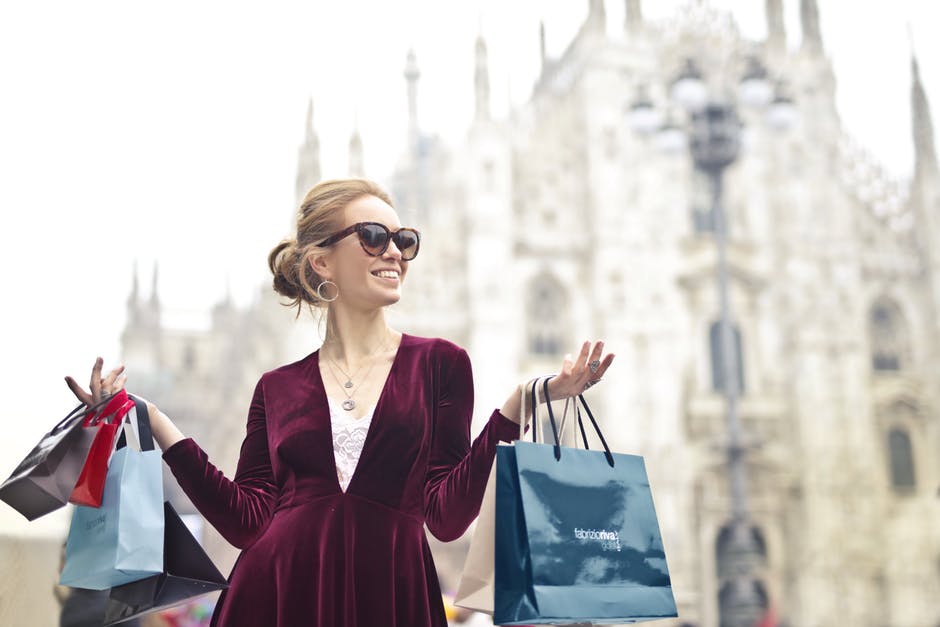 Customer loyalty is important in today's business model. Companies are spending more money on customer loyalty than ever before. Loyal customers is the lifeblood of today's businesses (particularly small businesses.) Not only loyal customers stick to your business and buy more of your products and services, they can also refer your business to peers and generate more leads.
Creating a positive customer experience is also vital in any business model. A satisfied customer may share their good experience with your company. Thus, more people will buy your goods or services. However, a dissatisfied customer may negatively preach about your business. It does not only lead to less customers but also harms your revenue.
Having loyal customers can also help you to separate from the competition. Being today's market is competitive, it is difficult to separate your products and stand out with competition on the same market. This is where the role of your most loyal customers comes in. They immensely affect the buying decision of other customers. Take Apple for example. Apple produces smartphones and computers, a market so crowded in 2019. However, they are still managing to create sales despite it because of their cult-like loyal customers.
Want to switch to More Than Accountants? You can get an instant quote online by using the form below. In a like for like comparison for services we are up to 70% cheaper than a high street accountant.
Loyalty is important. That's why we compile the Ultimate Customer Loyalty Statistics of 2019!
The Power of Retaining Loyal Customers
The probability of successfully selling products to existing customer is higher than to a new prospect. It is 60 to 70 percent for loyal customers, and 5 to 20 percent to new prospects.
80 percent of future profit will come from just a fifth of your loyal customers.
32 percent of executives have customer retention as a priority.
Bringing new prospects up to the same level of a loyal customer can cost 16 times more.
Acquiring new prospects is five times more expensive than retaining loyal customers.
4 out of 5 companies agree that retaining loyal customers is cheaper than acquiring new prospects.
Increasing customer retention by 2 percent lowers costs by as much as 10 percent.
Profit can increase between 25 to 95 percent just by increasing customer retention by 5 percent.
Loyal customers spends 33 percent more than new prospects.
Loyal customers are 5 times likely to repurchase (see how to get repeat customers), 5 times likely to forgive, 4 times likely to refer, and 7 times likely to try a new offering.
The average value of lost customer is $243 internationally.
How Customers View Loyalty Programs
87 percent of loyalty members are willing to share their shopping activities and behavior in exchange for personalized rewards.3
An increase in shoppers who are willing to pay for better benefits in 2018 at 37 percent (compared to 30 percent in 2017)
3 out of 5 customers don't think that brands to which they're most loyal to are doing enough to reward them.
Loyalty programs account to an increase in loyalty on 1 out of 5 customers.
Almost half of customers already applied for loyalty programs.
There is a 27%-increase in loyalty program membership.
3 out of 5  loyal customers use their rewards programs at least once a month.
There are 2.6 billion loyalty program memberships in the US.
34 percent of customers say that they wouldn't be loyal to a certain business if it weren't for their loyalty program.
Rewards program encourages 83 percent of loyalty program members to continue doing business with a company.
86 percent of loyalty program members agree that loyalty programs are worth the effort.
The two main motivators for customers to join loyalty programs are: ability to earn points/miles on purchases, and discount offers on purchases.
Contrarily, the top main reasons in refusing to join loyalty programs are: no offers that interests the customer and the difficulty to earn points.
79 percent of consumers prefer loyalty programs that do not require a card.
Half of shoppers who gained a positive customer experience will use the company even more frequently.
63 percent of millenials are loyal to most of brands their parents are loyal to.
3 out of 5  customers prefer in-store customer service than online.
More women (68%) sign up for loyalty programs than men (59%).
Retail apparel, car rental, and hotel sectors have the lowest loyalty member satisfaction.
76 percent of consumers will be more likely to join a loyalty program that requires only their name and phone number.
More than half consumers enjoy loyalty programs employing game mechanics.
Earning rewards and loyalty points is the most valued aspect of the retail shopping experience according to 58.7 percent of online shoppers.
63 percent of retail shoppers want instant rewards and discounts, 52 percent want surprise rewards, and 39  percent want personalized rewards.
If shopping experience is poor, they will never shop with the same online store again according to 69 percent of online shoppers.
How Marketers View Loyalty Programs
3 out of 4 US companies with loyalty programs generate a positive return on investment.
Most companies allocate only 20 percent of their marketing budgets to loyalty. Additionally, most companies also say that 20 percent of their revenue comes from their loyalty program.
Starbucks saw a 26 percent in increase in profit and 11 percent in total revenue when they introduced their "My Rewards" loyalty program in 2013.
64 percent of marketers considers their loyalty programs as the best way of connecting with their customers.
Providing users with mobile exclusive offers and discounts is the top mobile strategy marketers use in 2019.
56 percent of loyalty programs use game mechanics.
Loyalty Winners
Apple still leads the brands with the most loyal customers. It is followed by Amazon, Lululemon, IKEA, Dunkin' Donuts, and Starbucks. Nike ranks only ninth in brands with most loyal customers.
The average brand loyalty of Apple is 87% across the US and Europe.
CVS, Target, Nordstrom, Amazon Rewards Visa Card, and Starbucks are among the best free loyalty programs.
Millennials  are most loyal to Apple, Nike, Target, Amazon, Levi's, Samsung, Sephora, PayPal, Under Armour, Beats etc.
Statistics suggest that more than half of US households will be Amazon Prime Members by this year 2019.
Facebook still holds the most monthly active users of 2.23 billion. YouTube stands at second place garnering about 1.9 billion monthly active users.
Even if YouTube only ranks second, it has the most loyal users.
(Source 1) (Source 2) (Source 3) (Source 4) (Source 5) (Source 6) (Source 7) (Source 8) (Source 9)
Thanks for reading from the More Than Online Accountancy package team (our clients trust our services for businesses we help with online accountancy and our online accountants services for limited companies and more).