Why Referral Marketing Works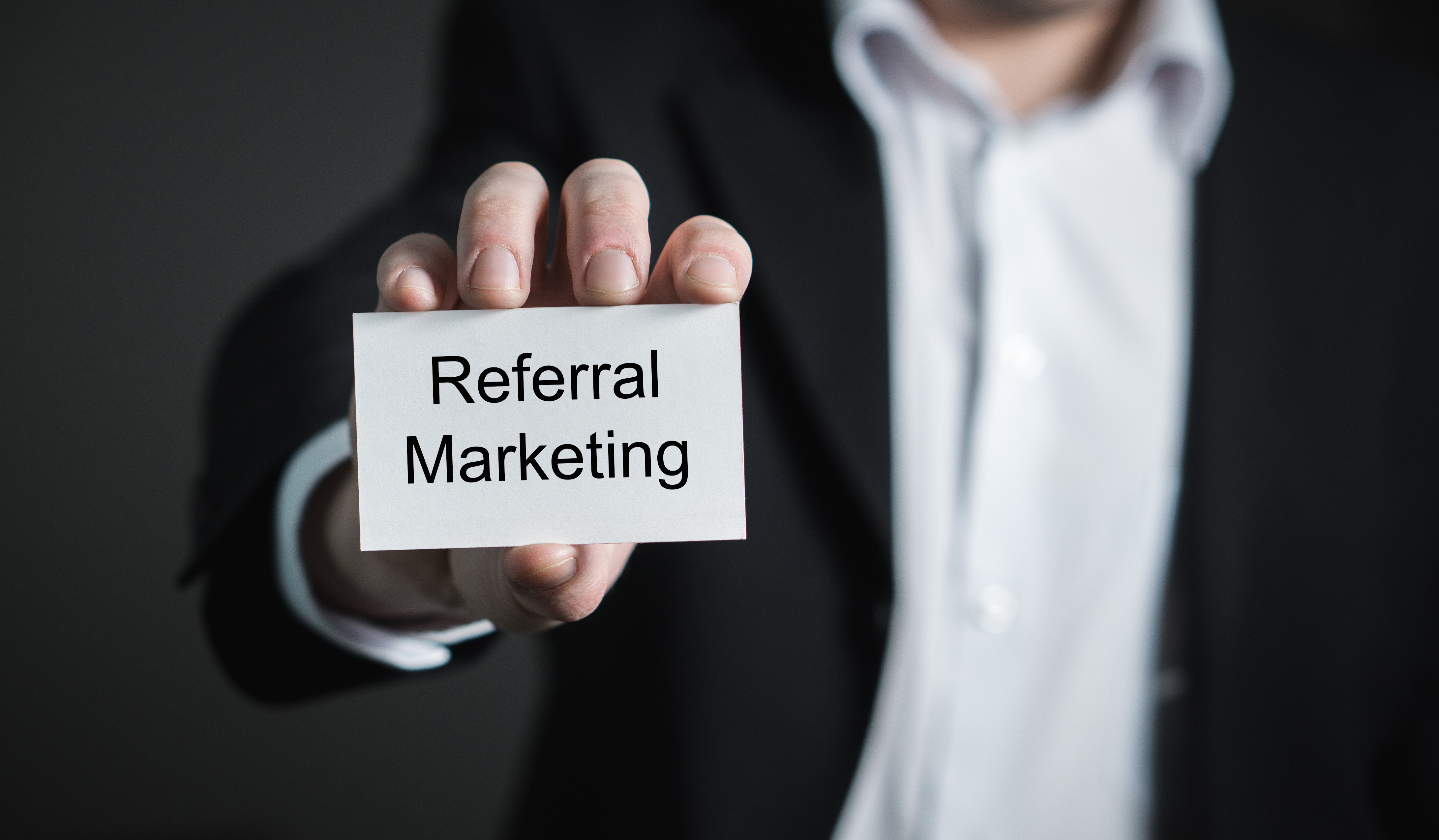 Any form of marketing can be expensive and even time-consuming. However, it doesn't need to be that way – enter Referral Marketing. Referral Marketing is simply an advertising through the word of mouths of satisfied customers. These satisfied customers will give their seal of recommendation after availing a product/service to friends, family members, colleagues etc. Why and how does it work?
Referral marketing is arguably the best form of marketing because 84% of consumers trust the recommendation of people they already know. People always trust the recommendation of 'real people' rather than the recommendation of a sales clerk. Additionally, some sources say that it can create $6 trillion in consumer spending every year! Imagine dipping into that huge market!
WHY YOU SHOULD HAVE A REFERRAL PROGRAM
Want to switch to More Than Accountants? You can get an instant quote online by using the form below. In a like for like comparison for services we are up to 70% cheaper than a high street accountant.
It is CHEAP! Or even FREE!
Finding referrals for your product/service can be extremely cheap and easy to find. Let's say you own a hair salon. All you need to do is provide a great customer service to earn their recommendations. Now this part is free, but you can always give more to gain an even more positive recommendation. Give them free services (which can cost you only a little amount of money) to add cherry on top.
It creates high trust even from a new customer
Since your product/service was recommended by a friend or relative, this creates a high trust even to a new customer. However, remember that you should meet that expectation of a great customer service. But that would not be a problem for you if you already have top-notch customer service.
It brings you better customers
Statistics say that it is 4 times more likely that people will buy a product/service when referred by a friend. Consumers will listen to the recommendation more attentively and can eventually lead to a sale than any other recommendation. Data shows that 90% of buying decision comes from peer recommendations.
Pinpointed market audience
Referral marketing also has an advantage of a pinpointed market audience. Let's say you own a bike repair shop. You gave the customer a great customer service and earned their recommendation. Now that recommendation can influence this customer's friend who also happened to be a bike enthusiast. That friend, more likely, will also avail a service from you whenever they needed it. This is what pinpointed market audience is.
Top-of-mind Awareness
Even when a customer doesn't immediately purchase a product/service from a referral, eventually when they need that product/service, the recommendation will be on the top of their minds.
BASICS WHEN STARTING ON REFERRAL MARKET
Provide a Great Customer Service
Providing a great customer service should be integral to all business models. Failing to do so can result to the customer not wanting to go back again, even more they may not spread the word. According to statistics, it is 83% more likely that a consumer will recommend a product or service after a positive experience. (Source)
Ask them to spread the word
Despite having a high chance of giving recommendation to a friend, actually only 29% of them do. The reason is the salesperson didn't ask. Don't be afraid to ask, it's free after all.
You can also ask them to post through social media. Statistics show 55% of satisfied consumers share their purchases on social media, what more if you ask them to? Additionally, 71% of consumers will more likely buy a product/service based on social media referrals.
Not comfortable in asking for a recommendation? Do you feel you are annoying the customers? Then, read the next step.
Sweeten the deal even more
Incentivized referral program can cost you money, but it is much cheaper than any other form of marketing. Another example, if for example you own a massage parlor, is giving another hour of massage when they share their experience on social media like Facebook or Instagram.
If this could not be applied to your business, give them straight up cold hard cash. If not, give them reasonable discounts. Even a small discount, can give you a huge advantage. Giving incentives or bonuses to your customers give them even more positive customer service. And will likely recommend the product/service even more.
Rinse, wash and repeat
Once a customer gave a recommendation, and the referral bought your product or service, it is now time to ask the new customer to spread the word. This is how the referral marketing works.
Referral Marketing works when a satisfied customer gave a positive recommendation to a friend, that friend will eventually avail the product/service. When that friend is also satisfied with the product/service, he/she will also give his recommendation.
Referral marketing is a powerful tool when executed the right way. Give your customer a grand experience, they will give a recommendation in return. This perhaps may look simple on the surface. But do not let it fool you, it can get complex. Know your business model, implement your strategy, give your customers a great customer service to earn their recommendation.